At PE Universe, we have been collecting at-home videos from PE teachers, parents, athletes, and everyone in-between for the past two weeks! We wanted to create a hub for all at-home PE activities, resources and videos to help students stay active while staying home.
Over these past two weeks, we gathered favorites that we want to share, whether you have a young child, large family, or middle and high school students, you can benefit from our top 6!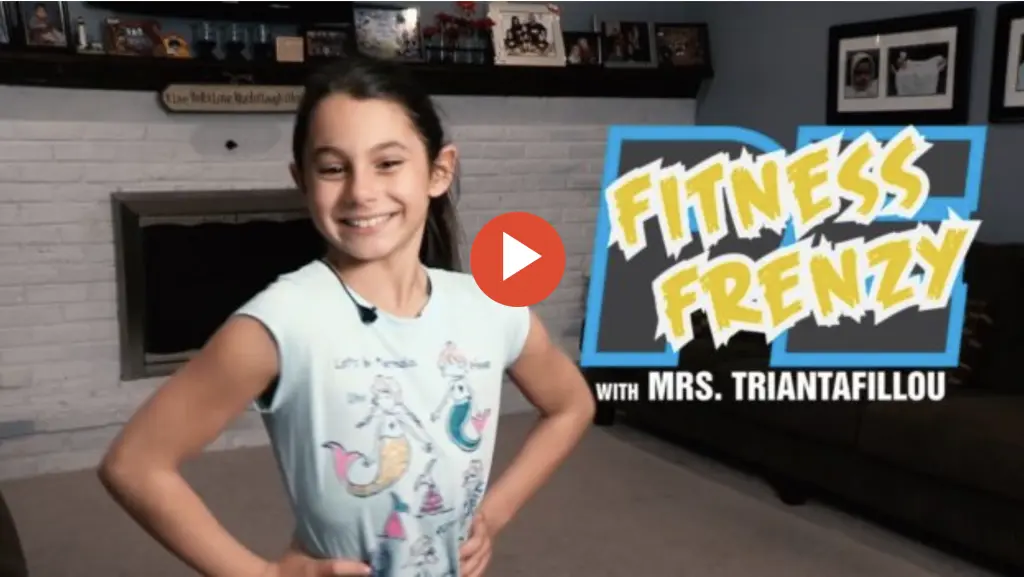 Mrs. Triantafillou has been posting daily fitness challenges on PE Universe! She shares a fun and healthy workout. Stay active and moving with PE Fitness Frenzy workouts!
No modifications needed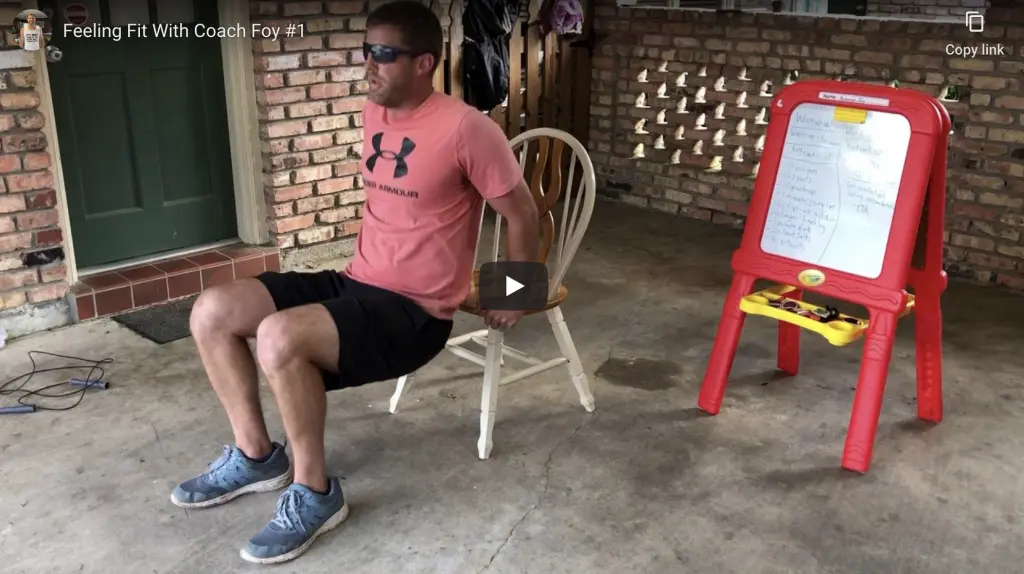 Coach Foy has been posting entertaining, challenging, and fun videos from his home all week. This is just one of his many videos, so we encourage you to check out his member page. This workout challenges all members of the family, so get everyone to participate!
Modifications:
He suggests having a mat, jump rope, and a chair. If you are lacking a mat, we recommend a blanket or a piece of cardboard. If you don't have a jump rope, you can go through the motions and jump in place.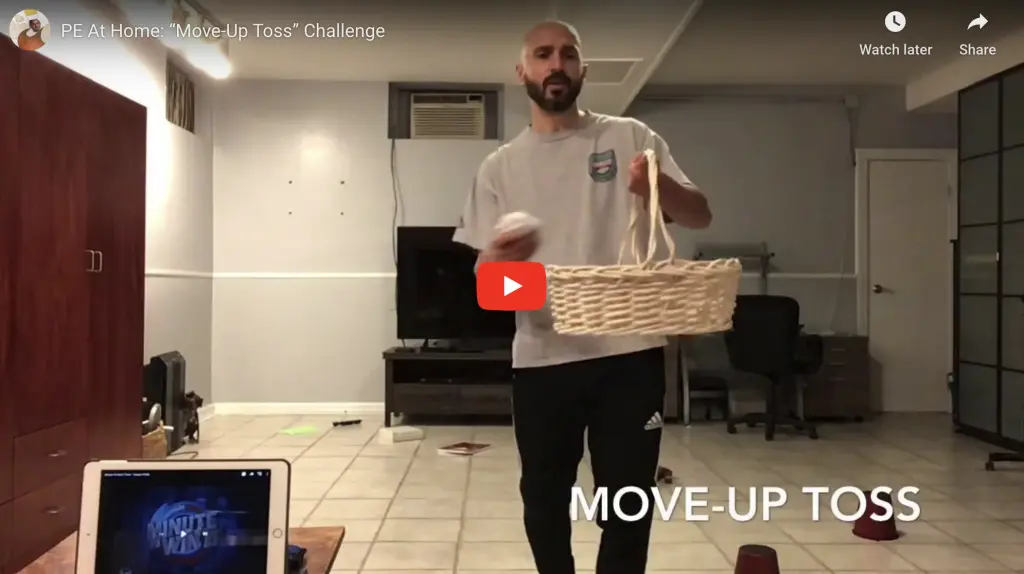 This activity is perfect for the whole family! Not only can it help with under-hand and over-hand tosses, it gives your family an opportunity to compete for the best time.
Modifications:
As Thomas said, you can use a variety of different baskets/bowls for this activity. To make it more challenging, try it with different sized baskets like a tall garbage can, a laundry basket, or fruit bowl.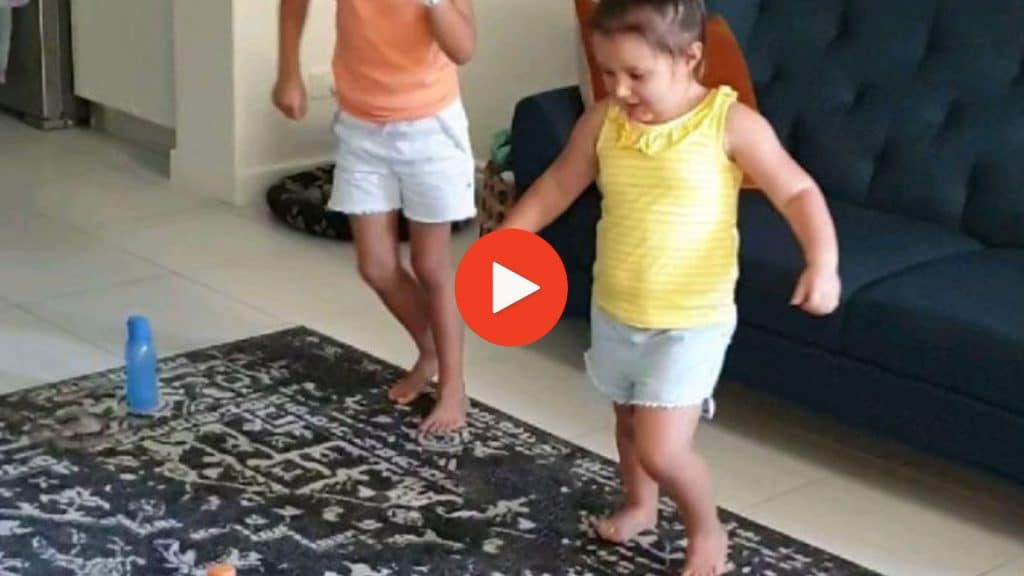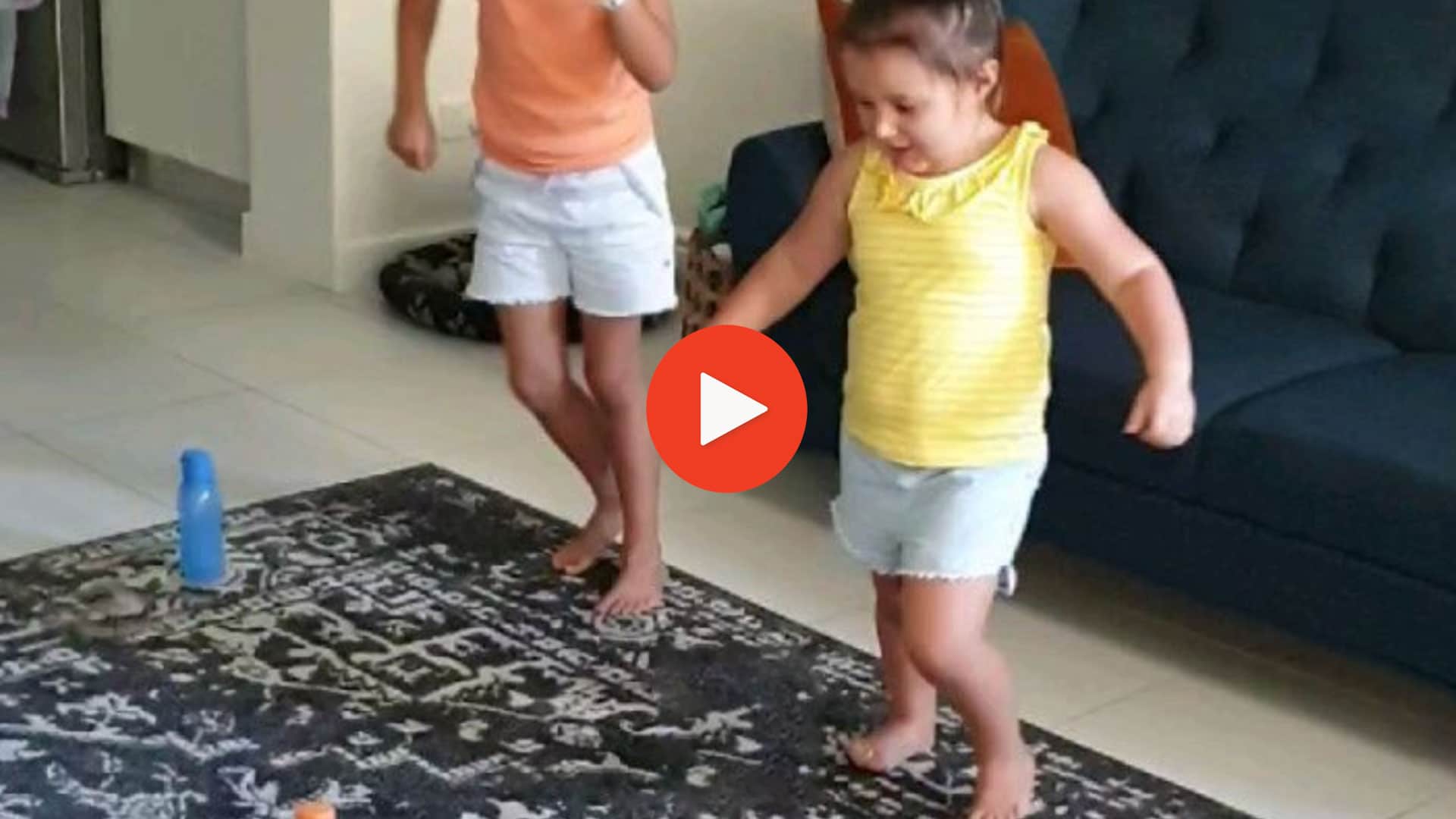 If you have multiple children, this is the activity you want to try! For younger children, it helps with dexterity and speed. This game can also be played with older children as it is just a fun, active competition.
Modifications:
Here, the children use water bottles. You can use a variety of items at home to increase or decrease the difficulty. For example, to make it more difficult use toilet paper rolls or ToppleTubes if you have them! You can also play with space here to make things more active!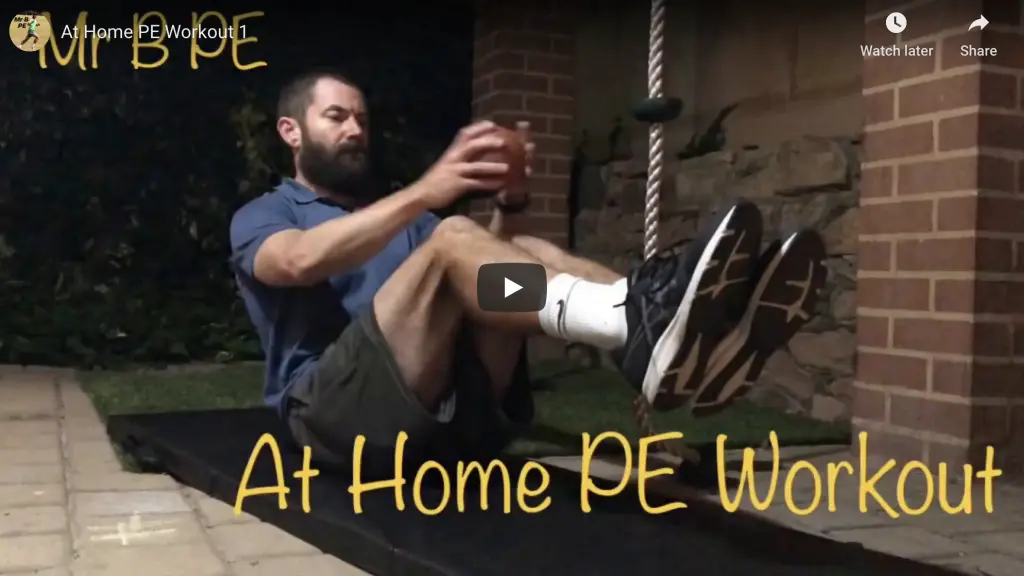 This is a great video to share with your middle or high school students so they can stay active at home. Here, Mr. B takes you through an easy and challenging ab workout.
Modifications:
Add this workout as a challenge to your usual curriculum or use this in a series of at home workout videos. You can also challenge your students to use a 3-5 lb weight.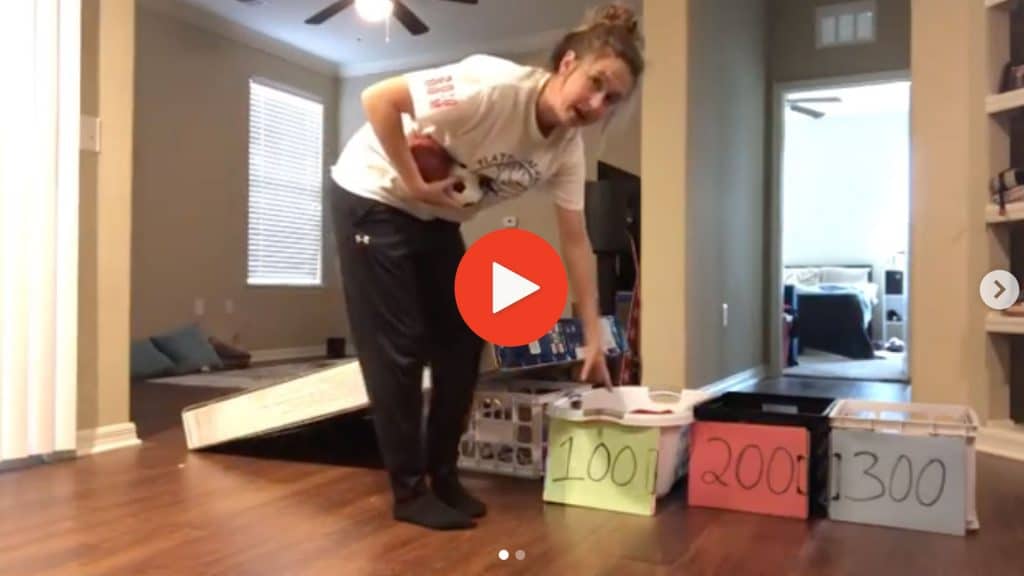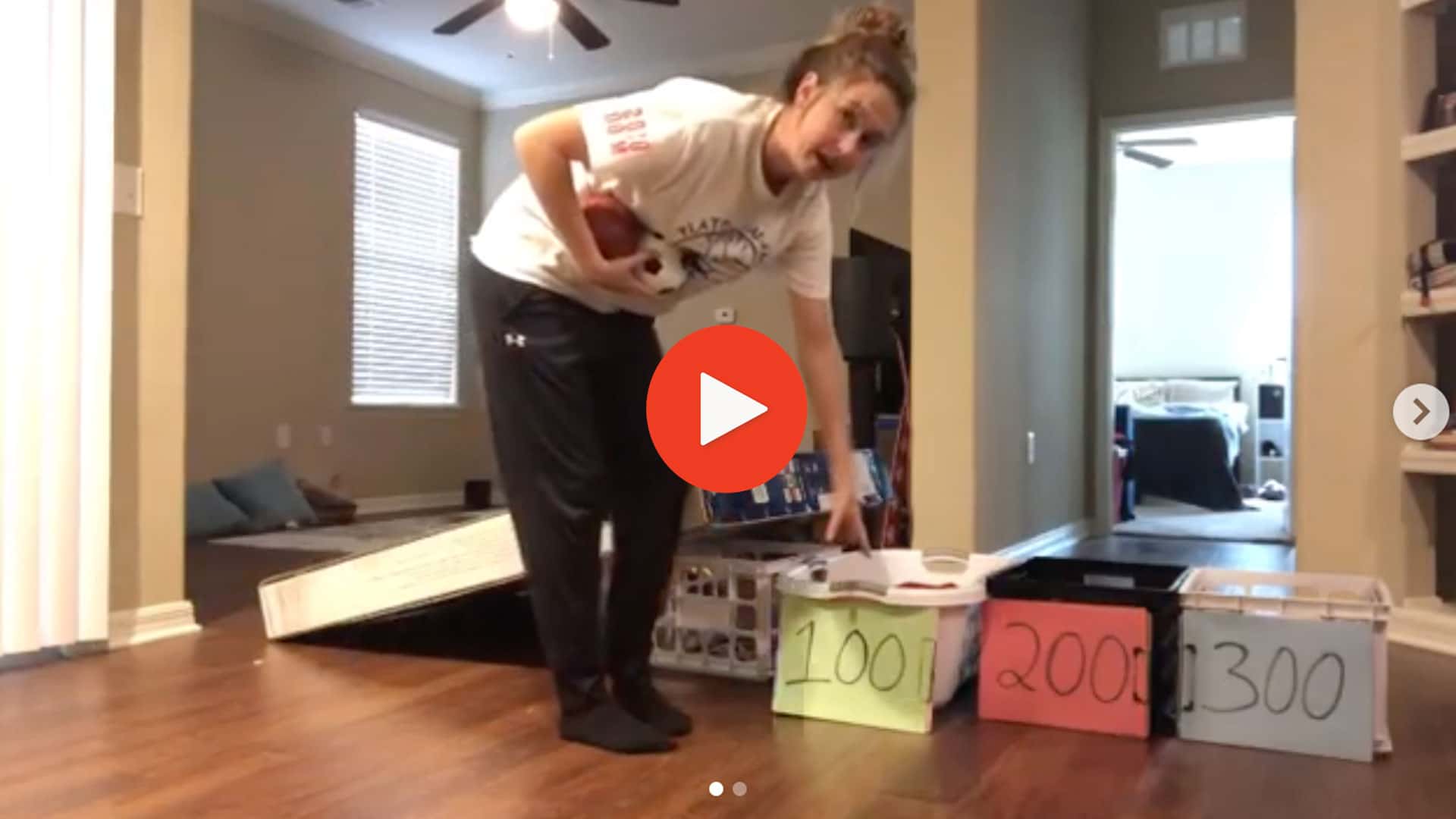 We chose this as a top 5 because we love a DIY project and some competition. Here they used a series of baskets and a television box, but we encourage you to use whatever you have laying around the house! This is not only a fun activity but can help younger family members with their underhand tossing and rolling.
Modifications:
Compete with you family to get the highest score. After that, compete with your family to get a specific score without going over, like 500 for example. You can also use a variety of balls of different weights and sizes to make this activity more difficult.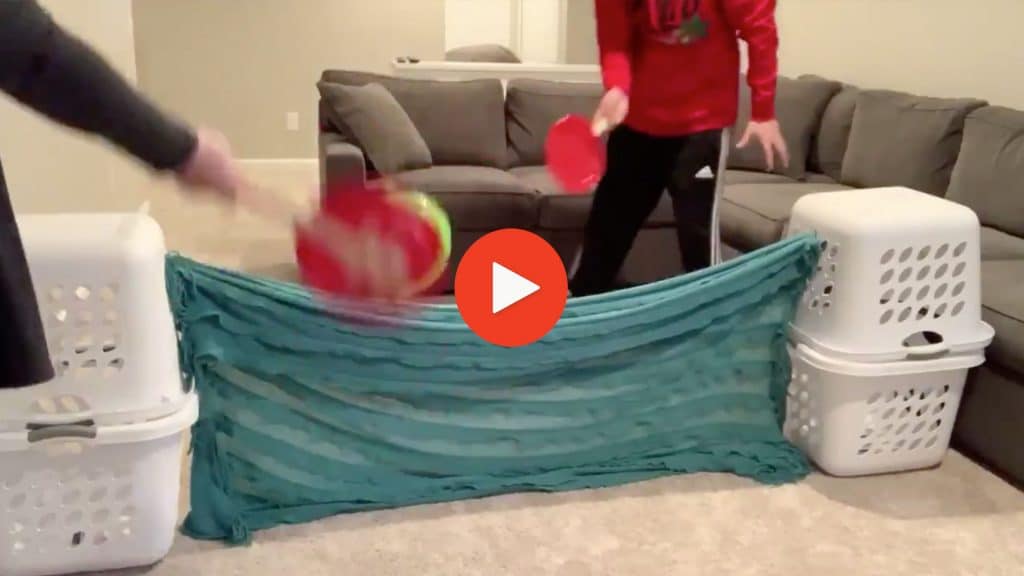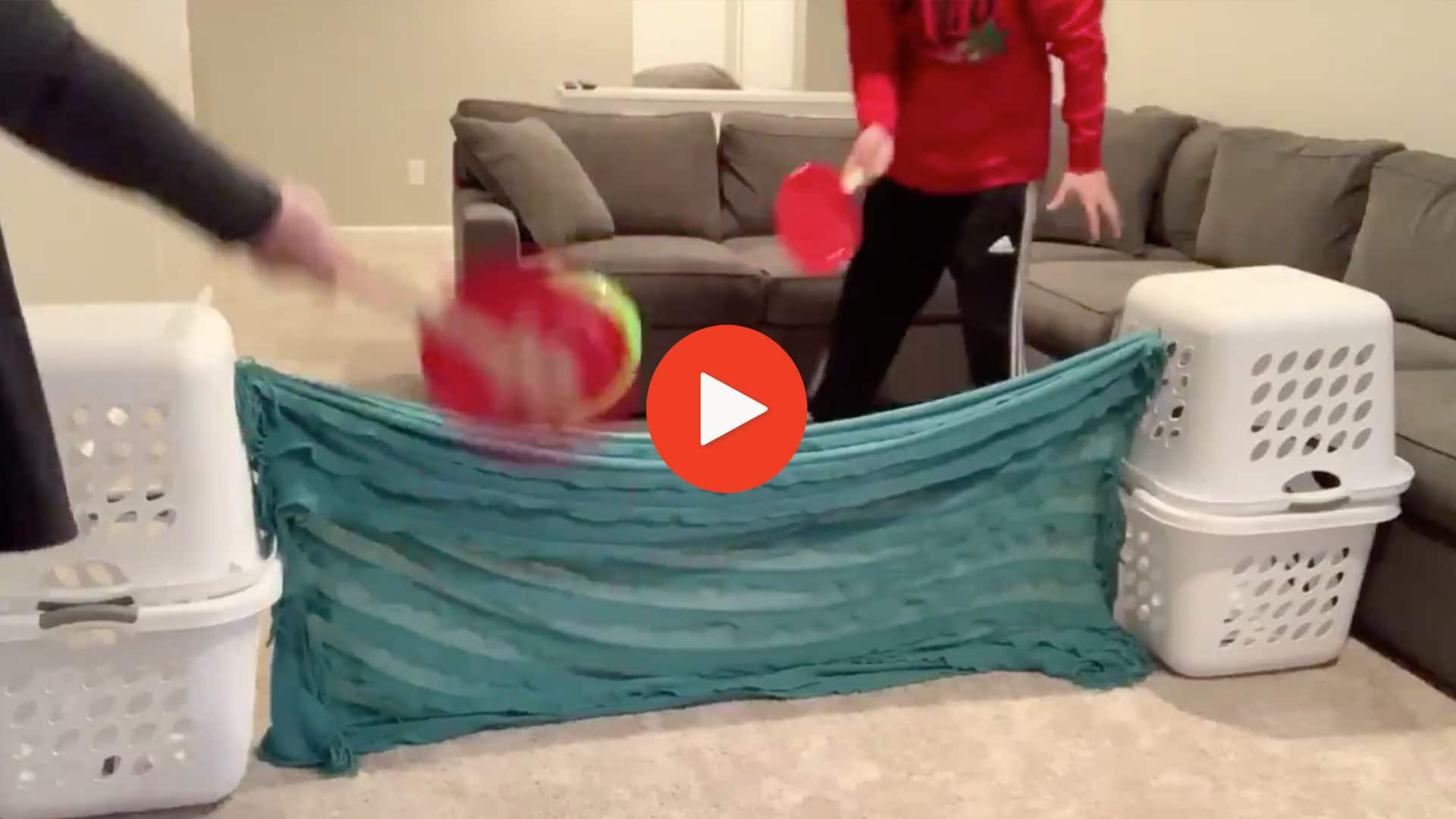 We are all upset about the recent cancellation of sports, but Mr. Hamilton created an activity for the sports lover in us all. Paper plate tennis is made of things you can find around your house and can be beneficial for any age range.
Modifications:
If you don't have balloons, try playing with a ping pong ball, whiffle ball, crumpled paper, crumpled tin foil, etc. You also don't need to have a net to play—try finding an open space and implement rules like whoever lets it drop first loses.
We can't wait for you to share your adaptations to our Top 6 at-home activities with us! If you do, be sure to post it to PE Universe.