November is Native American Heritage Month, or as it is commonly referred to, American Indian and Alaska Native Heritage Month. Native American Heritage Month provides Native peoples the opportunity to celebrate their diverse and rich cultures and traditions as well as educate non-Natives about their nations, raise awareness about the unique history of the United States and Native peoples.
At Diamond Path Elementary in Apple Valley Minnesota, children develop an understanding of the world's people, places, wonders, and challenges. Through a rigorous core curriculum and active and engaging specialized classes, students learn how to live and work across cultures and international boundaries. The international studies theme is woven into learning experiences throughout the day. Students learn about who they are, the world in which they live, how the world works and how our planet is shared. Our students develop a point of view about their place in the classroom, school, neighborhood, country, and world.
Games are an integral part of Native community life, connecting communities and teaching cultural values, history, and skills. Many games are designed to build strength in both body and spirit through exercise, group cooperation, and practicing important skills such as hand-eye coordination. Below are a few of the games I have incorporated into my lessons to celebrate Native American Heritage Month. Enjoy!!
1. Tape Wankayeyapi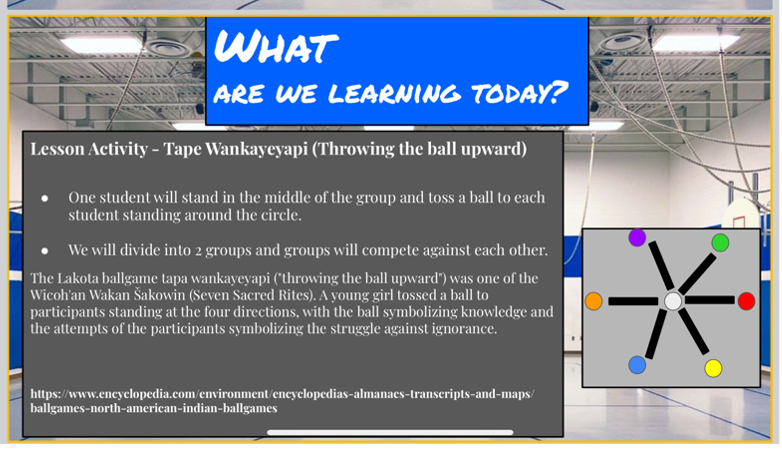 Tape Wankayeyapi in Action!
2. Tabe "Ball" Races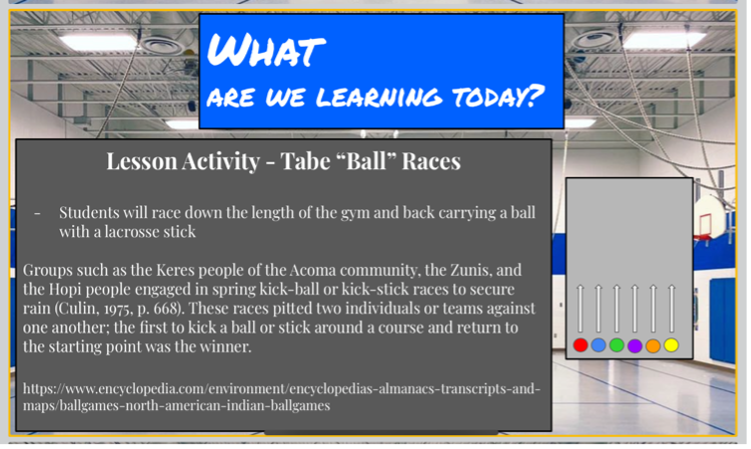 Tabe "Ball" Races in Action!
3. Shinny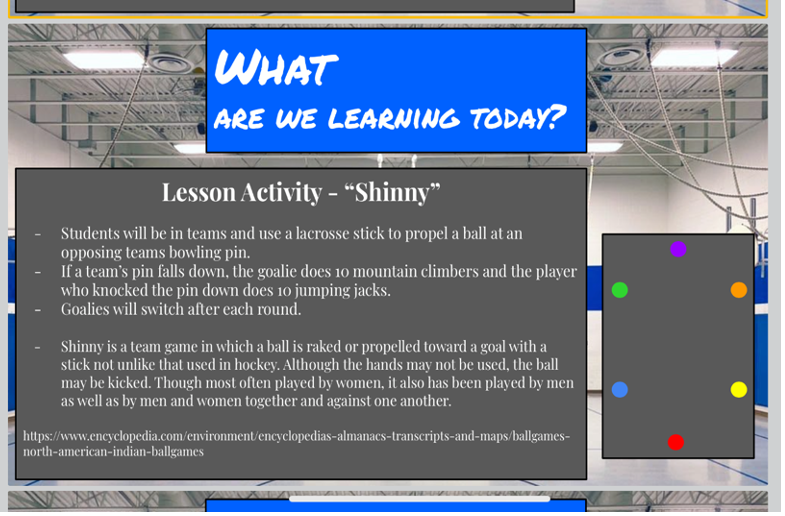 Shinny in Action!
4. Stickball