Are you ready to kick off another exciting school year? In this blog, we're featuring 5 of our brand new, innovative products for the upcoming school year that are sure to excite and motivate your students!
1. Gopher Inflatable GaGa Ball Pits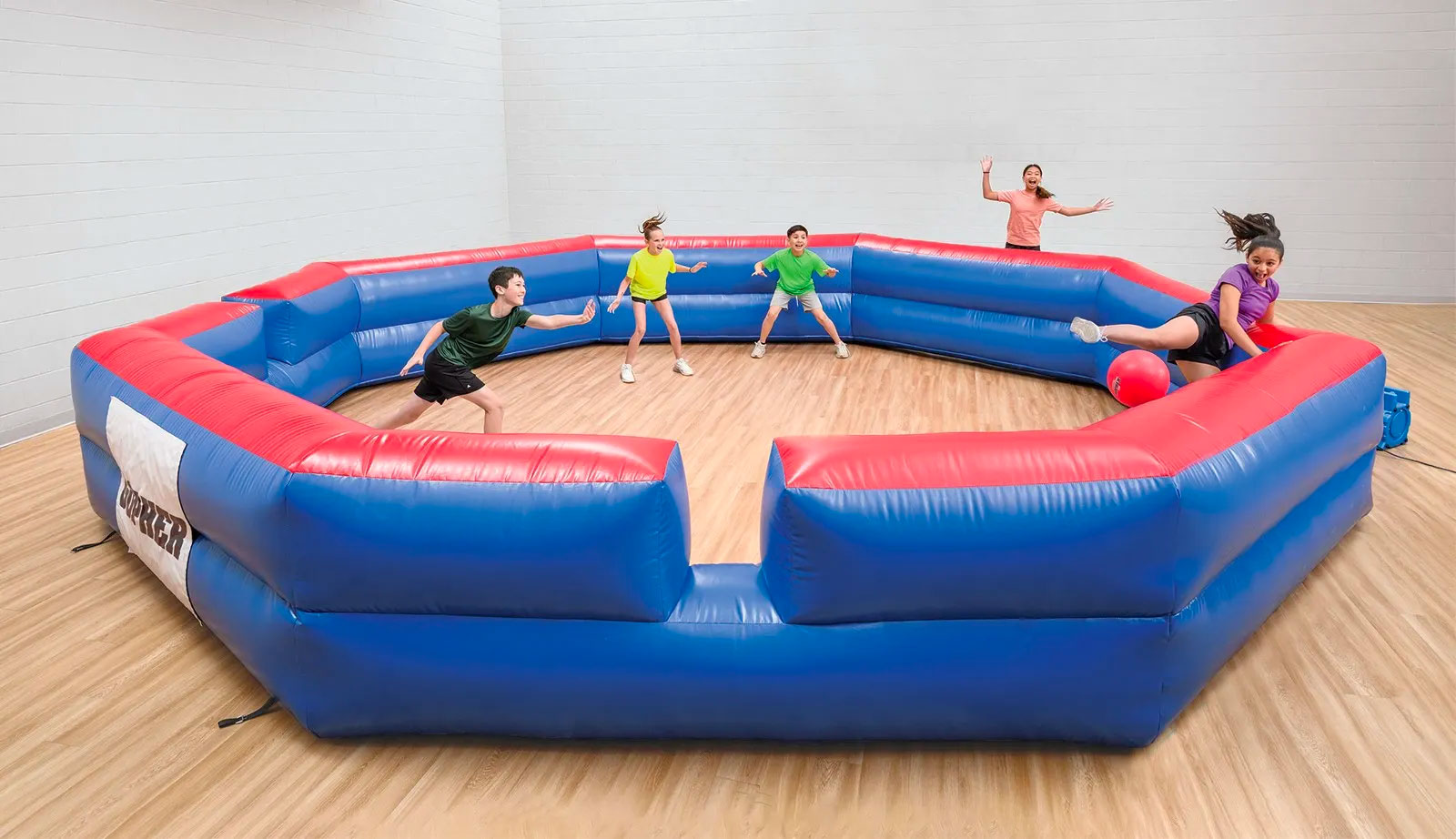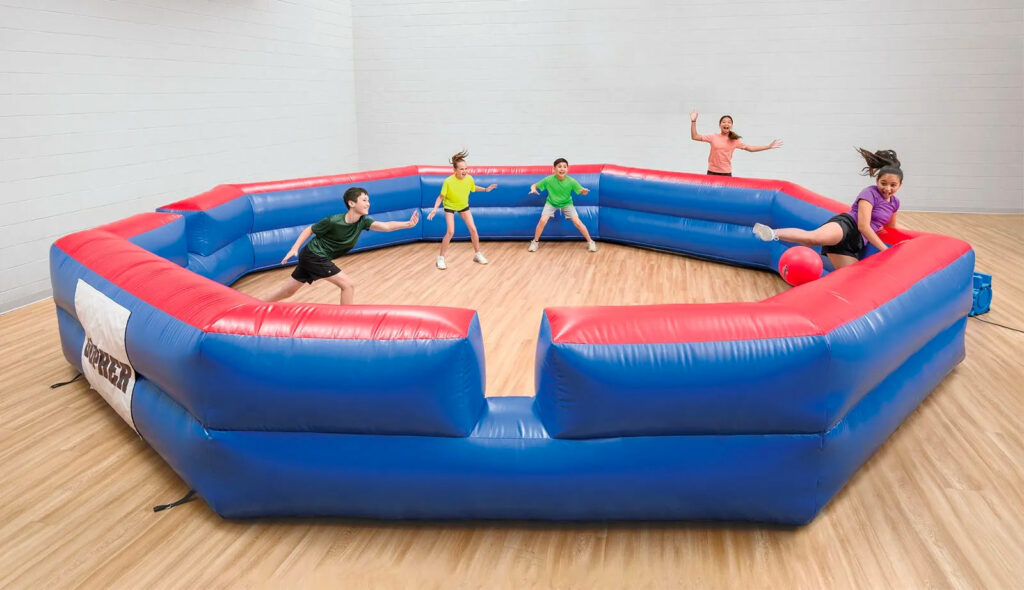 Inflatable GaGa Ball Pits are a quick and easy way to introduce the thrilling game of Gaga Ball to your students! These pits set up in just 4 minutes thanks to their inflatable design. Say goodbye to the hassle of traditional pits—these ones are soft, safe, and quick to assemble. The heavy-duty vinyl walls are ready to withstand even the most intense play sessions, ensuring hours of energetic fun for up to 25 players. Plus, with their vibrant colors and customizable banners, these pits will add a pop of excitement to any gym or playground. Get ready to roll, dive, and dodge in the coolest Gaga experience ever!
2. ACTION! FlipFrenzy Set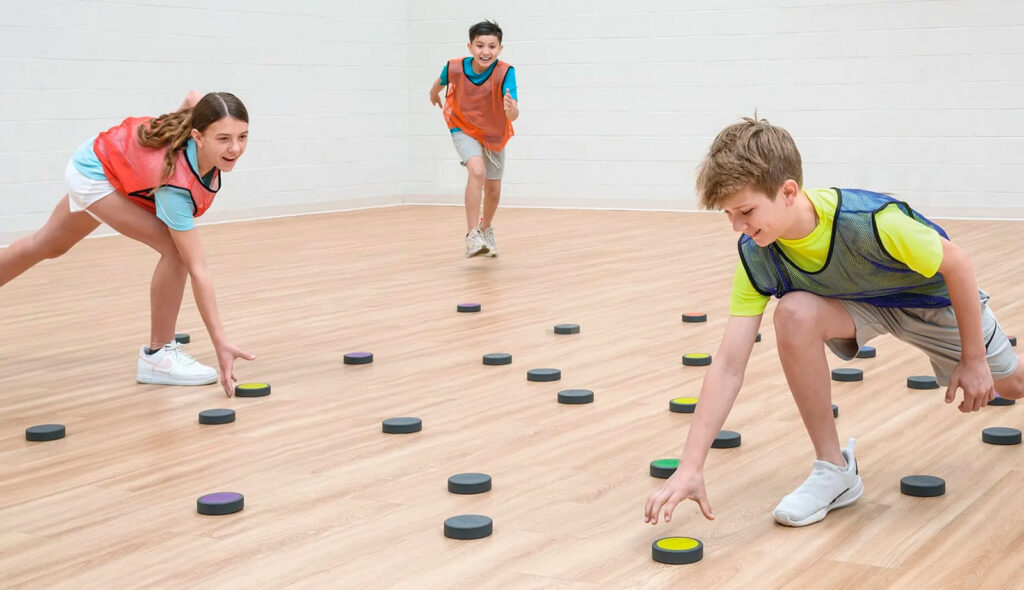 Are you ready for a flipping frenzy that's sure to get hearts pumping and bodies moving? ACTION! FlipFrenzy Set is a game that combines speed, strategy, and exercise for an electrifying PE session. Scatter the vinyl discs and let the excitement begin! Students race against the clock, flipping discs to reveal their team's color. The team with the most upturned discs in their color wins the challenge. And for an extra twist, encourage creative movement as they flip their way to victory! With equipment for up to 36 players, teamwork and fitness come together in this energetic game. Who will emerge victorious in this ultimate FlipFrenzy showdown?
3. AssessPro Jump Board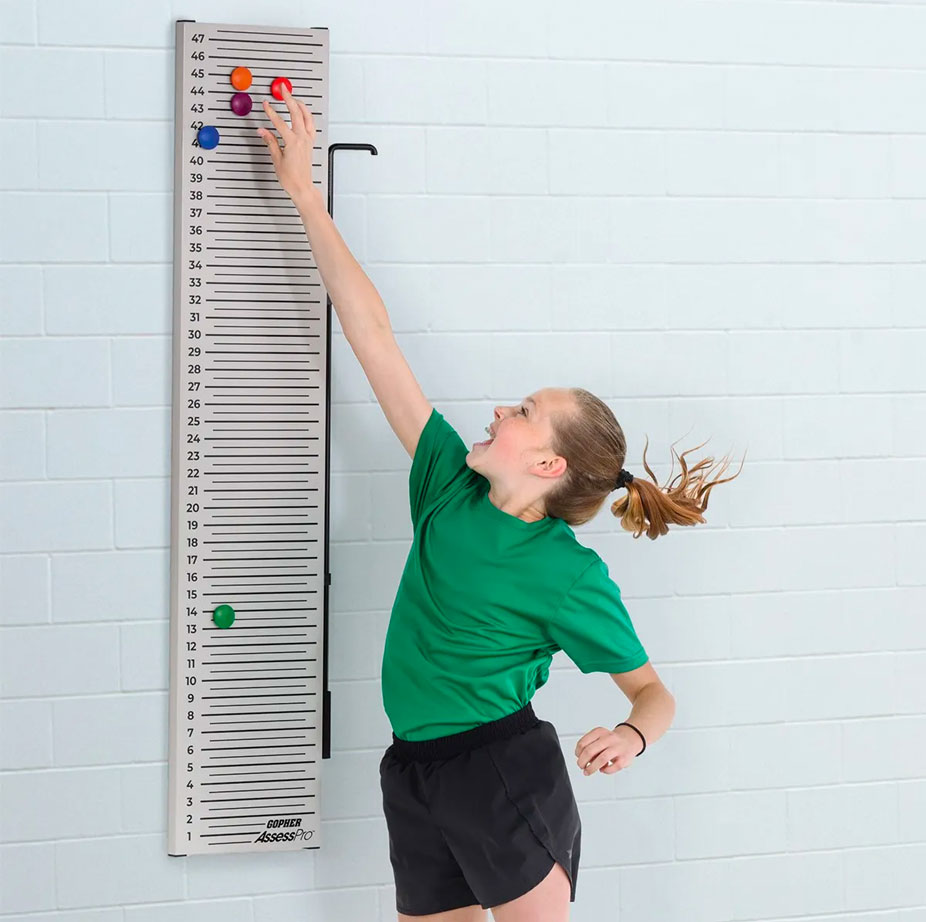 Time to put those jumping skills to the test! The AssessPro Jump Board is here to take your vertical jump assessments to the next level. Setting up in a snap, this wall-mounted jump tester eliminates the fuss and maximizes the action. Students jump and place magnets on the board to track their progress. With Rainbow Set magnets, they can even compete with a burst of colorful motivation. The durable design ensures long-lasting use, while the clear measurements make tracking progress a breeze. Say goodbye to complex setups and hello to accurate assessments, all while adding a dash of vibrant fun to your gym space!
4. FlipIt Reversible Whiteboards
Flip the script on traditional teaching aids! The FlipIt Reversible Whiteboards are your new best friend in delivering engaging lessons while keeping the energy high. With an easy hanging system and double-sided reusable tape, these whiteboards are a breeze to set up. Use them individually or combine to create a basketball court outline, adding an interactive visual element to your activities. And with their quick flip-and-reapply feature, transitions are as smooth as a well-executed play!
5. Rainbow Itty Sport Balls Pack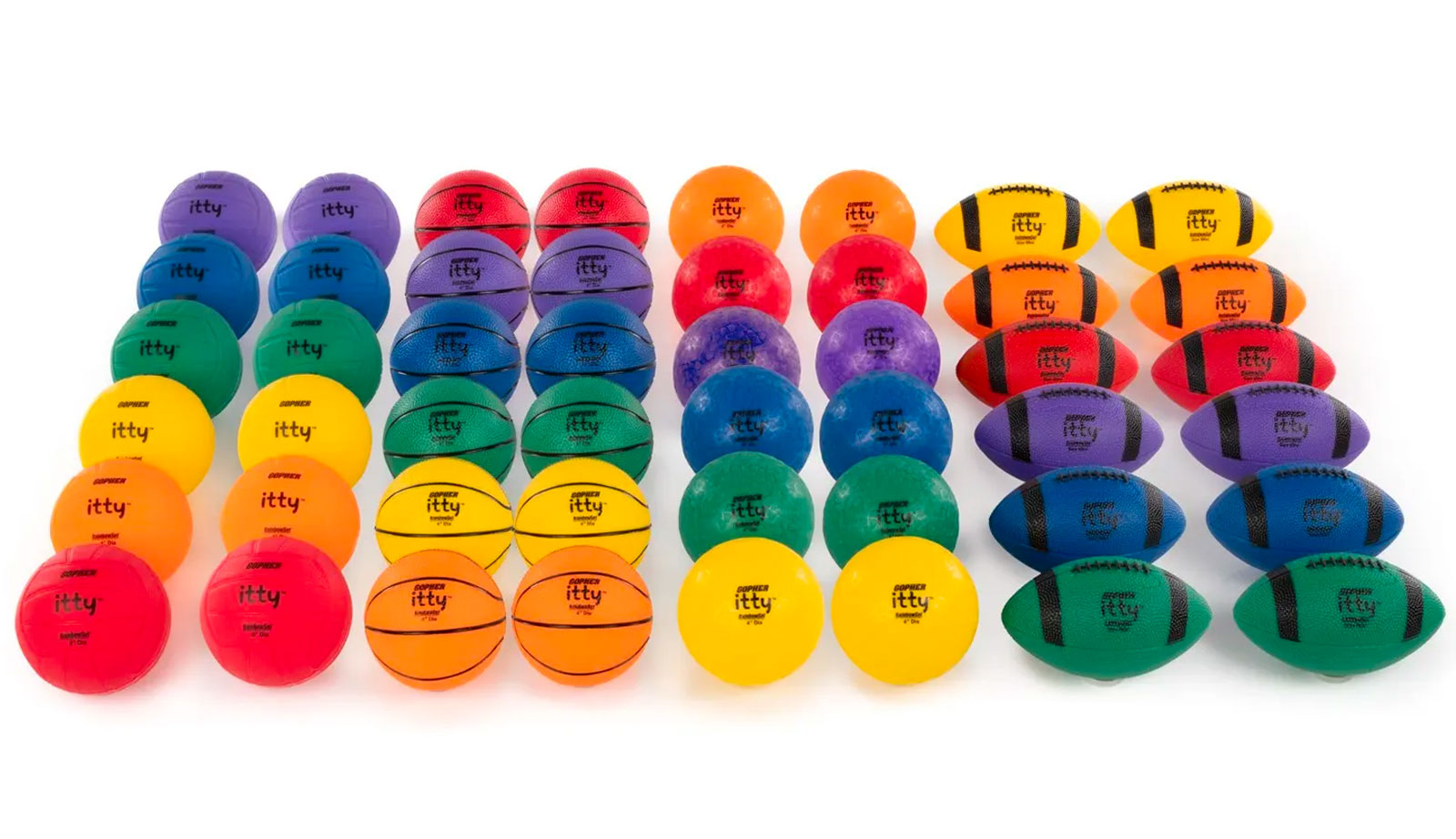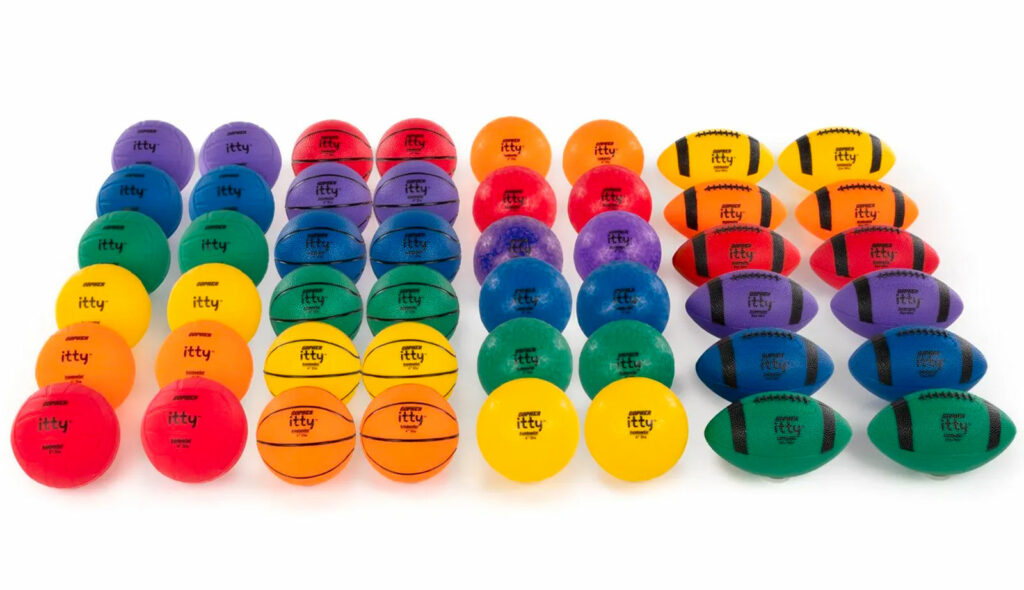 Dive into a colorful world of play with the Rainbow Itty Sport Balls Pack! These small yet mighty vinyl sport balls are the perfect addition to your PE arsenal. From volleyball to basketball, football to playground balls, these soft and durable itty balls are great for quick activities and for getting all students engaged in physical activity! With a whopping 48 balls in the pack, you'll have endless opportunities to keep the fun rolling, throwing, and catching!
So, there you have it—the top 5 Gopher products that are set to elevate your PE classes this back-to-school season!