Need new high intensity circuit designs for your students? Maria Corte shares her favorites below!
These cutting-edge, creative circuit designs are high-intensity, fat burning, strength and conditioning workouts which uses a wide variety of fitness equipment including kettlebells, fitness bars, medicine balls, strength bags, balance trainers, resistance tubing, kickboxing gear, agility courses…etc. These circuits advance students from station to station with or without a timer in the most unique and "out of the box" ways imaginable! Whether you want your students to lose body fat or gain muscle, these unique, challenging circuits will push their limits that they didn't know they could reach! Finally, your PE students will improve their fitness levels and your athletes will become super explosive and strong.
Check out Maria's favorite circuits that she uses with her students at Mesa High!
Zig Zag Workout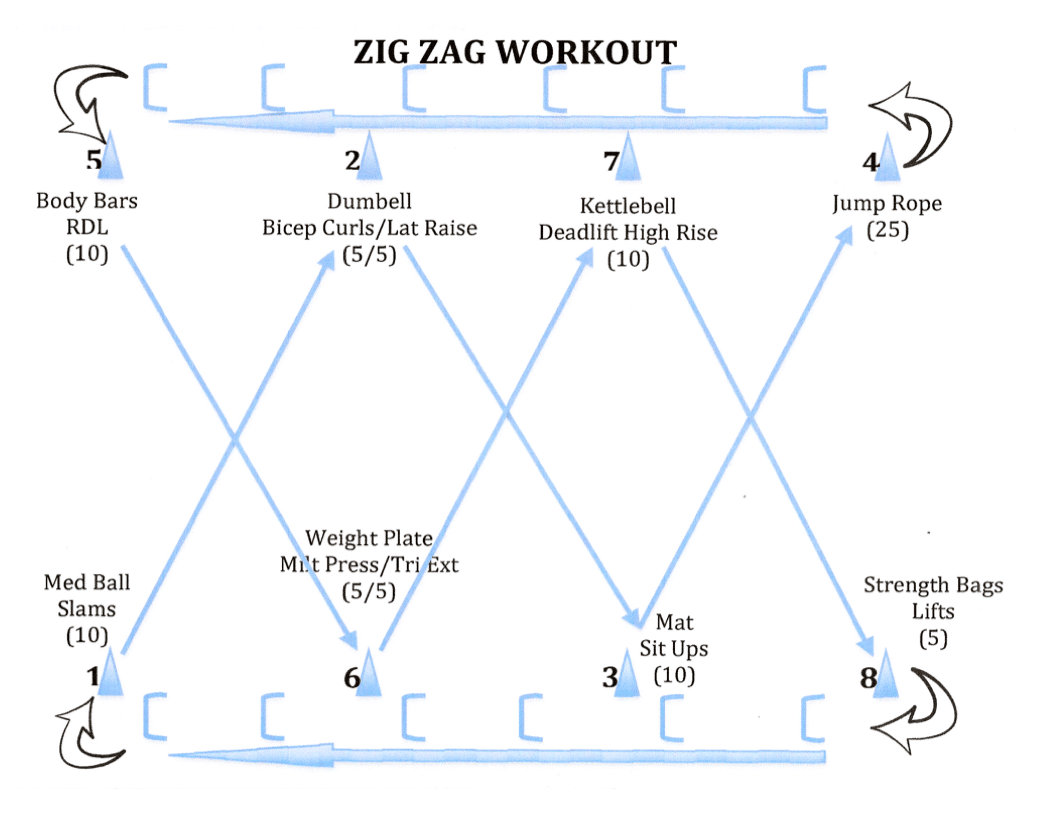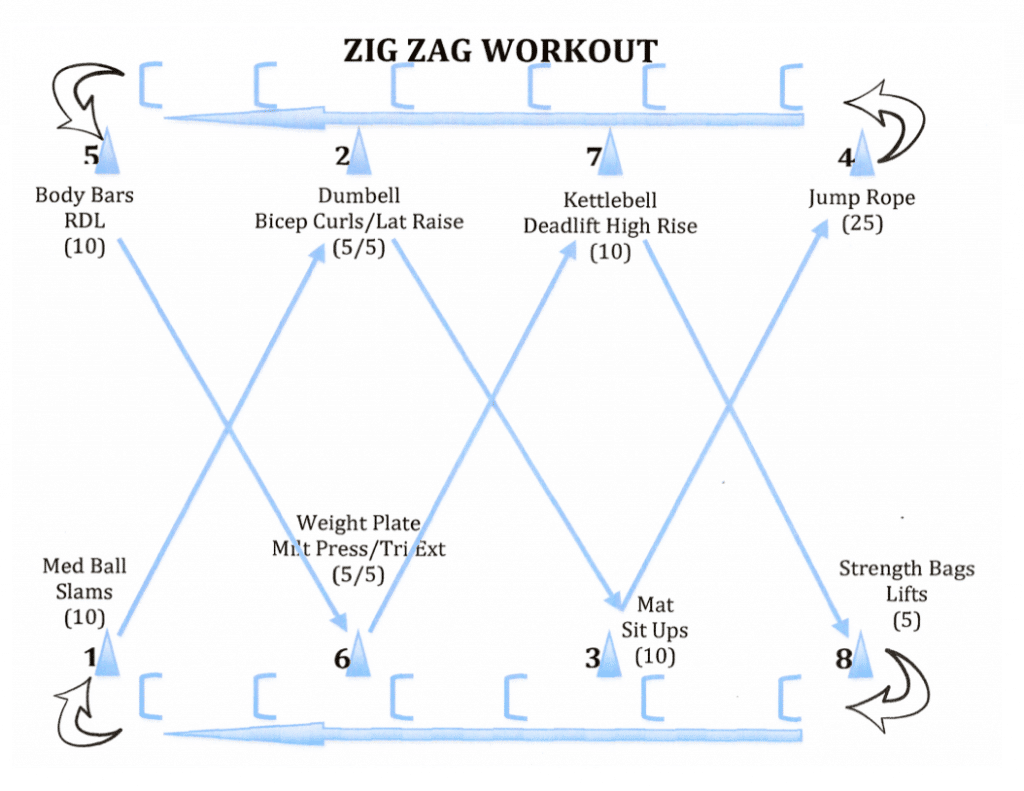 "Over the Top" Obstacle Course Diagram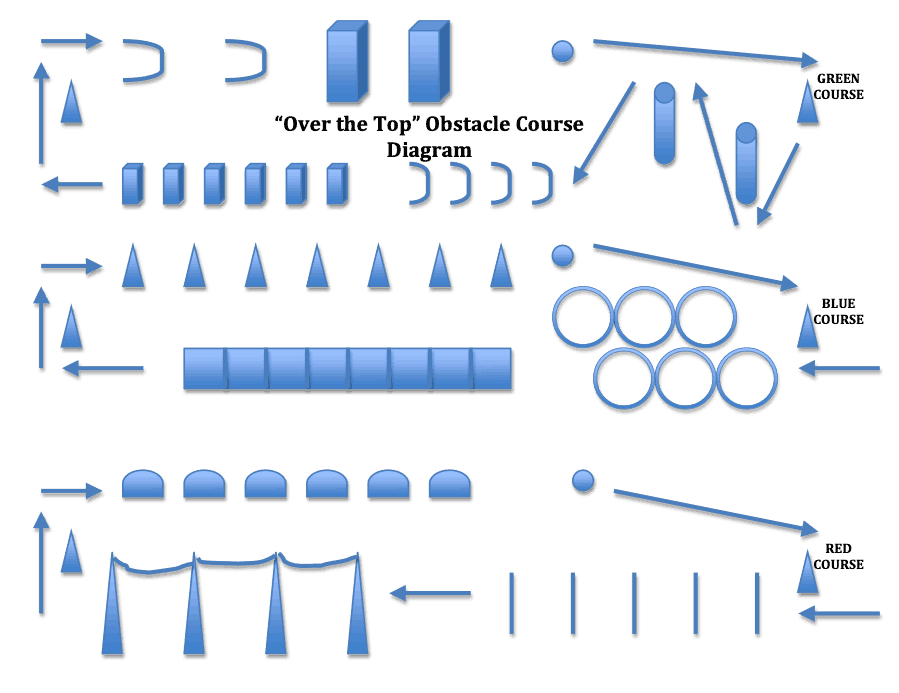 X Factor Workout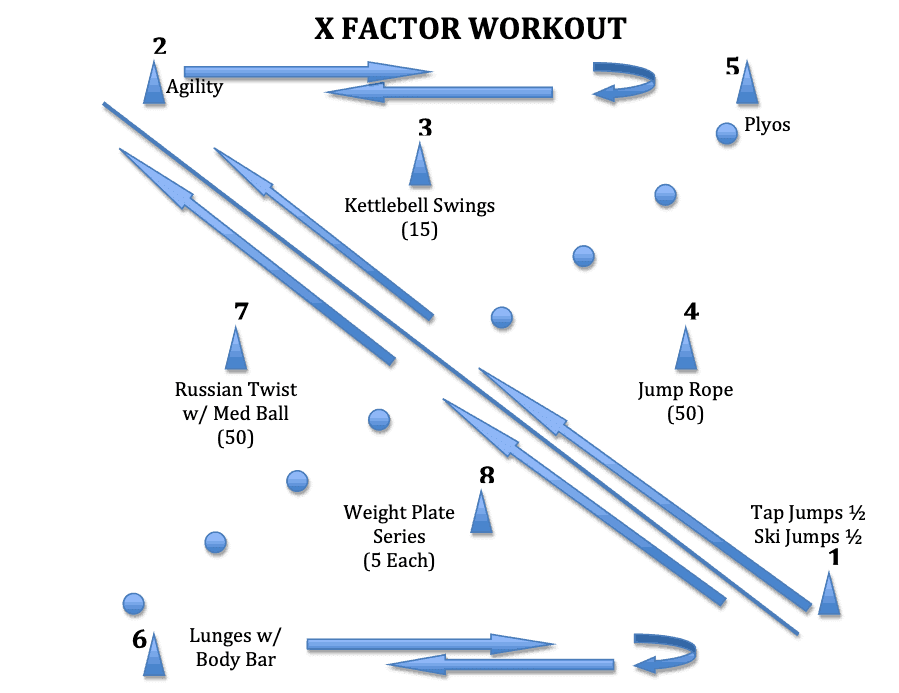 Rep N' Rotate Circuit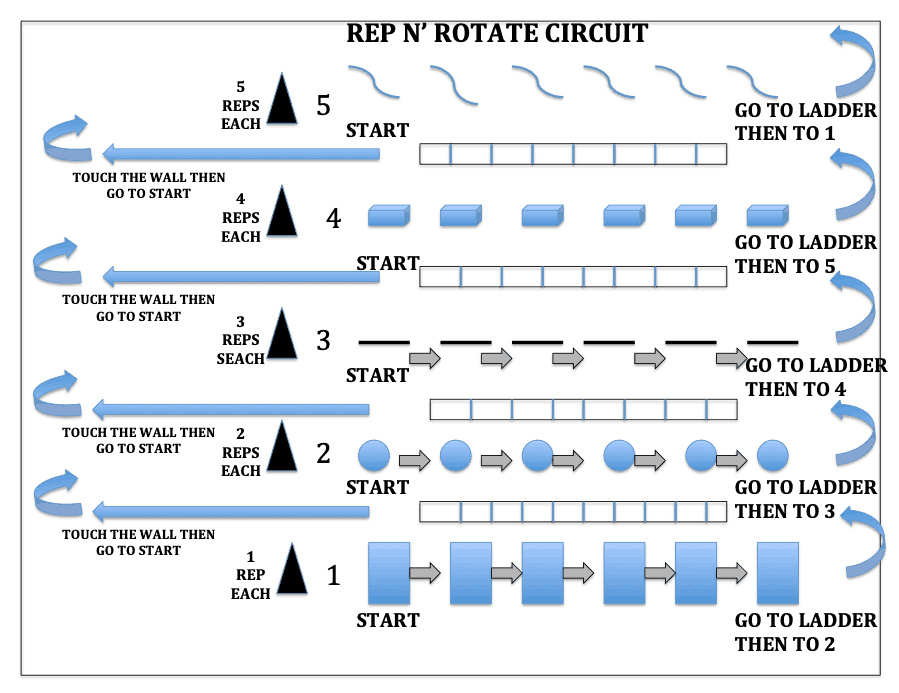 Crazy Cardio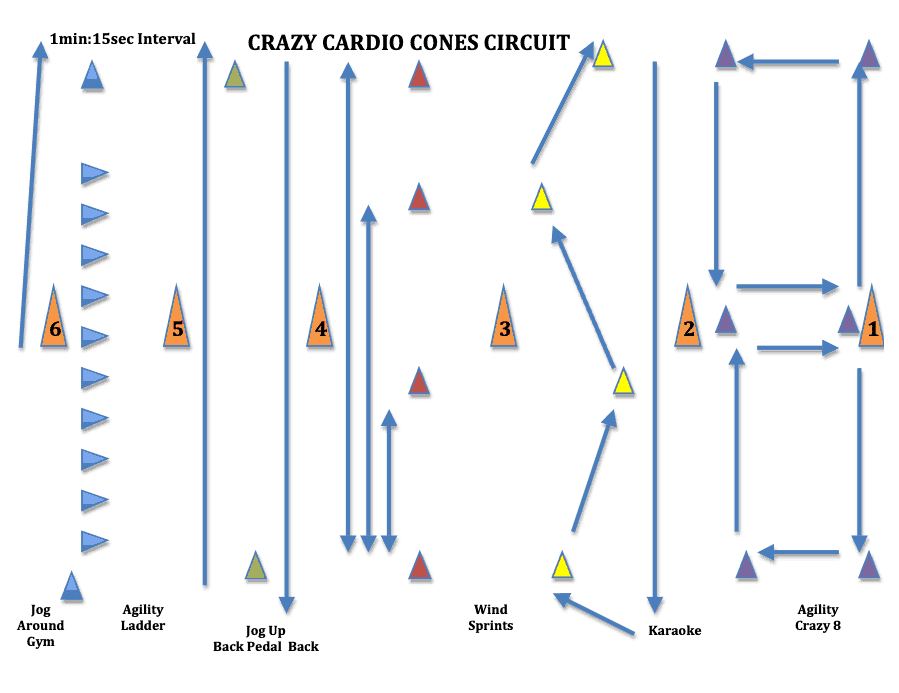 Strongman Circuit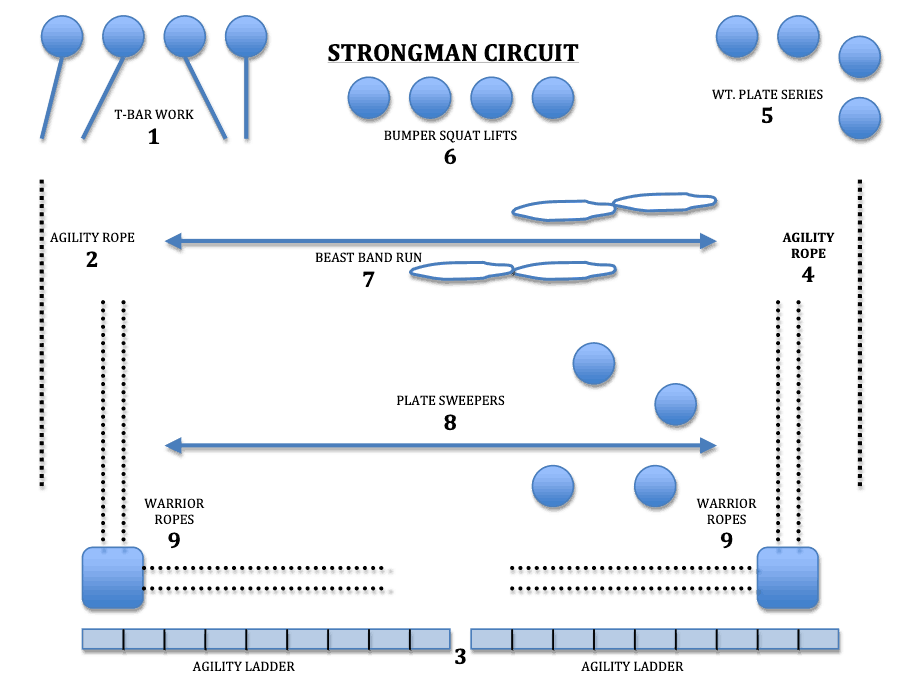 Off the Wall Diagram (A)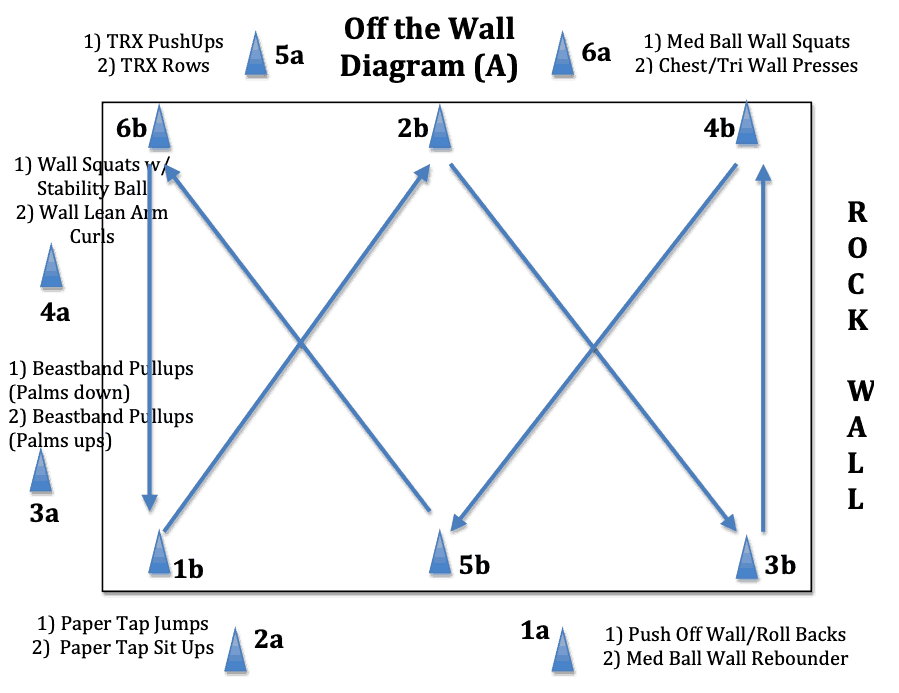 Off the Wall Diagram (B)
Off the Wall Diagram (C)