Looking for ways to maximize the amount of physical activity your students are receiving throughout the school day? Check out how Gopher's Active and Healthy Schools program can help you get there!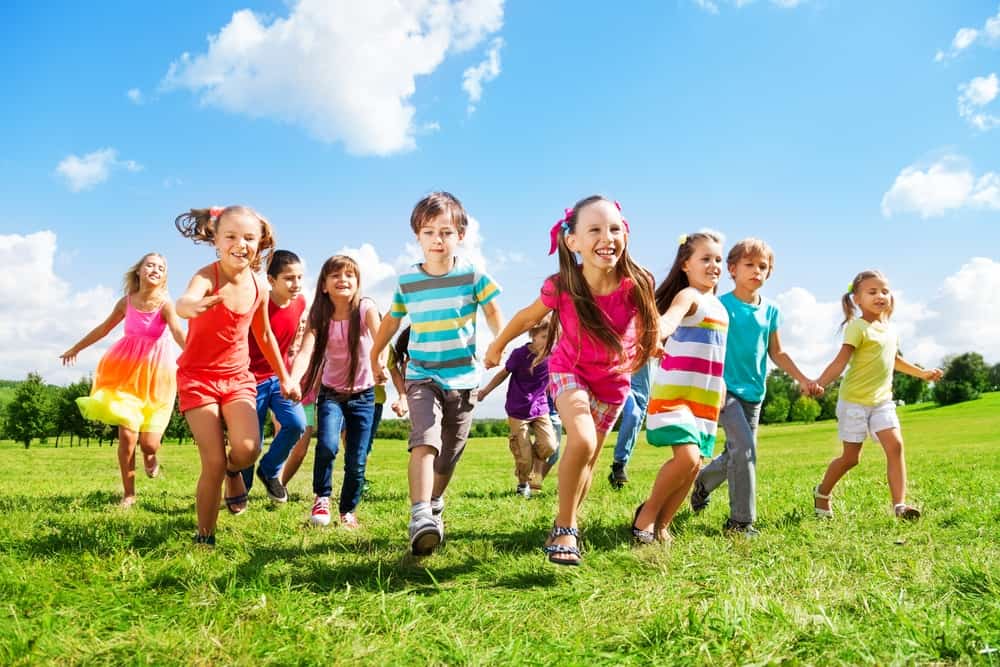 For my last blog I wrote about Comprehensive School Physical Activity Programs (CSPAP). As you will recall this multi-faceted approach is gaining momentum around the country. This time I want to focus on Gopher's Active and Healthy Schools (AHS) Program. This program was originally developed a few years before the release of the CSPAP Position Statement by SHAPE, but assists schools in implementing components of CPSAP and healthy living. AHS includes several modules including classrooms, playgrounds, healthy eating, sun safety, and outside of school. With each module, requisite materials to implement the program are provided. In addition, other equipment, strategies, and signage are available.
For the purpose of this blog I am going to focus on the use of AHS to maximize physical activity during the school day. In my experience working with schools, most try to increase physical activity during the school day for a variety of reasons. However, the literature suggests that not all of these efforts are successful. Fortunately, the approaches utilized by AHS have been researched and shown to be effective. Interestingly, AHS was the basis of one large study conducted in Omaha, Nebraska, by Dr. Jen Huberty, now of Arizona State University. I will discuss this study later in the blog.
AHS materials include activity cards for classroom based physical activity. In our work with teachers, we have found long lesson plans or lengthy descriptions are not what they want. Thus, the activity cards provide simple activities that can be completed in a small space with short descriptions (usually fewer than 5 bullets). Many of the activities allow for academic integrations as well. Several teachers have suggested that the activity cards be stored in an easily accessible place (e.g., on the white board or on their desk). When students get fidgety or restless, teachers simply grab a card and provide an activity break. This approach improves behavior and concentration. In our research we have found this to be an effective strategy, specifically when the breaks were used to integrate academic content, for increasing activity and decreasing behavior issues. On a side note, I think it is essential that classroom teachers begin looking at physical activity as a teaching tool similar to a white board, centers, and reading groups, as opposed to something "added to their plate". When I teach pre-service classroom teachers, I teach them that physical activity, while it is a break, is a tool that assists with classroom management, content delivery, and overall classroom morale. A teacher in one of our studies told us before the study she thought she couldn't afford to "waste time on physical activity" when she had so much to cover. After the study she said, "I can't afford not to integrate physical activity. My kids love it. I love it. And they are so much more focused. It's changed my classroom."
AHS also includes a playground module. The focus of this module is to use activity zones at recess. Activity zones are just what they sound like. A recess supervisor zones off areas of the playground for different activities. This can be accomplished with lines or cones. Examples of zone activities might be jump rope, dance, soccer, walking path, and tennis rally with a partner. During recess students can then move to zones as they wish. Zones can be changed weekly to replace activities that are not as popular or interest in them has waned. One strategy is for the physical education teachers to introduce a new activity each week at the end of a physical education lesson. This activity can then be used as an activity zone. Professors at the University of Northern Colorado call this the Recess Activity of the Week (R.A.W.). Another key component of the playground module is the recess supervisor. As I mentioned before, in our research in Nebraska we found the implementation of activity zones by a recess supervisor was effective. The supervisor circulates throughout recess motivating students, teaching new activities, and setting up the zones. Another key component of our research was the use of recreational equipment (jump ropes, playground balls, etc.) at recess. Students need equipment to be active. While the research on expensive equipment like slides, swings, and merry-go-rounds is not convincing, providing students with recreational equipment has been shown to be effective.
My experience working with schools using AHS has been successful. The program is turnkey, cost-effective, and sustainable. What else can you ask for? For further information I encourage you to visit www.activeandhealthyschools.com. For information on the research mentioned above contact me at Beighle@uky.edu.