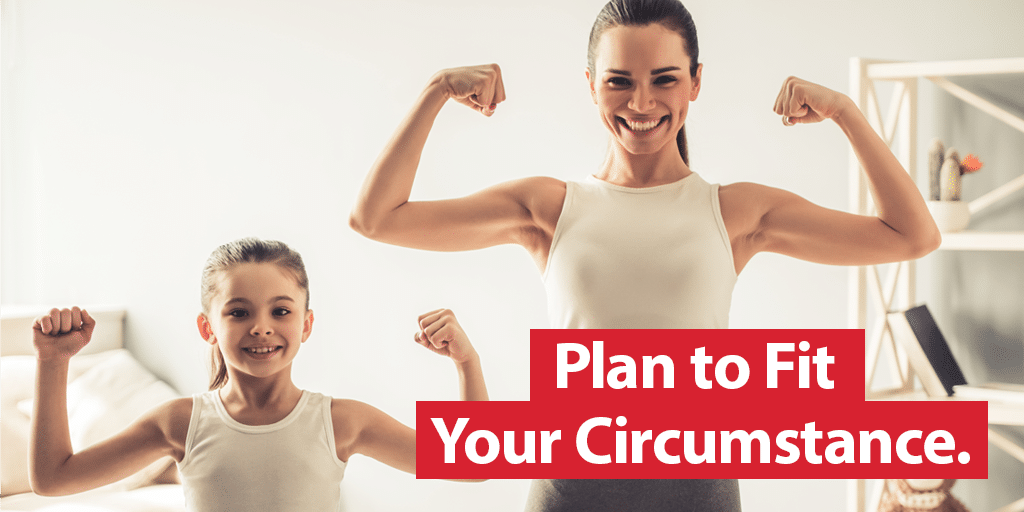 I live in Westchester County, NY, the suburbs located directly north of New York City. We have been unfortunately ground zero on the east coast for the COVID-19 virus, and currently have the most cases within the United States. Needless to say, it has been scary and unsettling. I have gone from seeing people giving others cautious, hesitant looks to now becoming more isolated at home. Leaving the house to grocery shop has become a task among itself.
I am proud to say that the school district I work for seemed to get their act together fairly quickly. They had the foresight to notice that in a metropolitan area, most likely the number of cases and severity may worsen rather quickly. We had a timely Superintendent's Conference Day which involved initial planning for what could eventually become distance learning. Teachers were introduced to various Google apps and programs, tied in with collaboration of thought-provoking strategies.
Fast forward to today. We are now full speed ahead on that model. The district came up with a plan that in my opinion serves the best interest of our kids with little to no notice. My colleagues and I did some soul-searching and planning, coming up with a tentative plan of attack, all while feeling as if we were reaching in the dark. No one has had to deal with such uncertainty like this before. Teachers from all across the nation scrambled to come up with their own plans, just like we did. And now that this has become my new norm (and hopefully not for too long), I reflect often at what I am doing and whether or not I can teach like this. Like it or not, I have to. I have some tips and "food for thought" that I have found comforting and may help you in your situation:
1. Plan Phys Ed Ideas to Fit your Circumstance.
My district is on a Google platform in general. I was mandated to learn Classroom, one of the few programs that I had next to no knowledge. With very little time, I learned. I watched some easy-to-understand tutorials on the basics of the app, and within no time built something from scratch. My circumstances dictate that I use Classroom, post daily, provide student feedback and evaluate the kids. I am allowed to have some freedom with what goes in all six classes (yes, I did one for each grade that I teach, K-5).
2. Administration Knows What you are Going Through.
They are just as frantic and uneasy as the teaching staff is. They know that this is something you are piecing together quickly in order to have some continuity. Regardless of your situation, know that they support you and what you are doing in this uncertain time.
3. Keep Things Simple!
I want you to think about the kids for a minute. Each family's situation is different. Households who have little to no resources, multiple children having to be schooled at home, both adult family members leaving for work, possibly dealing with illness in the house, or practically anything. Families are overloaded right now. Whatever you come up, make it meaningful, practical, fun and not too much. I know of kids who now have work for every subject posted to them all at once. It has begun to pile up. And for younger kids who may not know how to use Chromebooks or other education-related tech, these families will become strained quickly. If you strive to keep things simple, your family will appreciate it and may have a more positive outlook.
4. Provide Lots of Options.
Here is what we are currently doing. I have been posting a lesson that will vary in topic and/or unit. For example, I may have a link to an age-appropriate exercise or dance video. Children are asked to submit feedback based upon what they did. However this can vary: post a comment linked to the assignment, write their response on a Doc, email or post a video of themselves doing the assignment. On top of this, our staff has come up with an exercise idea sheet. Similar to a fitness calendar, it gives lots of options for kids inside and outside their home. We want to ensure our students are achieving the state mandate for Physical Education and to remember to stay active.
5. Rely on the Physical Education Community.
There are some amazing teachers out there. The online PE community has rallied to post lots and lots of links, videos, games, and other resources to meet the needs of teachers across the nation. The hashtag #HPEatHome is frequently being used and one can easily find material to help. Even if you are one who does not normally rely on being online for help, now is as good a time as any.
6. Stay Positive.
This can be hard right now. But try. I started this way and I have to be honest, the stress began to pile up for myself as well. It was a strain at times to remain positive. I decided to truly limit the amount of news to read, and I relied on an increase of comedies and books at home. Being exposed to a bombardment of negativity can have a similar effect on you. However, being positive is something that we should all strive for. Trying to remain calm for both yourself and your loved ones can become cathartic and maybe even rub off one another.
Remind yourself to be centered, trust in what you do, and we will all get through this in the long run.
What Does At-Home Learning Look Like For Me?
To give you an idea, we are supposed to be somewhat simple at this point. I post daily on each grade level Google Classroom and give feedback to students/parents. As of now my colleagues and I are not providing any grade to a child's submission. Some of our students do not have access to wifi at home even though they all have a school issued Chromebook. In addition, some students are listed in my classrooms and have not posted or done anything to date. I also have students still missing from even logging in with the class code after several weeks of lessons. So as you can see, there are many issues arising on the child's end.

All lessons are collaborated on by myself and my two colleagues planned for each week. Weekly lessons contain a specific theme that the three main lessons are based on. All classes in my K-5 school have physical education three days a week. Some classes do have one teacher for all three days, however others do not. There are classes that I share with a colleague over the course of the year. For the classes that have two physical education teachers, the teacher who teaches the class more in the course of a week becomes their digital PE teacher.

Currently I have six Google Classrooms set up, one for each grade. Some Classrooms may only have one class in it (example: this year's 5th grade), and some have more than one (example: my Kindergarten contains three separate classes). We post lessons on Monday, Tuesday, and Wednesday. Since we are required to post daily, Thursday and Friday is considered a "throwback lesson" which a child can choose an already finished lesson. But in theory if a class typically has me on Tuesday, Wednesday and Friday, they would do Lesson 1 on Tuesday, Lesson 2 on Wednesday, and Lesson 3 on Friday.
Our department also created an exercise Idea sheet (similar to a fitness calendar) for the students. In New York State, the mandate is 120 minutes of physical education each week. We use this sheet to supplement lessons to try to give kids lots of options on their own, as well try to get as close to 120 minutes by the end of the week. All three of us create our own Slides but based on the same lesson. One is created and modified for 3-5, and the other K-2.