After speed walking across the campus in order to escort a presenter to their room, I happened to run into some colleagues of mine. I was volunteering as the Assistant Conference Director at my local zone conference. This meant that I arrived at the site around [6:30] AM, helped set up various spaces for presenters, set up signs in the hallways, and troubleshot other various tasks for the day. I am sure that at this time I had walked the equivalent of several miles even though the conference had not officially started yet. One of my colleagues noticed that I was sweating fairly profusely for such an early time of day.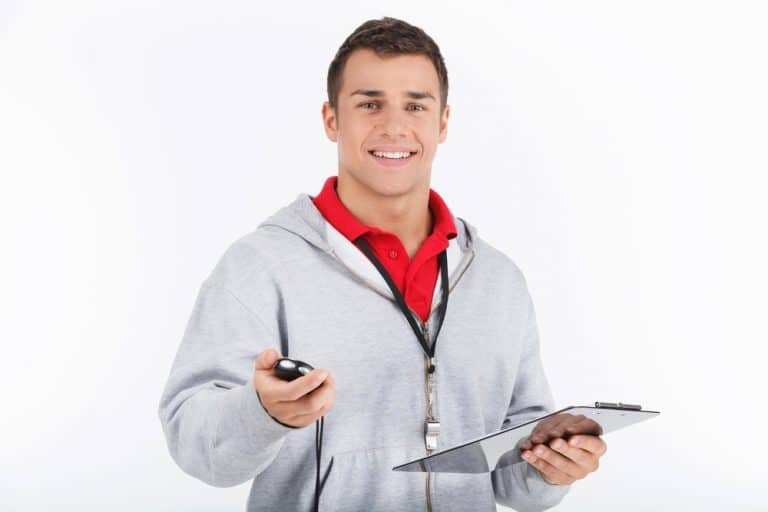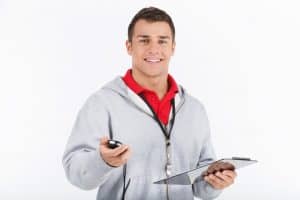 "Donn, are you getting paid for this?" my younger colleague asked me.
I replied, "No…" my voice trailing off, wondering where he was going with that question.
"Then why are you running around killing yourself? The conference will be great either way, so why bother doing this at all?"
Ok, I didn't need to be "running" around the massive HS campus, and I didn't need to think that every bit of my voluntary job was an imperative urgency. However he did make me think about why I was bothering at all. And the answer was very clear for me, because I wanted to.
Since you are reading this blog I can honestly say that you are already more than your average physical education teacher. There are plenty of people out there who are probably very good at their jobs, go to work in the morning, go home after they teach/coach/run an after school program or club, and that is it. I felt that it was necessary for me to get involved.
I decided at first to take a leadership position in my local affiliate of my state AHPERD. I had already volunteered on several district committees and initiatives, so branching out to subject-specific activities seemed like the right progression for me. I didn't need to. However, I felt that I had some value, and no matter how small, I could be a part of something bigger than my local school district. And I have. Since then, I have branched out to be on a state-wide AHPERD committee, taught at the undergraduate and graduate levels, and become a part of the GOPHER family. I can honestly say that I have found numerous advantages to becoming a PE leader. The following may hopefully persuade you to do the same:
You DO have something to contribute. Have you ever been to a conference session and overheard someone near you say something like "Oh, we do that but we do it differently like this…"? That drives me nuts. For whatever reason they chose to sit on the sideline, but they most likely have something great to share, so why not share it? Yes, you do have to get yourself out there, and yes, there may be people who disagree with your methods. But, you may have a different perspective or take on a similar activity. No one can discredit your suggestions especially if it is for the greater good. Each person has experienced life/career/etc. differently. If you feel it has worth and can make others better, share.
It could open doors for you (job opportunities). There have been a few occasions where my involvement gave me the opportunity for a side job. Think about it for a minute…two candidates, same basic credentials, however one person is known for doing things within our field and the other person has never been heard of before. Get the picture? An employer is more likely to be interested in the leader than the other person.
Networking makes you a better teacher/professional. Just by being in contact with others within your field gives you the opportunity for new ideas and advice, as well as a sounding board for questions or concerns that you may have about your own job. I do not buy in the adage that a veteran teacher has all the answers, because they do not. You can always improve. I have incorporated many ideas from other teachers that have helped make my physical education program better. Does it really matter who it came from? If it benefits my kids, than it is worth it.
Becoming a PE leader could make you a better public speaker. Ok, this might be a hard sell. I know of plenty of people who do not enjoy speaking in public. However you already do! If you teach children and/or classes, you are already a public speaker. Yes, it would be different in front of your peers, but that does not necessarily make it tougher. You already survive with kids…and they tend to be our biggest critics anyway!
Becoming a PE leader will help make our field great! I have heard over the years that PE programs are getting cut, losing positions, losing funding, etc. One of the reasons why we remain relevant is due to leaders in our profession. There are so many benefits to living and learning about a physically fit lifestyle. Other professionals are constantly coming up with new methods and techniques, research, and products to help advance our career. You become a role model for others to aspire to. You need to become a part of it too. Don't watch it unfold on the sideline, be in the now and help it along. Remember that no matter how shy or amount of experience you have, you can help lead us too! Go out and start becoming a PE leader today!