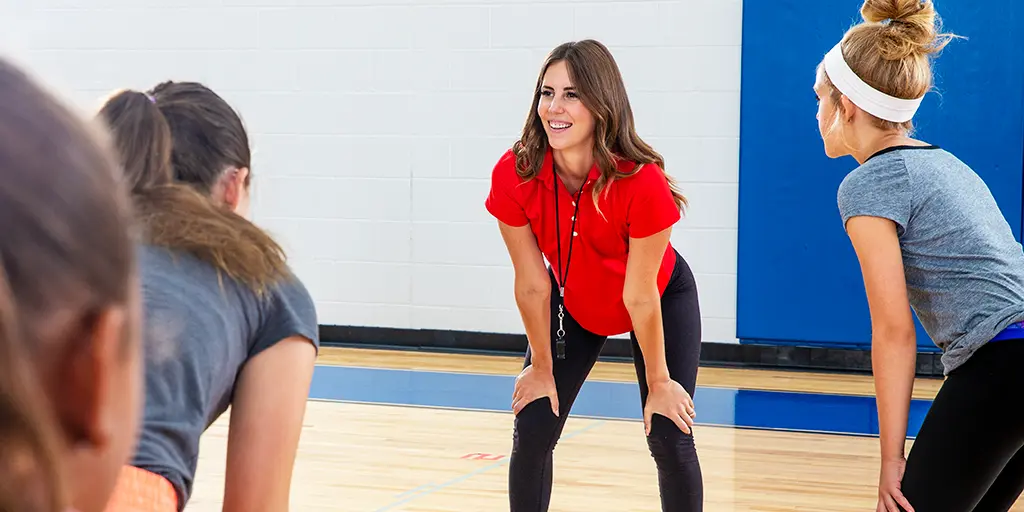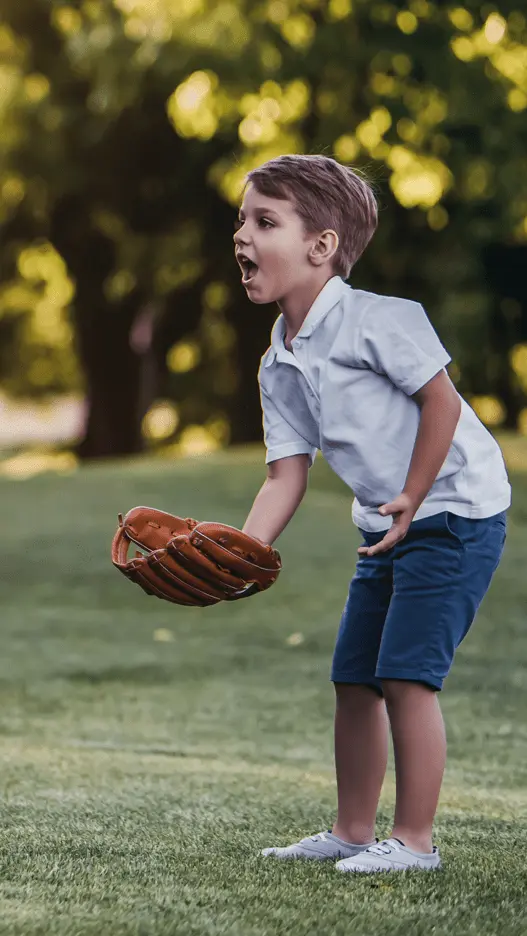 [0:02] I'm a firm believer in the old saying most skills are caught not taught. As physical educators we teach a lot of skills, most of these skills being physical skills. So what consistent foundations are we building in our yearly instruction to make these skills more easily caught while being taught?
[0:41] Hi, my name is Randy Spring, K-5 physical educator from Minnesota. Like a lot of admirable physical educators I know or have observed over the years, I take a lot of personal pride in the verbal cues I utilize in my classroom. As many know verbal cues have the power to help students better grasp the many fine and gross motor skills presented to them on a yearly basis. From the underhand throw to the stationary kick, my students have found more success with the skills I teach them because of a personal practice I call catchy cues.
What are Catchy Cues?
[1:20] Catchy cues are verbal statements I attached to the skills I teach that have a purpose, but most importantly, they have a physical and auditory rhythm to them. For example, when I teach the skill of let's say the underhand throw to my students, I will attach the following catchy cue to this skill, "Jump on the board, reach back pocket, point, step, launch it like a rocket. When you first heard me say this verbal cue, you might be saying to yourself, "well I do that to Randy", or "what's so catchy about that?" Well, besides the built-in alliteration and rhyming in this catchy cue, I like to make my cues more easily caught by attaching song and melody to them as well.
Sharing Catchy Cues with Students
[2:08] To paint a better picture of the true impact, a catchy cue can make. Imagine you are in my classroom right now. If you were in my classroom, the underhand throwing cue would sound a lot like this. When I demonstrate it and teach it to you, "jump on the board, reached back pocket, point, step, launch it like a rocket." As you can hear, this catchy queue for the underhand throw has rhythm and playfulness to it, hence making it catchy. This playful rhythm has the power to make our students more prone to remembering and memorizing the knowledge and movements associated with the many skills we present to them on a yearly basis.
Building Confidence with Cues
[2:55] When our verbal cues have rhyme, fluidity, and fun attached to them, the skills they are connected to can easily be caught while being taught. Wherever you are in your practice as a future or current physical educator, I encourage you to take the time to review, reflect and respond to your existing sets of verbal cues. Ask yourself, are they catchy? What can I do to add rhythm, playfulness and more fun to my cues? When you put in the time and the effort to make what you have taught more easily caught through catchy cues, your student's overall confidence in your classroom will drastically improve. I promise you. When our students are more confident in our classrooms, it helps us do what we are built to do as educators, which is to build them to be confident for life. Catchy equals confidence. Be proud of your PE friends. Thanks so much for listening.