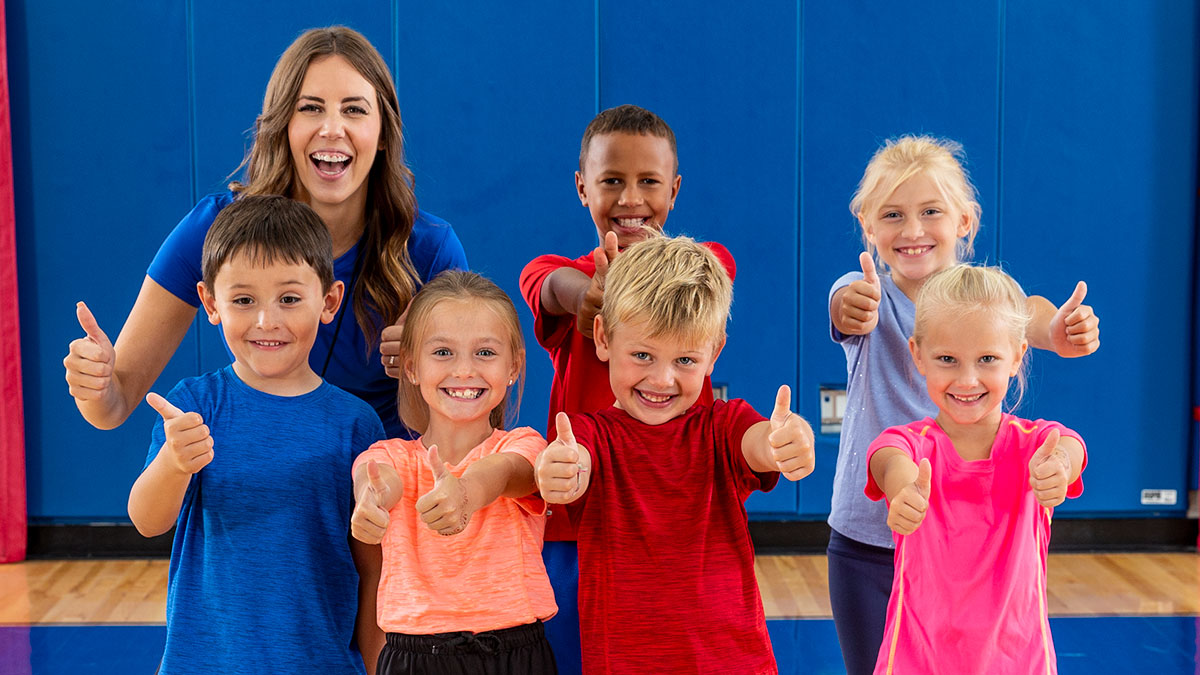 Don't let classroom management barriers become reasons to avoid facilitating team or group activities.  The skills that contribute to being a good teammate are skills that will help maintain positive relationships throughout life and they need to be explicitly taught. Because of the opportunity for students to be on teams, physical education provides an ideal platform to facilitate these valuable life skills that connect with social-emotional learning.  Research clearly indicates that healthy relationships have a big impact on happiness and happiness has a definite impact on health and wellness. (Waldinger, 2015)  In addition, the more time spent on relationship/trust-building activities in the beginning of the year, the fewer conflicts and behavior management struggles you will have the remaining year.  If leaders follow this simple teaching technique, it will no doubt improve classroom management challenges, while at the same time, authentically strengthening social-emotional intelligence.
When an activity is introduced and teachers give students the opportunity to brainstorm possible conflicts, they will almost always identify what those conflicts might be. For example, when a teacher allows students to choose partners, there is inevitable conflict. Simply asking, "In this activity, you will be picking partners, what are some potential conflicts that might occur when picking partners?"
Responses almost always include:
people will only pick their friends
people will be left out
kids will be goofy
Now that kids have identified the potential conflicts, allow them to brainstorm the solutions. "Now that you have shared some problems that might occur, what are some solutions to those conflicts?"
Responses almost always include:
if someone is left out, we can include them
we should pick kids we may not usually work with
choose a different person each time
we will work hard and not be silly
Take this a step further and allow students to engage in an "including others" Y-chart. "What does including others look like, sound like and feel like?" Or encourage students to model the concept of including others. "Who would like to come up and show us what this looks like and sounds like to invite someone into your group?"
Think of the power in this process. Instead of a teacher standing up front telling kids what to do and what not to do, which can often go in one ear and out the other anyway, kids are being proactively empowered to problem solve. When asked the proper questions, kids often have the answers within, this is what it means to be a facilitator of learning. Of course, reflection is a strong variable in learning and needs to be included in this process. After students effectively pick partners without anyone being excluded, reflect on the process. "How did we demonstrate including others in class today?"
Having a proactive, empowering approach to potential behavioral challenges will make for a much more effective and enjoyable experience for all, especially the teacher. Additionally, rather than reactively punishing or reprimanding students for not knowing and demonstrating desired behaviors, provide opportunities to proactively identify, learn and practice those behaviors first.