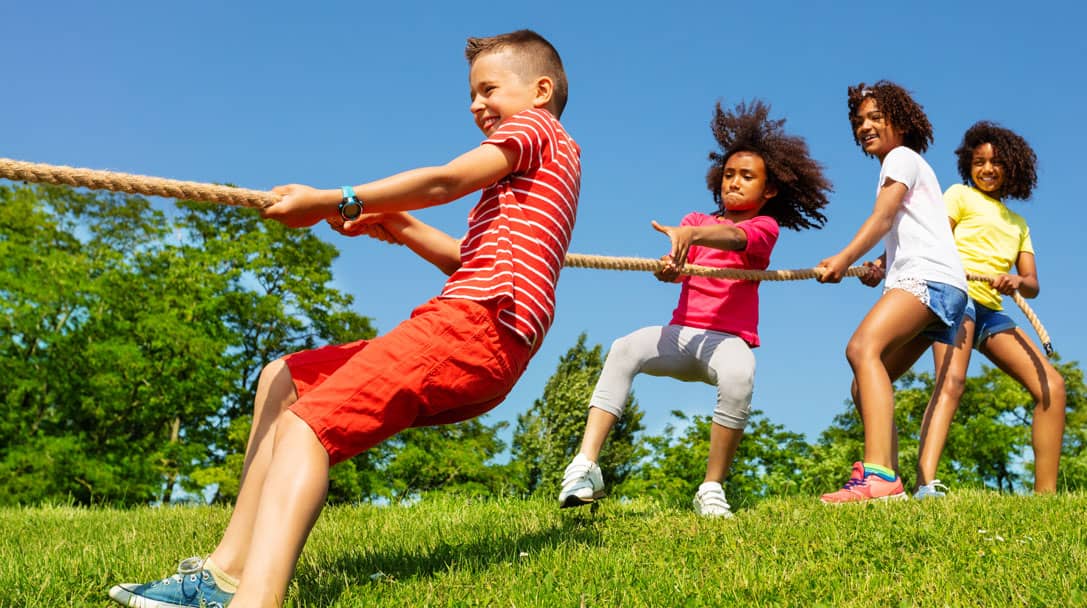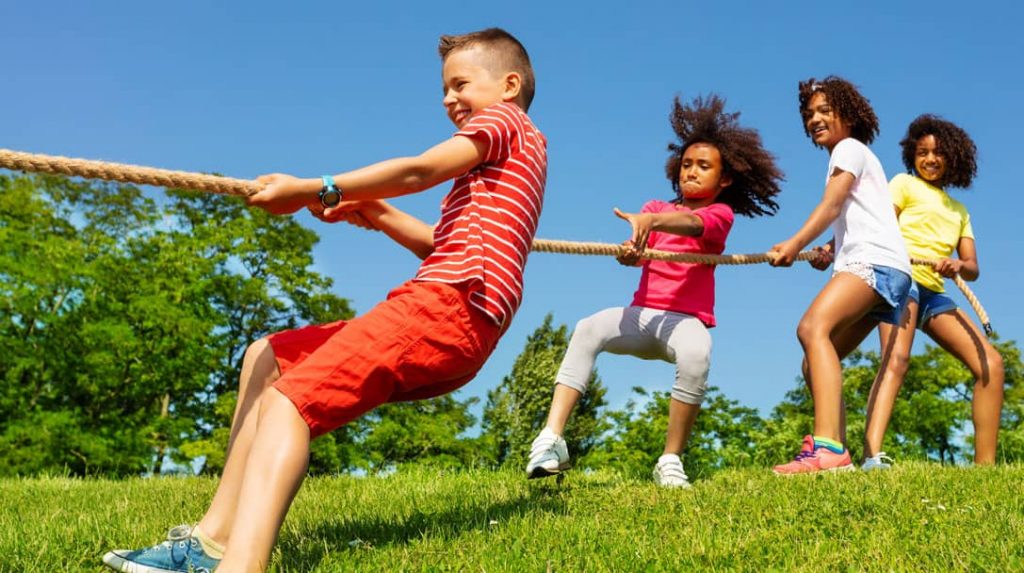 Think about when you were in elementary school. Wasn't your field day the most fun day of the school year every single year? That is my field day goal for my students every year. How can you create a field day that your students will never forget?
7 Tips for Organizing your Field Day Event
Date: Schedule your field day date and back-up day way in advance. I plan my day the year before so that it is on the master calendar that goes home to families at the beginning of the school year. We live in Colorado, so mother nature can sometimes interfere with your plan. I always have a back-up day that is communicated to teachers, families and volunteers ahead of time.
Times: My field day is 2 hours in the morning for the K-2 and 2 hours in the afternoon for 3-5. Check out the lunch schedule and switch lunch spots if needed.
Map: I draw a map of the field with the activities, station numbers and arrows for the next rotation.
Station signs: I tape papers with the numbers on them to hockey sticks and put the hockey stick in a cone.
Rotation Schedule: I have a total of 12 stations so each station lasts only 10 minutes.
Communication with the classroom teachers: I give the teachers a packet with the communication letter, the map, the schedule and the activities. They have plenty of notice and time to ask questions if they are confused.
Teacher plan periods: I have two 45 minute movie sessions scheduled in the gym during the day. One for 3-5 in the morning and 1 for K-2 in the afternoon. The movies are monitored by the other specials and non-classroom teachers.
Create Memorable Experiences with Fun Activities
View 12 field day station ideas!
The activities are the thing the students remember most about field day. The student's favorite part of field day is getting wet. I always have at least 1 water activity. I also have a backup activity if it is too cold for students to get wet. To keep field day fresh for the students, I make it a goal to provide at least 2 new activities a year. The parachute, the cage ball and tug-of-war activities are some of the favorites that are always a part of field day. I review the expectations, rules and teach all of the activities before the big day.
Prepare Equipment and Coordinate it for Easy Organization
I set out all of the equipment the night before. I have extra equipment in case something breaks. I try to color coordinate each activity to differentiate the groups. Example: Red batting T, red bat, red ball, red cone.
Recruit Student Volunteers
View my student volunteer permission slip!
I work with the P.E. teacher and administrators at our feeder middle school to get about 20 former students to help with field day. They are in charge of running a station. Personally, my favorite part of field day is working with these students. I love seeing them grow, act as leaders, and work hard to make field day fun for the elementary students. The school provides lunch for the volunteers as a way to say "thank you" for their efforts. I have all volunteers and guardians complete this form to communicate expectations and avoid any trouble.
Invite Family To Be Part of the Fun
View my family invitation letter!
Promote your program and invite the families to be part of the fun!
Other ideas to make field day more memorable for students:
Popsicles – The last session of field day for all groups is popsicles. The students get to sit outside and enjoy a refreshing popsicle before the day of fun in the sun is over!  
5th grade T-shirts – I work with my art teacher to screen print special T-shirts for 5th grade students only. They bring sharpies and have all of their teachers and classmates sign them.
Bounce House Obstacles – We have started to use them for our FundRun instead of field day, but watching students' faces when they see the bounce house is the best.  
Music – having music out for field day makes it feel like a party! 
Don't forget to enjoy all of your hard work! Take a deep breath and look around at all of the smiles and laughter from all of the students, join in a game or activity and thank family members for coming. Realize that you are creating memories for students, families, teachers and volunteers in one big day: FIELD DAY! YAY!!!!!!!!!