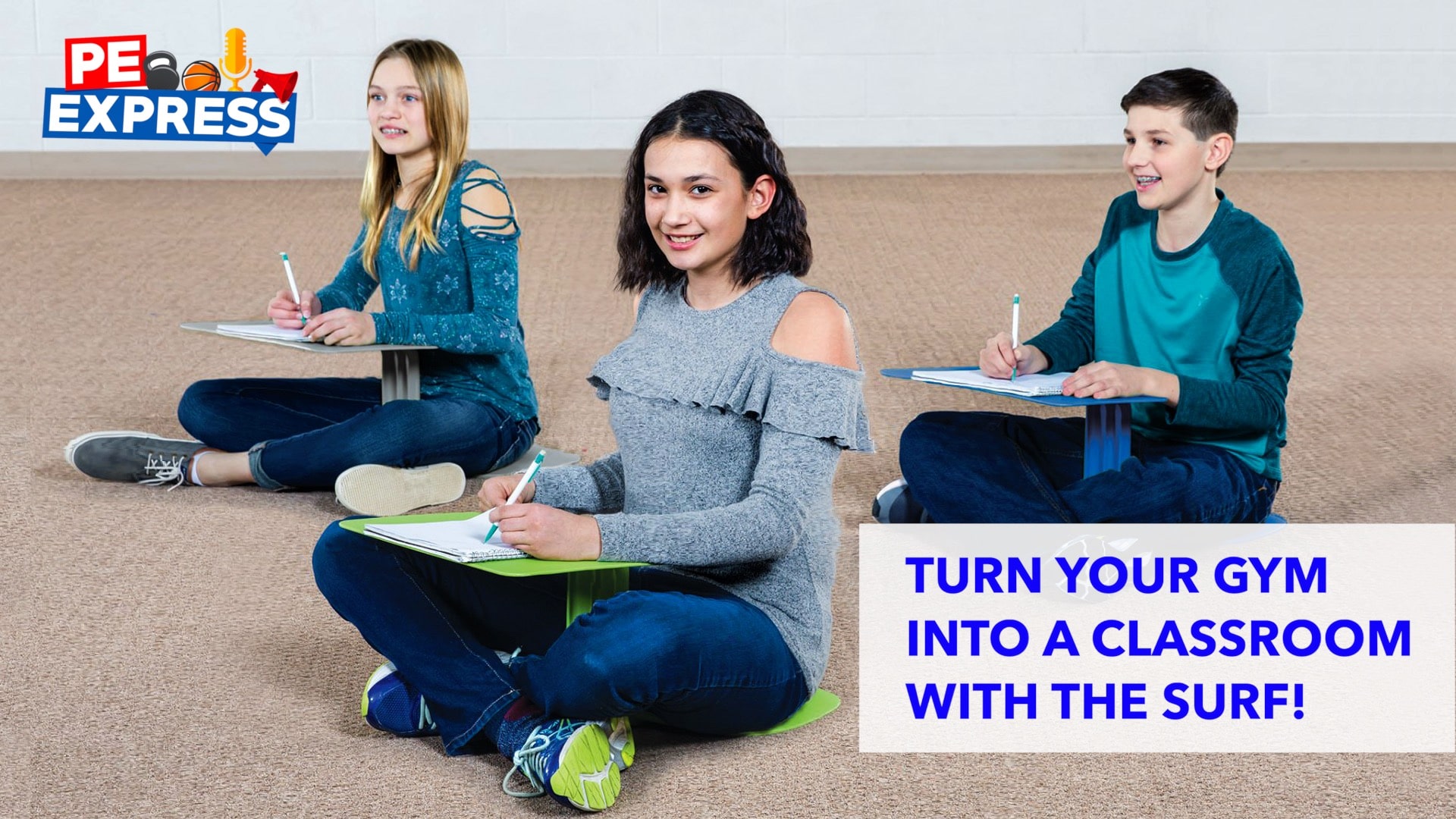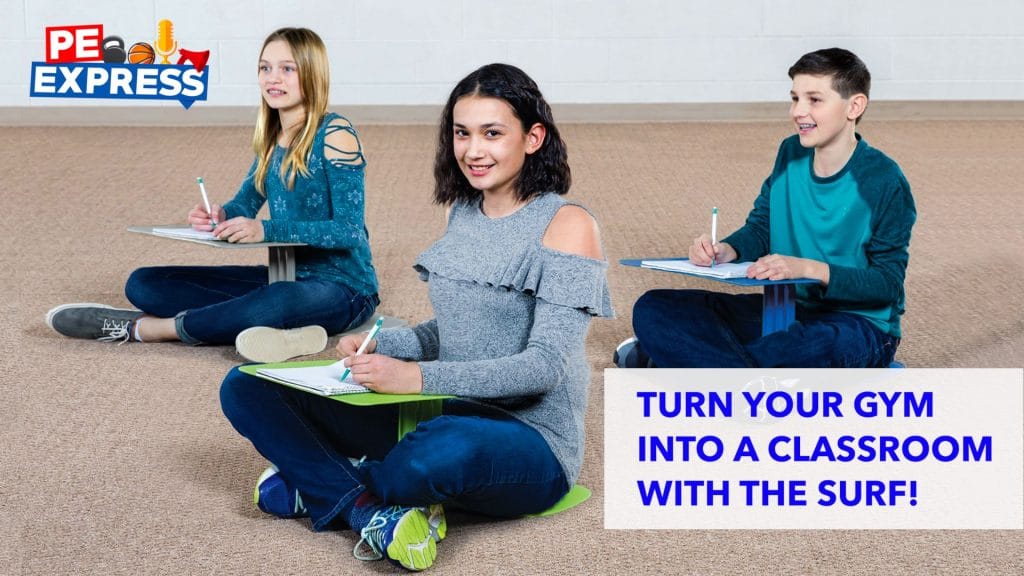 Episode Transcript:
Wouldn't it be nice to be able to magically turn your gym or teaching space into a classroom with real desks?
I'm a high school teacher and there's a lot of times when I want my students to do some desk work, whether they're reading, writing, using their computers, but there's some activities I'd like them to do where they're sitting at a desk. And unfortunately at my high school, we don't have a classroom for PE and our school is to capacity, so I can't even use a friend's classroom to have my students go over there and sit down and do some writing work. So what I'm forced to do is have the kids go in the gym or outside and they get their paper or their laptop or whatever they're using and they're on the floor, they're hunched over, they're laying down, they're trying to get comfortable, they can't see, and it's, it's not perfect. It works, but it's just not perfect and it's something that's always bugged me.
So after teaching for 25 years, I think I finally found a solution and I'm super excited to share with you what I found today. So I was just kind of thumbing through the gopher catalog and I stumbled on a desk that is specifically designed to use on a gym floor or any floor for that matter. Now I know for the next few minutes I'm going to totally sound like a salesperson for Gopher and I assure you I am not, I'm excited about this product because I found something that was a solution for something that's been bugging me for so long. So it's hard to find though. If you go to the Gopher website at the very bottom right corner, bottom right hand corner there is, um, they list some brands that Gopher Sport uses and it's called Moving Minds and if you go click on Moving Minds, you put in the desk is actually called the surf floor desk and they're not too expensive.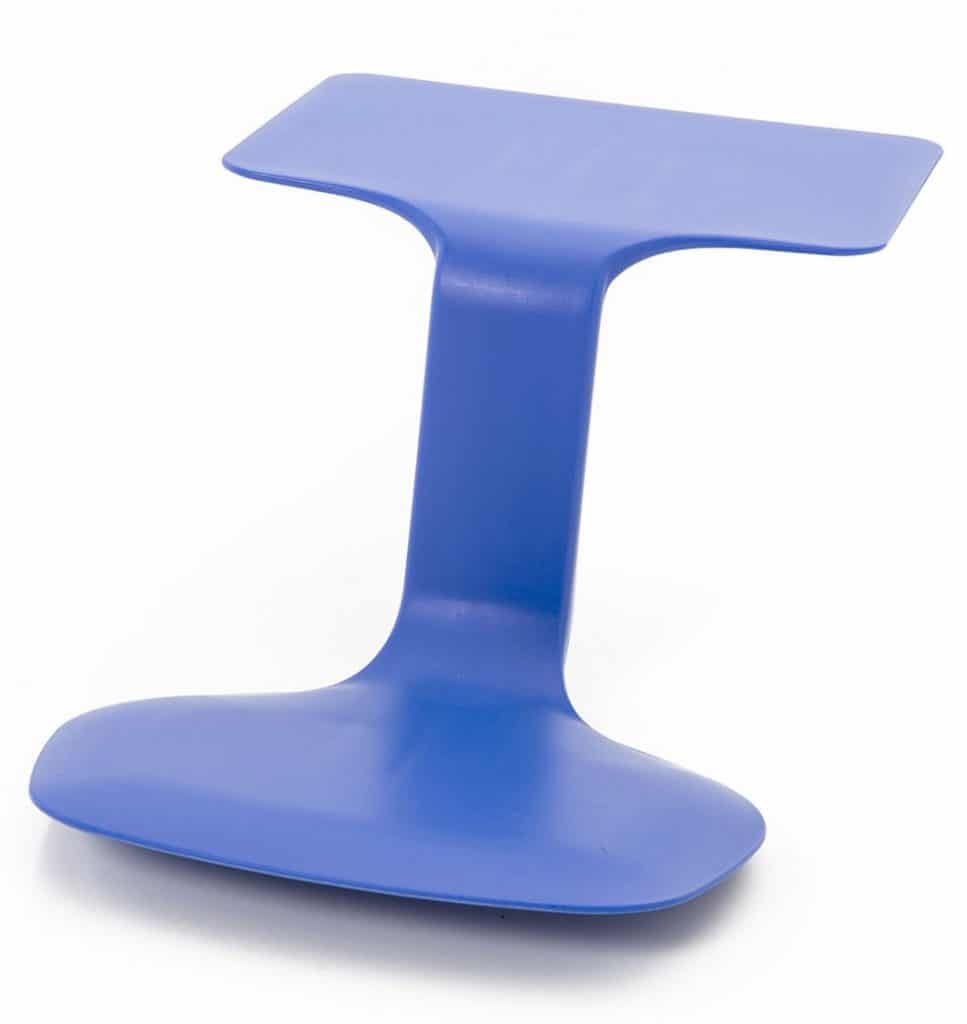 I mean I had a little bit of a budget but they're $29.95 and I just got as many as I could afford. It may not be for the whole class, but at least we can share and start there and I can keep adding each year. So this is going to be kind of hard to describe on a podcast. You're going to have to go to the website and check it out but basically it's, it's a one piece plastic item that the students sit on and it keeps the desk in place and it's very sturdy and then they can set their laptop, their notebook, their papers, their handouts, whatever they're doing to write on. One of the concerns I had was that they're not going to be big enough for my high school students. Obviously I have Freshmen through Senior, you know, I have all heights and sizes and you know, it's some big kids in there and I wasn't sure they were going to fit in it, but to my surprise and I was pleasantly surprised that all my students comfortably in it and they really, really liked them.
They're super sturdy. You can stack them really easily in your storage room. They come in four different colors. I chose black because I thought it would hide the, you know, pen markings or pencil markings or dirt better. Um, there, I think I already told you there are 29 95 a piece and I bought a class set that I just stack up, keep in my storage room and whenever we have to do some writing work, the students know, they just go in, grab it, sit down on the gym floor and they have a desk right there. You could also set it on a chair and then the chair becomes a sit down desk as well. So anyway, I don't get any profit from this, but I do love it. My students love it and it's something I'm really excited to use this upcoming school year. Again, the name of the item is called the Surf Floor Desk and you can find it on the bottom right corner of the Gopher website under brands of Gopher and it's called Moving Minds. Thanks so much for listening, and I hope everybody has a great school year. Take care.