What is Adventure Programming?
Great question! Glad you asked…or are at least willing to investigate it a little bit further.  Adventure Programming is a cutting-edge form of experiential learning that can be infused into any Wellness, Physical Education, or Health (yes, AP can definitely be utilized in the classroom) curriculum without a ton of time or money. Of course, you will need some time to familiarize yourself with this style of intentional challenging and sequential teaching; but as a PE or Wellness teacher, it will come to you very quickly and naturally.  The wonderful end result will be that EVERYONE in your classes will have fun and benefit on multiple educational levels.  Adventure Programming fosters evident growth in students' self-esteem, cooperation, collaboration, critical thinking, problem-solving, self confidence, trust, activity levels, creativity and enjoyment.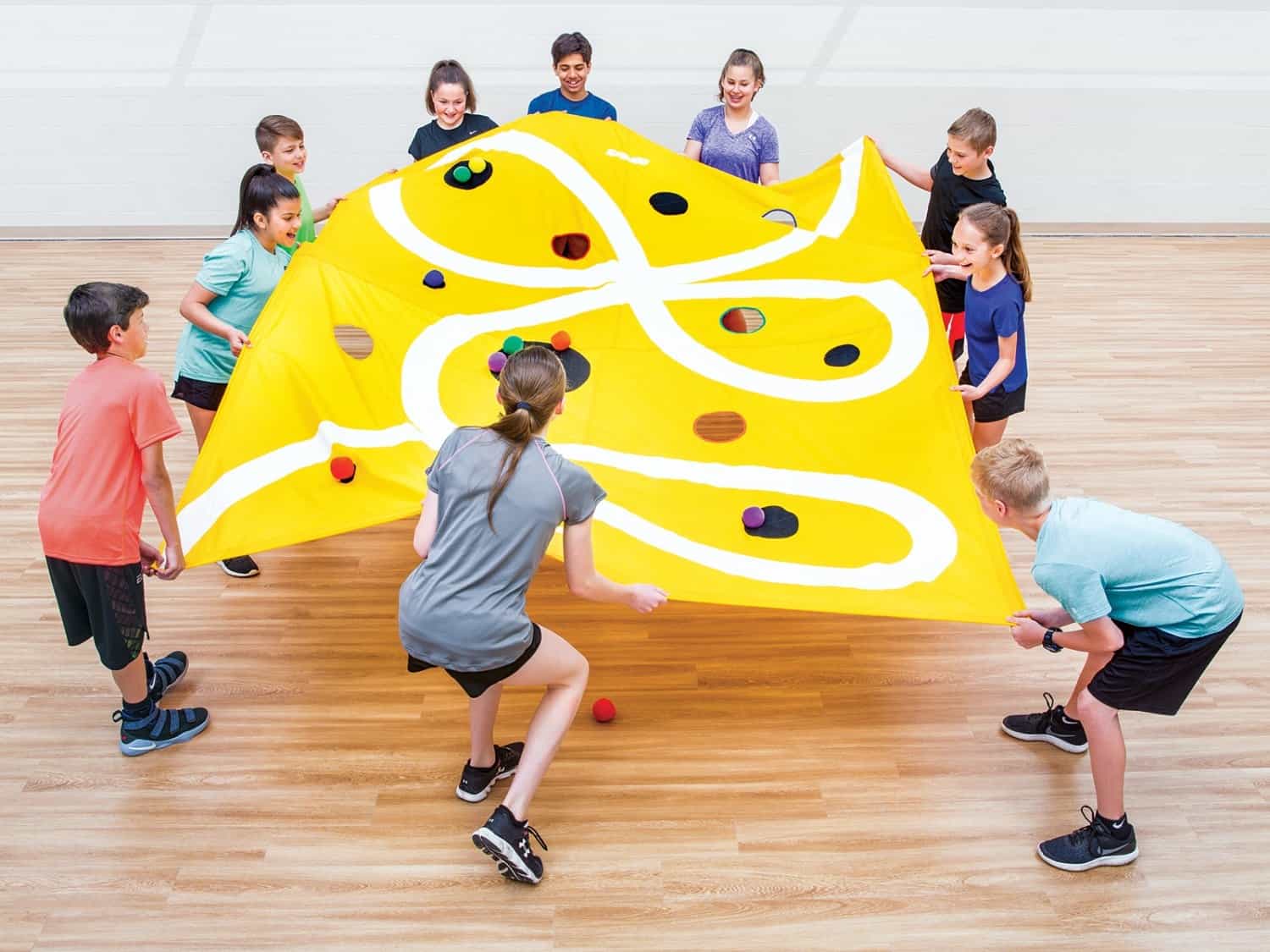 Adventure Programming is About Cooperation and Problem Solving
When we hear the term "adventure" in the education or camp world, we usually conjure up images of high ropes, harnesses, rock climbing, or a multitude of other non-traditional, often daunting, pursuits. Adventure Programming is in fact a series of cooperative, physical challenges and activities that are designed to build and improve cooperation, communication, respect, critical thinking, and teamwork amongst students.  Fitness and activity may certainly be included, and are usually sprinkled throughout the planned challenges while moving students through the activities and progressions.  It is about direct, active learning experiences that focus on finding and solving problems through movement challenges. High element adventure ropes courses are not necessary (but certainly are challenging and fun if they can be afforded) to begin or host an adventure unit or program within your own school curriculum. In fact, any successful and meaningful adventure program should begin with the "ground games" that are planned by the instructor to be collaborative, mostly non-competitive, active, challenging, and very, very fun.
Constantly Evolving Programming
In a nutshell, Adventure Programming consists of planned, non-traditional games; warm-ups; trust exercises; group problem-solving activities; and group and/or team challenges.  All of these activities will evolve and progress as the instructor moves the class through these planned progressions. Students learn to work cooperatively and challenge themselves safely amongst the class/group in a supportive and encouraging environment.  The foundation for experiential learning of this nature is that "adventure" (trusting the process and not always knowing the path to the intended outcome) coupled with cooperative techniques will spark the optimal learning environment, which truly is "fun learning by doing."  This is a terrific recipe for enjoyment and learning in a powerful Physical Education or Wellness class!
What are your thoughts on implementing Adventure Programming in your professional educational world, recreational realm, or athletic team?  Have you tried it already?  Are you thinking about implementing Adventure Programming?  What has your experience been thus far?  Please let us know your thoughts or questions. Let's learn together!