These days, there is an app for everything you need. We gathered the best free physical education apps for teachers to take your teaching to the next level! Check out our recommendations below and comment at the bottom if there are any we may have missed. Challenge yourself to learn new technology and incorporate these apps into your teaching!
1. Swork-It Kids: (iOS)(Android)
This is a great free physical education app that introduces kids to strength, agility, flexibility, and balance exercises. Easily customize activities and the length of your workout. This app shows kids demonstrating activities with proper technique, making it easy for your students to learn and follow along. Minimize instruction time and get your students moving right away with this training app!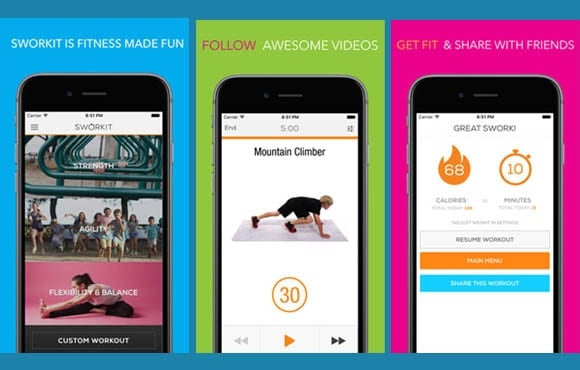 2. Sweat Deck: (iOS)
Sweat Deck is a user-friendly app that includes built-in-exercises to teach your students healthy habits. This free app is flexible, allowing you to choose the number of cards in a deck. These easy-to-learn exercises will have your students working on numerous muscle groups. Teach your students early about the importance of physical activity with this fun elementary physical education app!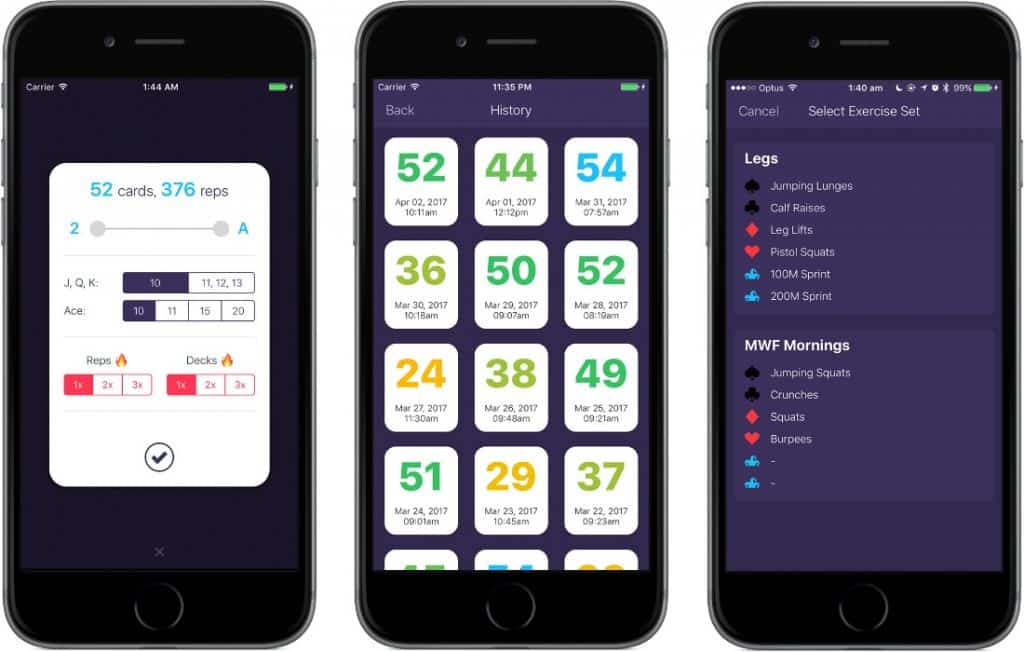 3. J & J Official 7 Minute Workout: (iOS)(Android)
Based on scientific research, this is one of the best apps for physical education classes. This 7-minute, non-stop, high-intensity workout will get your students' hearts pumping. Each exercise is 30 seconds long, requires no gym equipment, and includes a video demonstration of each exercise. Customize your student's workout by choosing the number of circuits, rest periods, and the level of difficulty desired. Optimize your students' gym class time with this free and informative app!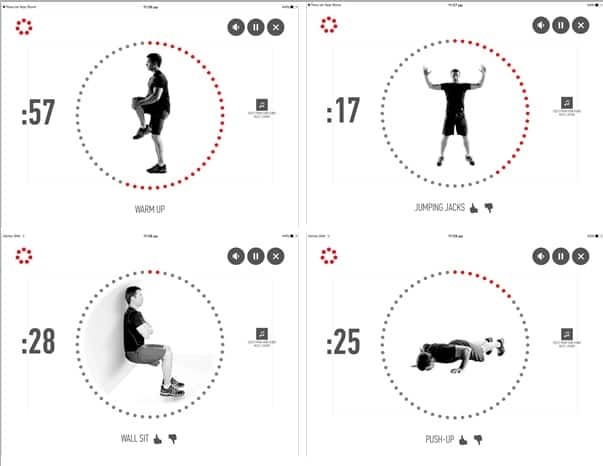 4. GoNoodle Kids: (iOS)(Android)
GoNoodle Kids is a free app focusing on kid's yoga, dancing, and mind activities. GoNoodle Kids is one of the best apps for physical education teachers, as it allows your kids to be creative, active, and to express themselves. Your students will sing, think, and move along with animated figures, making physical activity fun and exciting. Get your students' minds and bodies moving with this physical education app!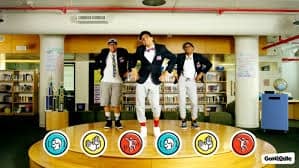 5. 7-Minute Workout for Kids: (iOS)
With this 7-minute workout app, your students will be able to improve their endurance, strength, and flexibility. This free elementary physical education app includes 12 straightforward exercises that will get your students active starting at an early age. Each exercise will have a video demonstration, allowing your students to develop and practice good technique. Lead your students on the right path to an active and healthy lifestyle with this app!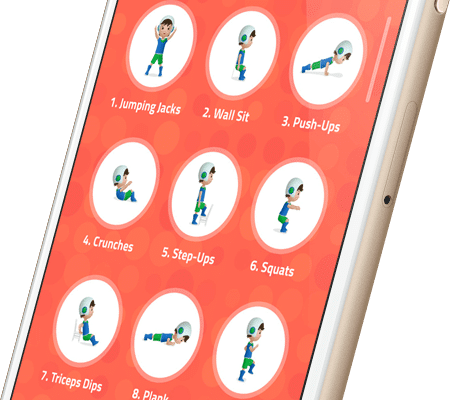 Down Dog is a unique yoga app that combines strength, balance, and flexibility exercises all into one app. With clear audio instruction and randomized workouts, your students will stay focused and excited. This customizable health and physical education app provides quick and full workouts, allowing you to choose what works best with your schedule. Get your students physically active and relaxed with this free app!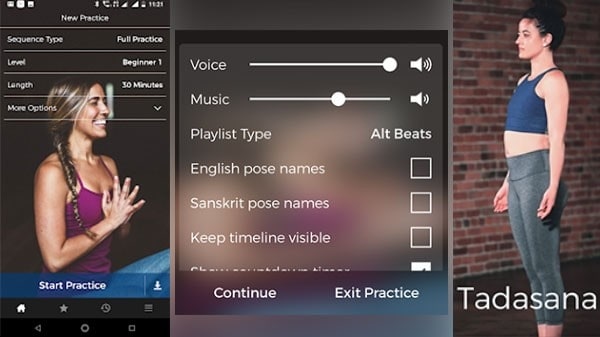 7. Skipping Skills: (iOS)
This free jump roping app is a great option for P.E. activities. World class jump ropers explain and demonstrate each skill, so students can easily understand how to perform it. With 6 skill levels, your students will be able to practice and master numerous skills. They will use their creativity and have a blast while doing one of the best workouts possible. Get your students excited about working out with this physical education app!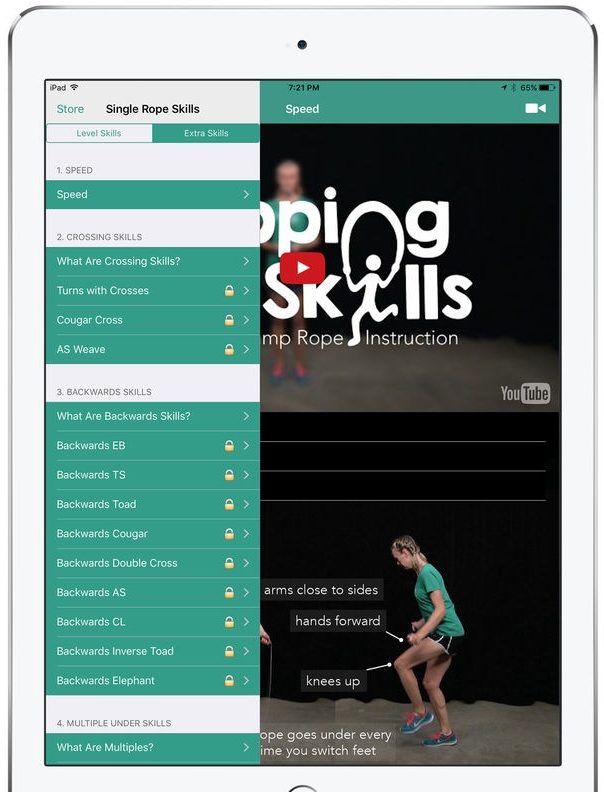 8. Daily Workouts: (iOS)(Android)
Daily Workouts app is a valuable tool for helping your students develop proper technique. With over 95 exercises, your students will be able to work on several muscle groups. You can choose Pilates, stretching, ball, or kettlebell workouts for your students. Students can easily follow along with video demonstrations for each exercise. Help your students get their daily physical activity in and keep heart rates up with this free app!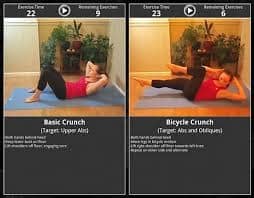 9. Random Workout Builder: (iOS)
This is a wonderful physical education app specifically designed for older and more experienced students. Cardio, bodyweight, free weight, and machine workouts are incorporated in this app, which will increase your students' strength and fitness. Based on your interests, Random Workout Builder will quickly create a workout for you and includes many video demonstrations. Take your students' fitness to the next level with this app!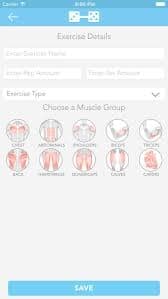 10. Interval Timer – HIIT Workouts: (iOS)(Android)
Interval Timer app, designed specifically for high intensity workouts, is one of the best apps for physical education teachers. Easily adjust rest lengths, and choose between low and high interval cycles on this app. Simply set up multiple timers for your students' workouts, and let the app keep track of time for you. Spend less time worrying about your stop watch and more time watching your students' technique with this efficient physical education app!