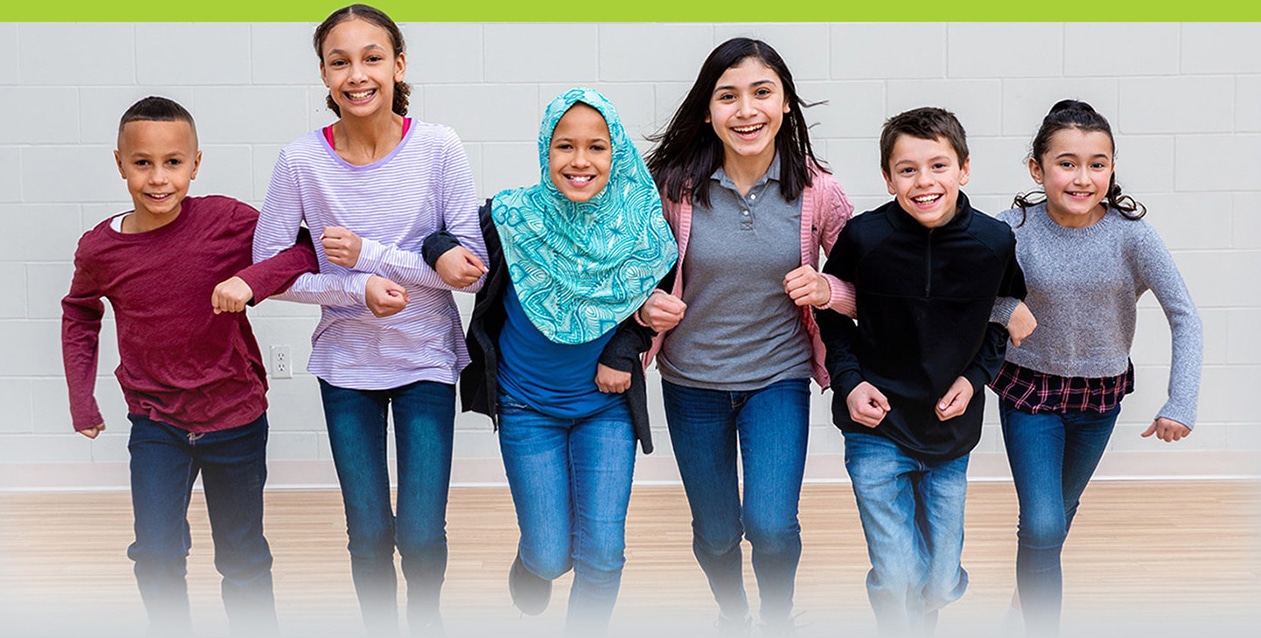 [0:02] Health. moves. minds. How did we fit fundraising into a program that emphasizes social-emotional learning?
[0:29] Hi, everyone. Thanks for hanging out with me for a few minutes today and thanks for inviting me to the podcast. My name is Krystal Forsyth. I'm a physical education teacher at the French Road Elementary School in Brighton, New York. I've been a teacher for 15 years, half of which has been at the Brighton School District.
[0:46] During the 2019-2020 school year, we were happy to bring SHAPE America's health. moves. minds. program to our community. We're very fortunate to be in a community that thrives on philanthropy and values teaching about its merits to the students. Our administration welcomed the innovations that health. moves. minds. offered, as I did because it hit on two vital aspects that are near and dear to our district mission.
[1:10] We truly appreciate health. moves. minds. because it offers educational support for social-emotional learning as we're always striving to make this part of all areas of our district-wide curriculum. It was a seamless transfer to bring in the educational resources and add them to our daily PE lessons.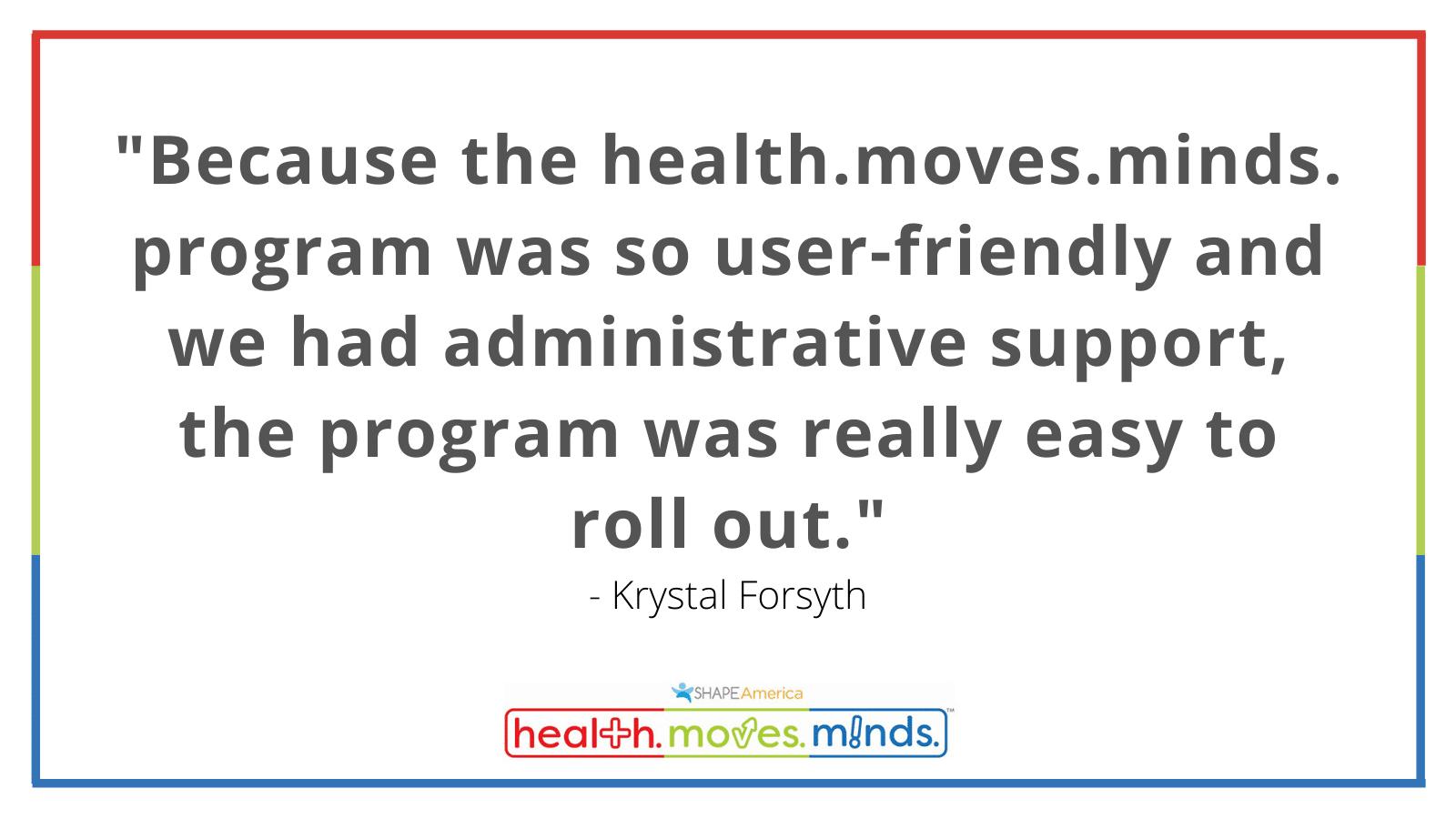 [1:26] Minimal work from us added a new level of emotional and relational awareness. I loved how we could easily know more about our students and how they were feeling and our connections grew stronger as a result of these simple additions to our curriculum.
[1:40] Equally, we were all impressed to be invited to a program that allowed fundraising efforts to stay right in our community. When we introduced to this concept to our administration, they were instantly sold. Nothing builds a community better than the community itself. For our first year, our administration chose to support the local Food Link Backpack program, which allows students in need to have food over the weekend or during long school breaks where they otherwise wouldn't have enough.
[2:09] Because the health. moves. minds. program was so user-friendly and we had administrative support, the program was really easy to roll out. With the help of SHAPE America, we created a kickoff assembly to introduce the program to the faculty, staff and students.
[2:25] The fundraising aspect was simple and we never really had to push the kids to raise money. Our day-to-day tasks were simple is asking the kids that chose to participate in the fundraising aspect if they needed anything, did they have any questions? How is online fundraising going? Or maybe if they wanted to share something they were proud of during their fundraising efforts.
[2:45] The kids love knowing that their efforts were supporting a local program. Before the COVID-19 pandemic overtook certain aspects of social interaction, our school used to volunteer at food link on weekends and vacation weeks. They could donate their time, which we know is a valuable resource. It's plain to see a program like health. moves. minds. creates long lasting memories, and it teaches about all aspects of giving to charity. Give what you can, when you can. Thank you.
[3:13] That wraps up today's episode. Thank you Krystal for joining us. In addition to SEL lesson plans and resources for spreading kindness and empowering students, health. moves. minds. also has two flexible fundraising options for HPE programs. Option one is to grow your program. 50% of all funds raised will go back to your program in the form of a Gopher gift card. Plus Gopher will match an additional 10%. In this podcast, Krystal highlighted the second option, which is to support your school and local community. 25% of all funds raised will support your program, and an additional 25% will go to support a local charity of your choice. The remaining funds are used to support the program, SHAPE America State Affiliates, and the SHAPE America National Association. Sign your school up today by visiting healthmovesminds.org.