Many Physical Educators (K-12) have been using randomizer videos to increase engagement and provide a little more fun to remote learning sessions. The video below walks you through how to create a custom randomizer video for your students.
Video Summary:
Step 1: Create Randomizer Cards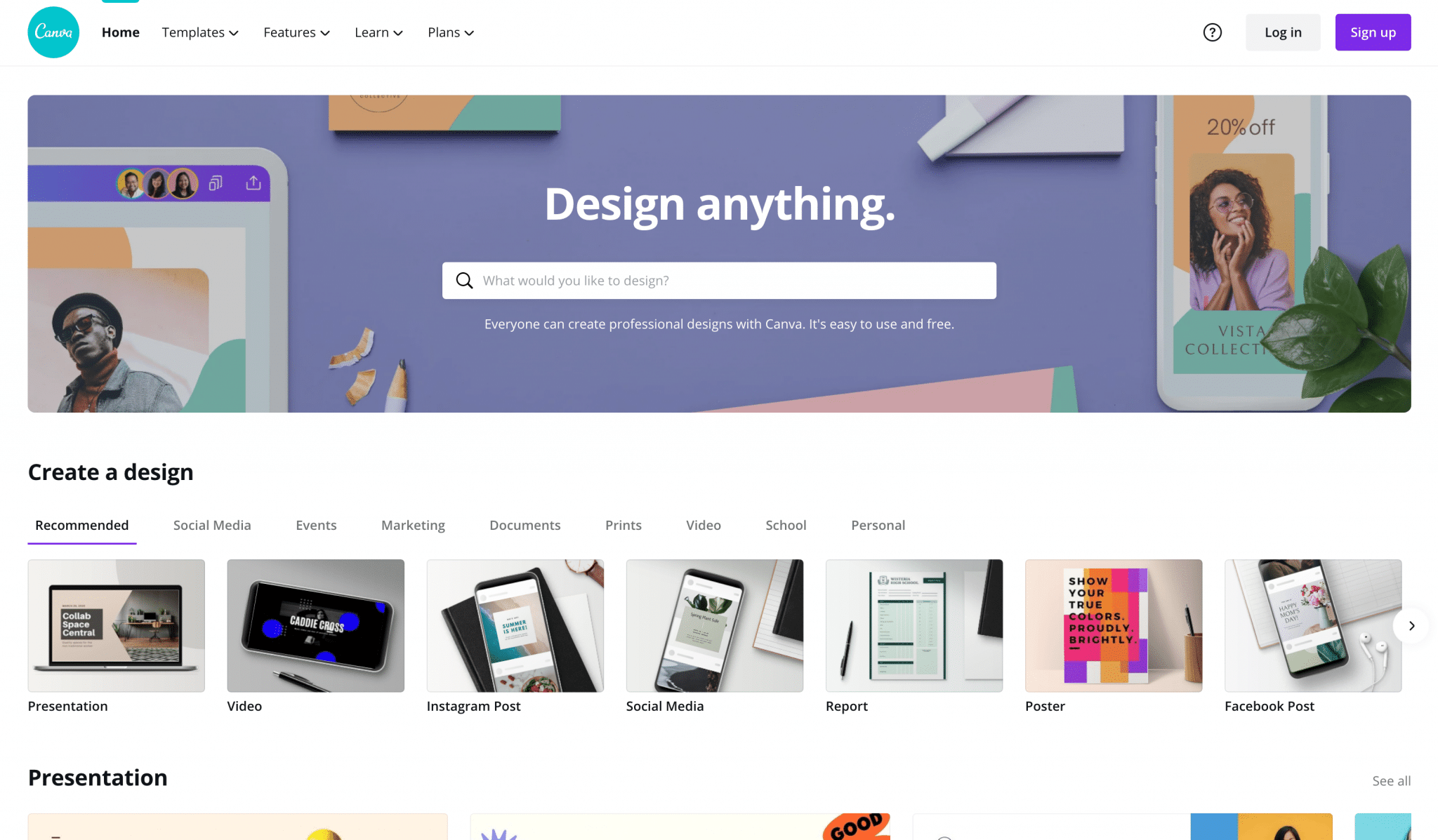 You can create free randomizer activity cards using online tools such as Canva or Google Slides. Many Physical Educators have gotten creative by building randomizer cards for cardio exercises, muscular strength exercises, colors, numbers (dice), coins, locomotor movements, or locations in a house. The possibilities are endless! Once you are done creating your slides, simply export them as jpeg images onto your computer.
Step 2: Build your Image Slideshow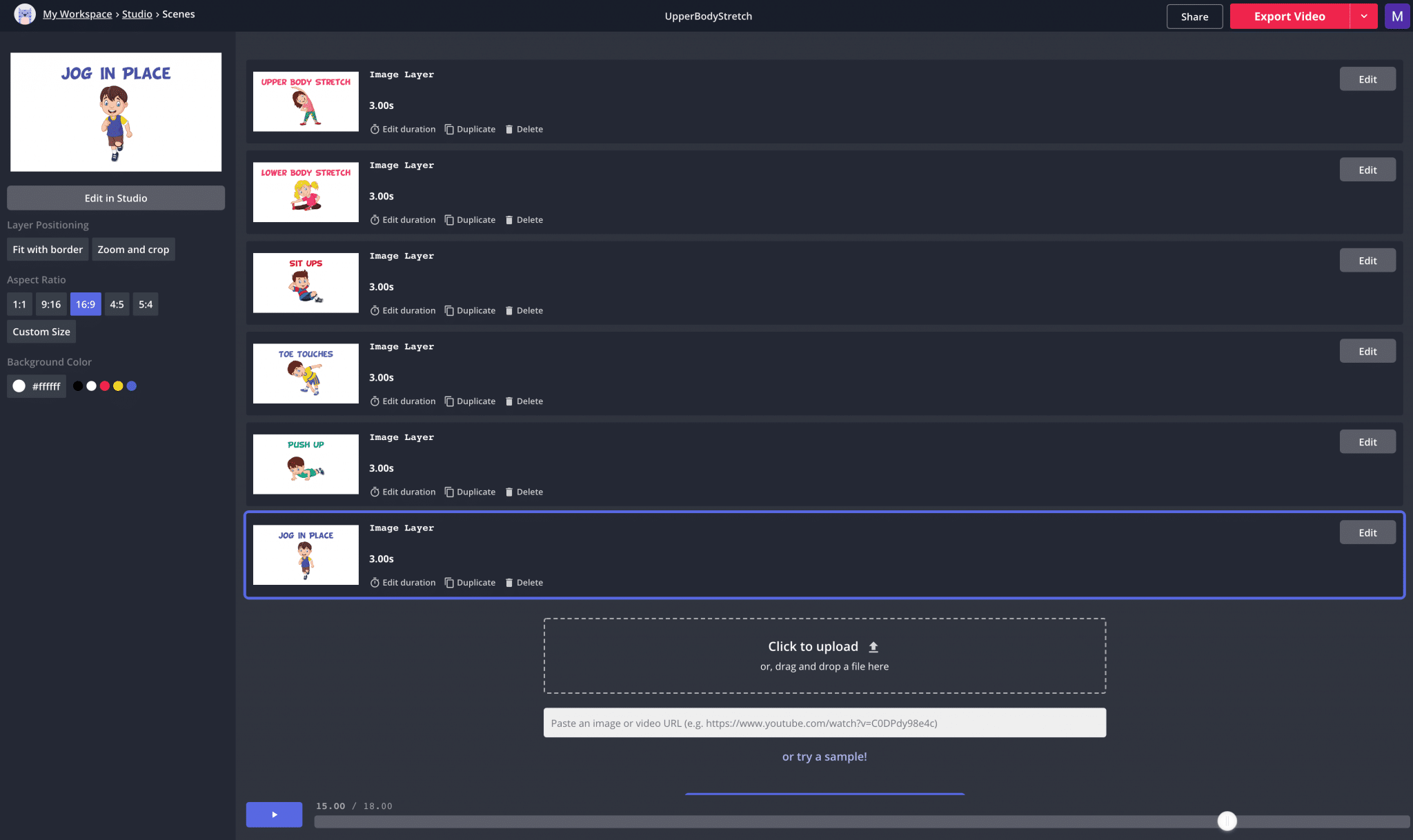 Using the free online tool, Kapwing, you can create an image slideshow and export it as a video. Click on Tools > Photo Montage. Add your photos and change the duration to .1 seconds.
Play your slideshow back to make sure it's exactly what you want. This will export a very short video without a loop.
Export video by clicking on the red button on the top right of your screen.
Step 3: Loop Video to Preferred Length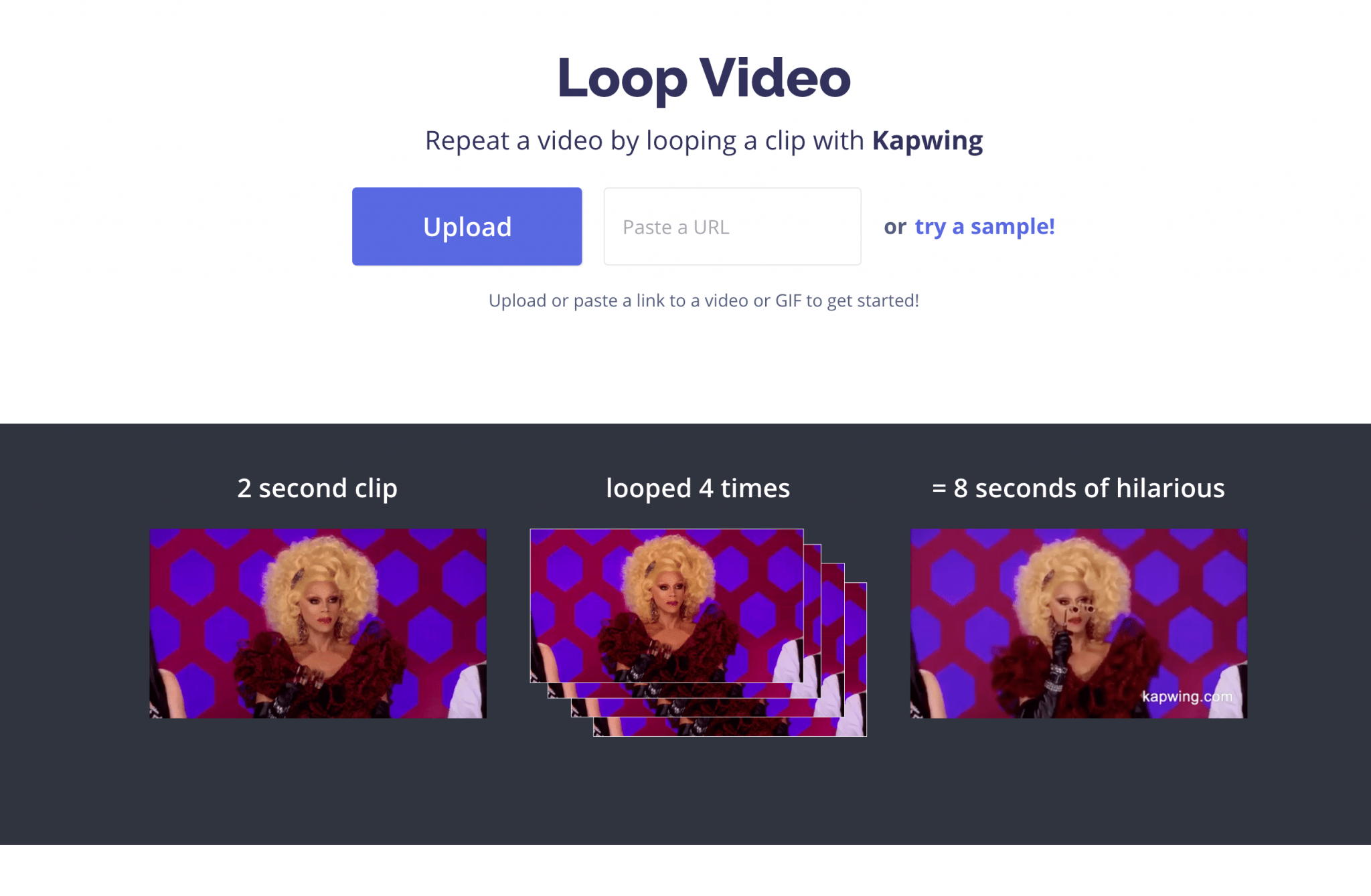 Now that you have your video, you need to loop it so it so your activity cards repeat themselves. Kapwing also includes a tool to loop your video! Click on "Tools" in the menu and then scroll down to "Loop Video". Upload your video and select Loop "10x". This will loop your video ten times.
Download your video.
Upload your video and loop it one more time to make your video even longer. Once again, select "10x". This will loop your video so it's over 1 minute long. Continue to download and loop your video until you have reached your desired timeframe.
Download your final video.
Step 4: Share your Video
After you have your final video, you can upload it on YouTube, Google Classroom, Google slides, or play it while sharing your screen during PE.
Here are some creative examples of randomizer videos: