High Intensity Interval Training (HI2T) is the ultimate cutting-edge workout to challenge both the hardcore athlete and novice exerciser.  This high intensity interval-training format takes concepts from a "CrossFit" or "P90X" routine and incorporates them into a physical education class setting.  When used within a periodized training plan, HI2T is both an effective and efficient method for developing athlete's physical abilities.  HI2T is also the most effective workout to simultaneously burn body fat, improve cardiovascular/muscular fitness, and increase metabolic rate.  Moreover, the versatility of HI2T makes it easy to manage large training groups or class sizes especially when time and space is limited.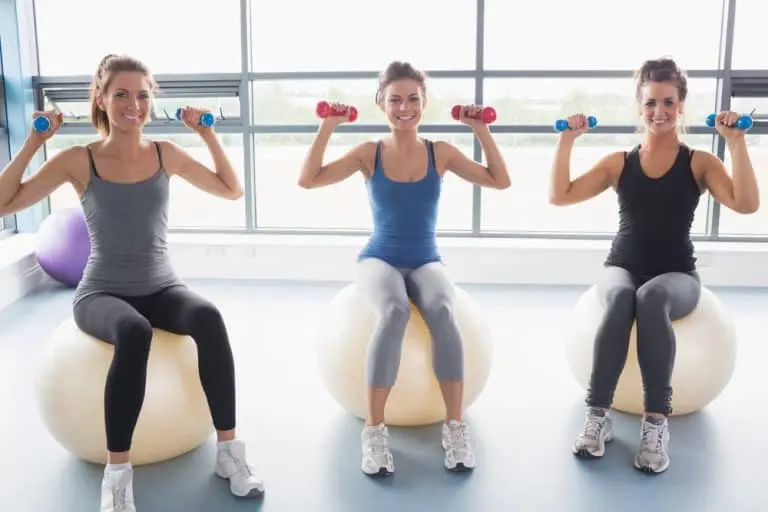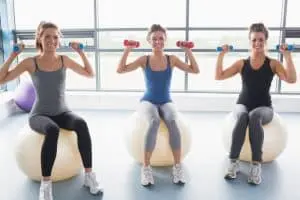 FORMAT
Students may work with a partner or by themselves
For larger classes partners/stations works best
The lesson is called the "300 Workout"
The workout = 300 reps w/ 10-30 reps per set
The sets should take approx. 45-60 sec. to complete
4-8 exercises are included in each workout
The entire workout should take approx. 30-45 min. (not including the warm up)
RULES
The reps should be executed at a fast speed (explosive)
The students must finish all of the reps of one exercise before going on to the next exercise
There should be minimal rest intervals
The goal should be to move from one exercise to the next as fast as possible
Allow a 1-2 min. rest interval after completing the entire sequence each time
If working with partners, eliminate the rest intervals
The entire workout should take approx. 30-45 min.
THE BENEFITS
PHYSIOLOGICAL GOALS
Train fast twitch muscle fibers (recruitment/hypertrophy) (fast oxidative fibers)
Improve capacity of phosphagen & glycolytic energy systems
Increase tolerance of lactic acid (lactate threshold/removal from muscle)
Improve function of cardio-respiratory system
Increase metabolic rate (BMR/post-workout)
IMPACT ON PHYSIOLOGICAL VARIABLES
Muscle strength
Muscle power
Speed endurance
Muscular endurance
Mobility
Cardiovascular fitness
Muscle hypertrophy
Loss of fat weight
Metabolic rate
PHYSIOLOGICAL ADVANTAGES
Simultaneous improvement of multiple fitness variables
Shorter workout, faster (and better) results
Greater calorie expenditure during workout
Increased post-workout metabolic rate
Promotes loss of body fat
LOGISTICAL ADVANTAGES
Simple movements/exercises
Reduced teaching time
Reduced injuries
Adapt to skill/fitness levels
Variety in workouts
Flexible design of workouts
Accommodate large groups
Minial space requirements
Minimal equipment requirements
300 Workout
Excercise
Equipment
Reps

Swinging Dumbbell Lunge

12 or 15 lb Dumbbell
20 (10 Each Leg)

Hindu Push-Ups

—

10

Wall Squats

 Med. Ball
20

Romanian Dead Lifts (RDL)

Olympic Bar
10

Weight Plate Series
Standing Rows
Military Press
Biceps Curls
Tricepts Extension

 25 lb (or up)
Weight Plate
40
(10 Each Exercise)
Pilates 50
—
—
Superman 50
—
—
Total Reps (1 Set)
100
x 3
300 Reps Total