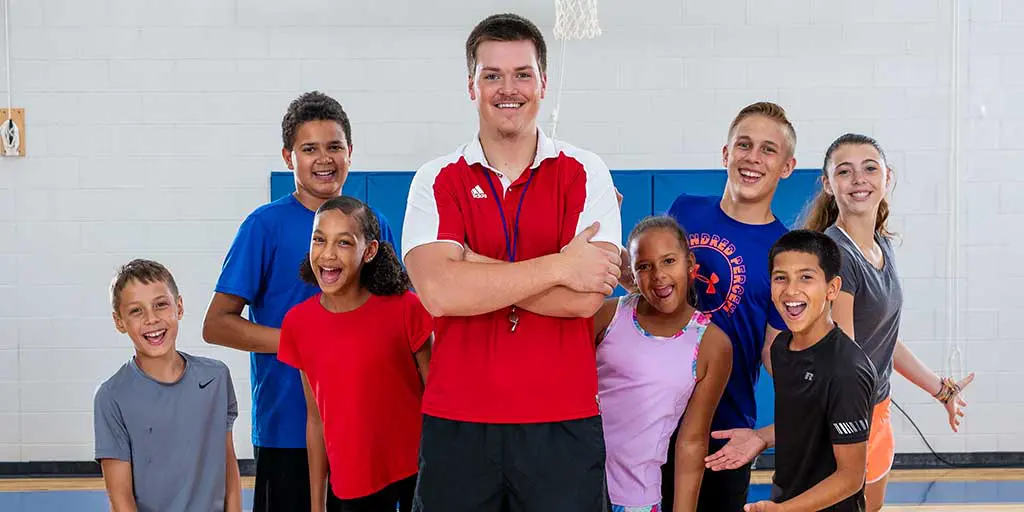 [0:02] Throughout my career I've often wondered, is what I'm doing and what I'm teaching really making a difference?
[0:28] During this past year, I've had to teach in just about every teaching style there is. I've had to teach all remote, asynchronous, synchronous, hybrid, all in person, and one thing this pandemic has taught me is that there is absolutely no substitute for in-person teaching. I will never again doubt how essential our role is as PE teachers.
[0:50] Although I felt pretty good about teaching students remotely, what I really found lack the most was human contact. Looking into someone's eyes, them looking back at you, smiling even behind a mask, them smiling back at me, a wave in the hallway, or merely feeling the presence of the teacher is what connects people.
[1:11] There was truly a disconnect with teaching students through the computer or behind a screen. Now add equipment, music, fun lessons without worrying about COVID, what would I do to have that energy back again? I have to admit I took all of that for granted. I do however want to make one thing clear. Some students and teachers have found they actually do better with the remote model and that has been a huge silver lining and an eye-opener for me moving forward, but what I'm talking about is the energy a classroom with a teacher and students brings. I personally feel both models have benefit, but the majority of the students and teachers that I've talked to during this entire year dealing with COVID is most students and most teachers prefer the in-person model.
[2:00] I have to admit I'm one of those people I missed the live interactions, good and bad. I'd love to have to use my management strategies again because then I'd know kids were back to being kids, and I can go back to being an important factor in making a difference in our young people's lives. Making them good people. That's what I love about teaching and regardless of physical education, a teacher as a teacher. Let's face it, it is very hard to do this from the other side of a screen.
[2:32] So never doubt how important our role is and how we can make a real impact in the classroom.
[2:38] Our job is to:#1 Get students active. #2 Get them to have success. So they will find enjoyment and continue to do this throughout their lives. In order to accomplish this, we need to have our energy back. We need to engage our students face to face with laughter, eye contact, expressions, observations, voice inflections, movement, modeling, proximity, all the wonderful things we've been doing our whole career that we were taught to do that is in us to get students to succeed.
[3:08] We have done a fantastic job teaching from home, teaching students from home, and there are some benefits to that. We've focused on social-emotional learning, we focused on getting them to hang in there. We've taught them life lessons about never giving up and finding the best out of a kind of a hard situation, but I for one am really looking forward to getting back into the classroom, back into the gym and finding that energy through equipment and laughter again.
[3:41] So if you're like me, we're looking for the light at the end of the tunnel here. Thanks for being teachers and thanks for all that you guys have done during this past year. Hang in there, there is light at the end of the tunnel and we will all find that energy again and never doubt that we do make a difference. What we do makes impact. Thanks again. Take care.