Students Acting Bored?
How I started a choice-based fitness curriculum to empower students, increase participation and improve my use of differentiation strategies.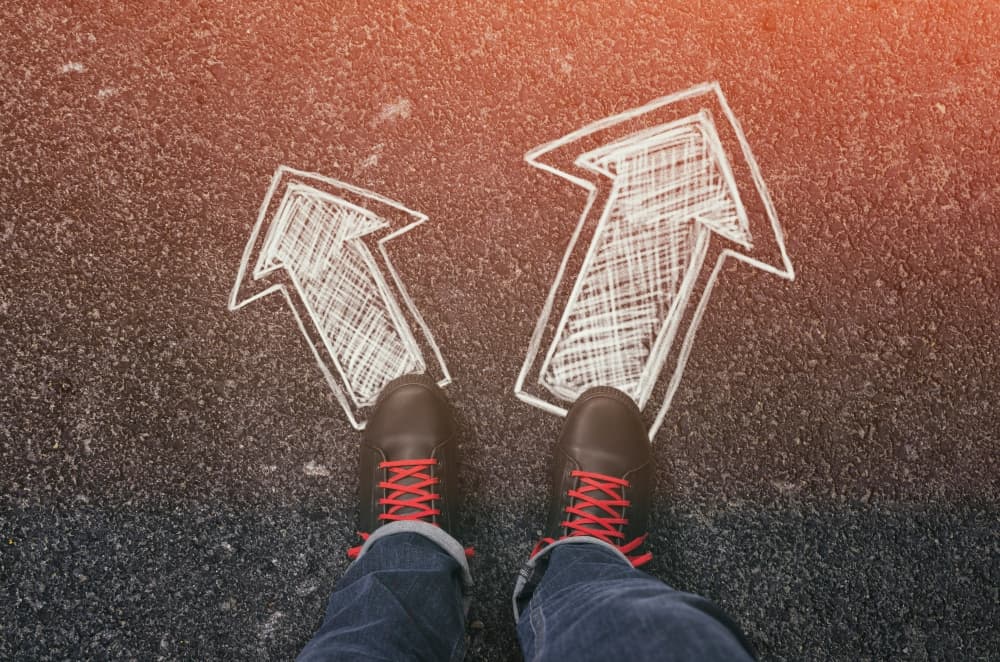 Early in my career I inherited a traditional PE program and began working to transition into one that incorporated lifetime fitness concepts and activities. My students agreed they should be learning how to lead a healthy lifestyle yet their least favorite activities were those that provide the knowledge and skills to help them do so (functional fitness, etc.). This inconsistency in perceptions coupled with my need for curriculum reform helped reinforce the reasoning behind my Master's Degree research – a pivotal turning point in my career. I was able to incorporate various choice-based strategies and differentiation techniques within a new fitness curriculum. The results improved my program significantly.
Overall, incorporating choice should be a student-centered learning process that is active, engaging, and goal-directed. It should foster responsibility, promote decision-making and provide students with a sense of ownership. Incorporating choice also holds students accountable for their learning and ability to stay on task in an active setting.
Programming-based Choice Strategies
1. Warm-ups: Providing instant activities with choice or a leveled progression helps students feel empowered and 'hooks them' for the rest of the lesson as they feel ownership of their learning. This also allows the teacher to work more one-on-one with specific students in need.
2. Sign-ups: After introducing several activities, provide choices within the same space (flag football, Ultimate Frisbee, disc golf, walking, or yard games), or have students choose an activity within the same learning category (ex: Ultimate or Flag Football for invasion games). My students are on a weekly rotation. At the end of a three-week cycle they sign up for their favorite choice allowing them to be able to work with students from other classes and specialize in a preferred choice from the recent learning cycle.
3. Level of Competition: When students choose their level of competition for game play they experience more success, which sustains their interest and enjoyment. A 'Competition League' is for those who prefer to keep score, play through brackets, and have a higher interest in the activity (notice how I did not say higher skill level). A 'Recreation League' runs through a round robin format and for those who do not wish to focus on a win/loss rather more skill development in a less-competitive yet still engaging atmosphere. Sportsmanship is a priority for each league. This is a nice strategy to incorporate especially in net games (Badminton, Pickleball, Tennis).
Product-based Choice Strategies (Differentiation)
1. Bingo or Tic-Tac-Toe: I modify game handouts so students can make self-directed fitness choices and learn content simultaneously. Offering two choices within a box (average and advanced) allows students to choose an activity that fits their ability level. Use the handout multiple times to eventually complete both levels and then have students compare and contrast their experiences.
2. Workout Logs and Fitness Plans: Once students learn fundamental fitness concepts and exercises they log their workouts on a choice-based log that offers a variety of exercises by each muscle group Students also create personal workouts they can try in class or at home. Or I've designed a "Webquest" walking students through creating a fitness plan.
3. Station Choices: Stations and circuits become boring if not spiced up with variety and choice. Give two options or "challenges" when practicing skill work in stations. Incorporate technology, use Plickers 0r QR code readers so students can scan a choice to see their choice and then complete. Have students design station choices to empower them and take ownership of the learning process.
As always, activities should be purposeful, realistic and fun. Hold students accountable for their learning by setting an Activity Time, MVPA, or Step Count goal with pedometers. My students use Gopher FITstep™ Pro Uploadable Pedometers daily which makes it easy to assess their performance.
There is no "one-way" in our classroom. Providing more choice and incorporating differentiated instructional strategies helps empower students and increase participation.
Increasing Student PE Participation Webinar
If you find yourself wanting more be sure to check out my webinar on Increasing Student PE Participation and Enjoyment through Choice-Based Action. It will have in-depth specifics on these ideas plus much more ideas for viewers.
Join in the community and continue the conversation. What is one of your favorite ways to incorporate choice or use differentiation? Leave your comment or question below.