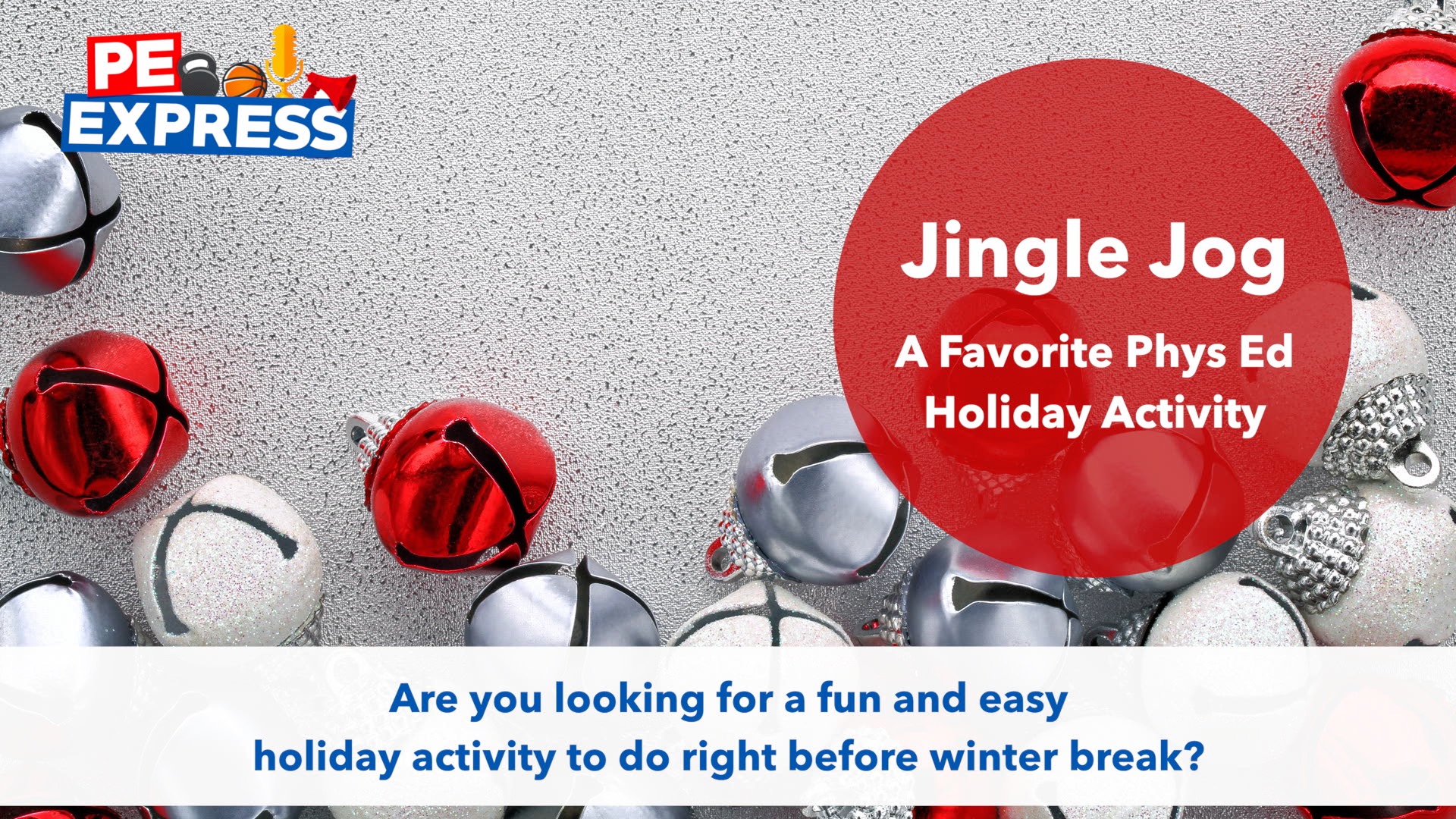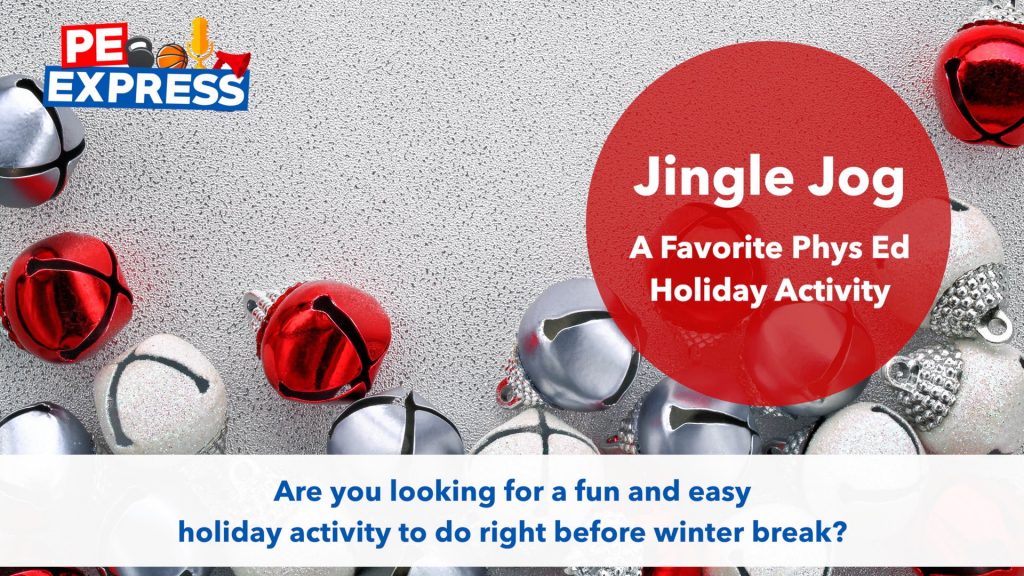 Episode Transcript:
The holiday season is upon us. Are you looking for a fun and easy holiday activity to do right before winter break?
A super easy and fun holiday activity
The jingle jog is one of mine and my students' favorite holiday activity to do. In fact, this year will be our 26th annual jingle jog. And not only is it fun, it's super easy to do and that's the best part. The preparation for this is really easy. All you need to do is pass out four jumbo sized jingle bells to have the students place on their tennis shoes. What I do is I use two big bells per shoe and the bells nicely thread right through their laces. After all the students put the jingle bells on their shoes, we do a super fun warmup in the gym just to kind of loosen up and let them have fun listening to the jingle jingle sound on their shoes. So what we do is I play jingle bells and let them get in a partners and they do some slides and some grapevines and jog around the gym and they have a lot of fun with this warm up.
Jogging the Halls
Once we've had some fun warming up in the gym, I put the students into two lines, single file lines with me in the front and that's when we leave the gym and we go jogging all through the academic buildings inside, outside, all around where the teachers and students that are sitting in their classrooms, all they'll hear is the sound of the jingle bells on the shoes. So one of the things I have to remind my students though is to, don't laugh, don't yell, don't talk because the idea here is for them to only hear the sound of the bells.
Don't Forget to Send a Memo!
So you're probably wondering about the teachers and if they'll find this disruptive, especially right before finals week because I do teach high school. So what I do is I just send out a memo to all the faculty and staff and let them know that this is our, well this is going to be our 26th annual jingle jog and I give them the date and times that I'm going to be jogging through the academic halls. Their reception is always very well received. They're happy that we do it and if anyone, um, doesn't want to partake in this, they just send me an email and I'll make sure I don't go past their door. Most teachers when they hear the bells going by their door, they'll open up the classroom door and let the students here at even louder. So it's, it's fun for the students to hear the bells. It's fun for my students to jog and be the ones providing the Christmas spirit or the holiday spirit. And it's a lot of fun for the teachers as well. Other places that we go are through the main office, down in the cafeteria, the gyms. Uh, we like to go, we have a preschool, we go down and let the preschoolers hear the jingle bells and I really like to spend some time going by the special ed classroom doors and letting them, uh, partake in the holiday spirit as well.
Jingle Jog Logistics
So where do I buy the bells? Um, remember I get the big jumbo size jingle bells and I always get them after the holiday sale. I'm probably the second or third day after Christmas I'll go and I can get them 70% off or so. And they're really inexpensive and cheap and I just buy, you know, a few at a time, maybe, maybe a half a dozen or so. We do lose some each year along the way on our little holiday trot. And um, but you know, they're so inexpensive that it's easy to replace. Um, the last thing that I wanted to say is I let the kids have fun with this too, and I let them dress up so they can wear, other than their tennis shoes, they can wear anything they want holiday spirit. The kids really get into this. They were fun headbands and antlers and reindeer noses and red and green and light up costumes. So it's really, really fun. It's super easy to do and it's something that my students and my school looks forward to every year. So I hope you found this useful. Hope you try it out and have some fun and happy holidays to everybody and have a much deserved break. Thanks so much. Bye. Bye.