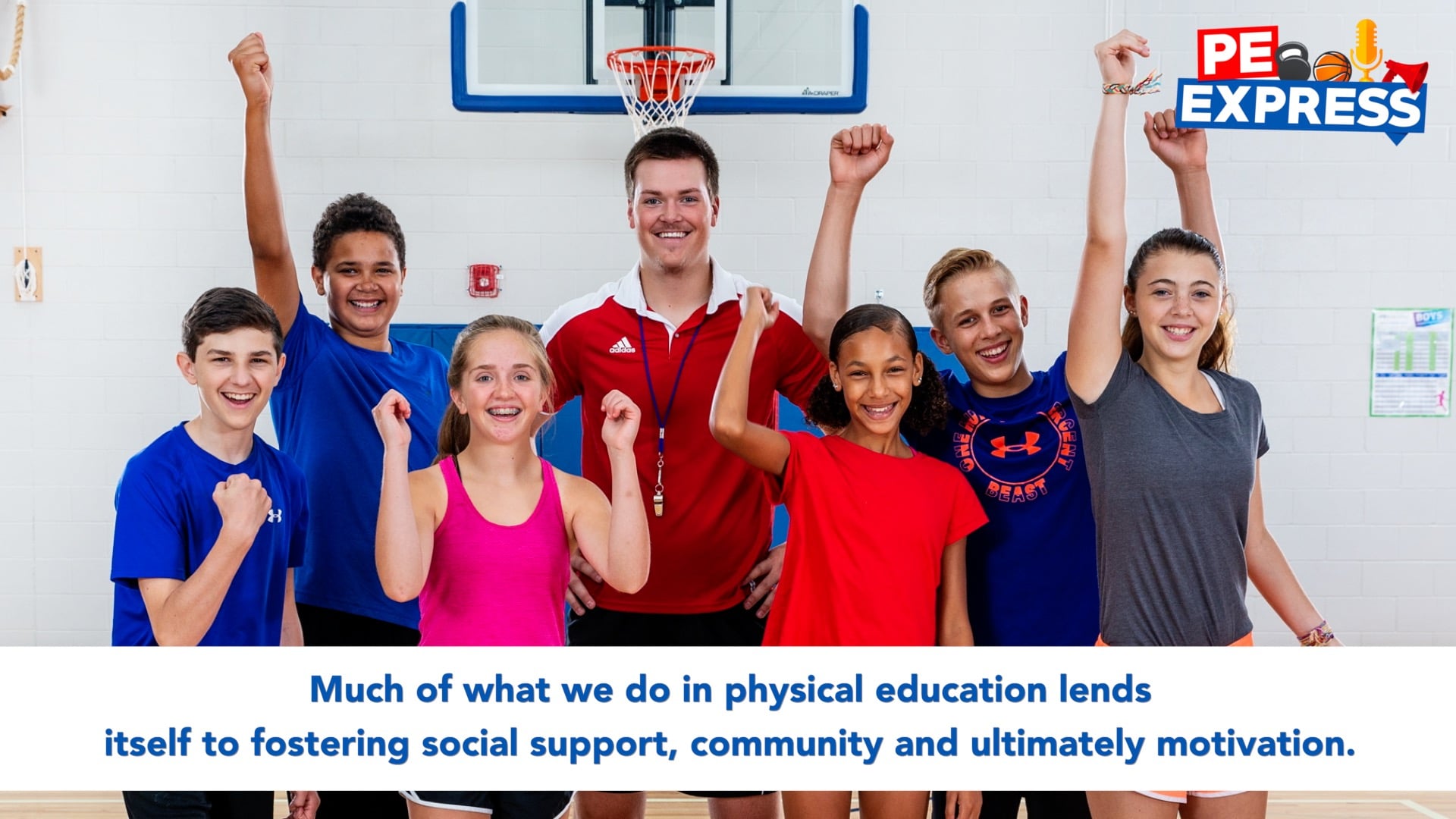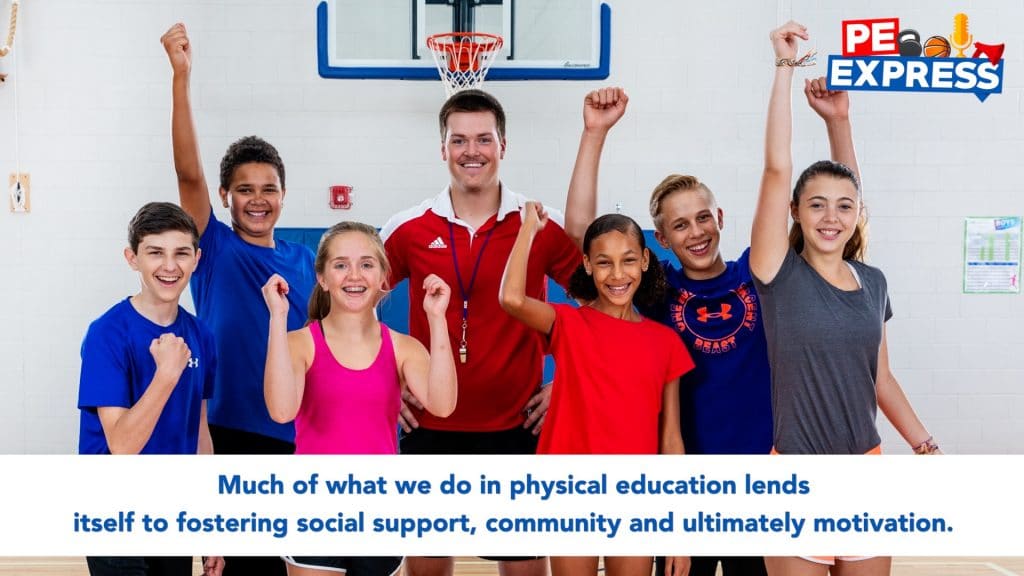 This podcast focuses on strategies to motivate students with social support in physical education. Subscribe to the PE Express podcast for quick tips every week!

[0:03] Much of what we do in physical education lends itself to fostering social support, community and ultimately motivation. Let's take a look how.
How to Motivate Students in PE
[0:28] Motivation within the context of physical education is something that's near and dear to my heart and I think considering how we motivate students is a critical component of our impact on long term physical activity for students. I use the P.R.A.I.S.E. acronym when thinking of motivation and praise stands for Perceived Competence, Relatedness, Autonomy, Individuality, Social Support and Enjoyment and for now, I want to focus on Social Support. Social support is an important part of motivation and it can be fostered during lessons which hopefully carries over outside of the gymnasium. So how do we do this? One way we can do this is to understand the importance of peers and social groups within the context of Physical Education and I don't think we can undersell this enough that peers are extremely important in social groups and being accepted and getting students to work together is extremely important. I think it's important that we create an environment that's safe for all students mentally, socially and physically. And we work through processes and rules and those types of things to make sure that students are receiving that social support.
Involve Family Members
[1:38] Thinking a little bit outside of lessons, anytime you can involve family members, I think it's a great opportunity if you can get family members to come in to volunteer or to help out with the program, I think that's a great time to foster social support.
Incorporate Time to Be Social
[1:52] Anytime you can incorporate social time into your lessons. We do this very often. It's a lot of times in our lessons, but to be cognizant that Another strategy is to advocate students get to know each other. at the elementary level, they're probably from an intact classroom and they may know each other, but they don't know each other within the physical education context and if you're at the high school level they may have never met. So garnering that social support within the realm of getting to know each other, I think is extremely important.
Create an Environment Where Students Want to Be
[2:21] In general, I think anytime that we can build community, which involves kind of a family environment where students have some mutual respect and are supporting each other, I think that creates an environment where students want to be and ultimately where they're motivated to be physically active. Some of these strategies may work for you. Some of them may not, but we'd love to hear how you motivate your students with social support.
Thrive!