If there was one necessity for me to teach PE, I would say it is music. Ever since my student teaching days back in the mid-90s, music played a role in my physical education experience. When I landed my first job, one of the things I implemented into my teaching from the beginning was music. 23 years later, I'm still using music in my program to add energy and to help me manage my classes.
MY CLASS SIGNAL
There's just something about hearing an upbeat song and wanting to move. Kids hear that beat and instinctually move their bodies. So, I capitalized on that concept early in my career and decided to use music as my start/stop signal. In my classes, students know that when the music is on, it is "their" time—time to start, time to play, talk to their friends, get drinks, use the bathroom, etc… And when the music stops, it becomes "MY" time—students stop activity and listen to directions. I practice this procedure of starting and stopping with the music intentionally at the beginning of the year with my younger grade levels using a variety of activities. As students begin to demonstrate they can follow this procedure, that lets me know that we, as a class, are ready to move on. And like anything, I revisit this from time to time throughout the year and make sure this procedure is executed properly.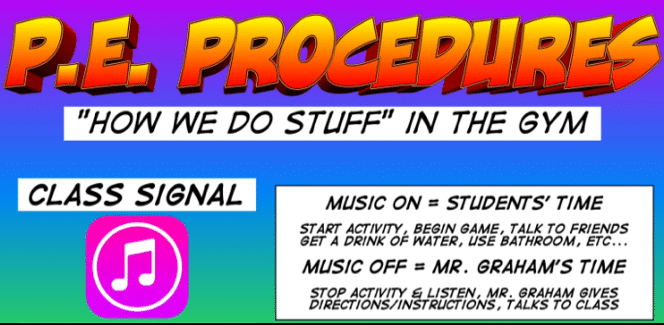 MY ORIGINAL SETUP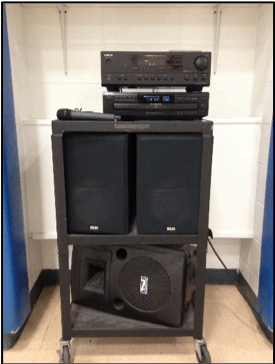 Back in the day, my first music stereo setup included a 5-CD changer, a tuner, and some speakers on a cart. I loved that it had a remote control. I could pause and play music from anywhere in the gym! My teaching partner and I were both avid CD collectors at the time, and we had hundreds of CDs in our personal libraries. We'd play appropriate music that we liked during class and rock the day away! As the years went on, we acquired a CD burner and would make collections of "PE Mixes," load them up in the CD player and just hit shuffle. It kept the students' energy levels high, and it brought an element of enthusiasm to our gym.
THEN CAME THE iPOD…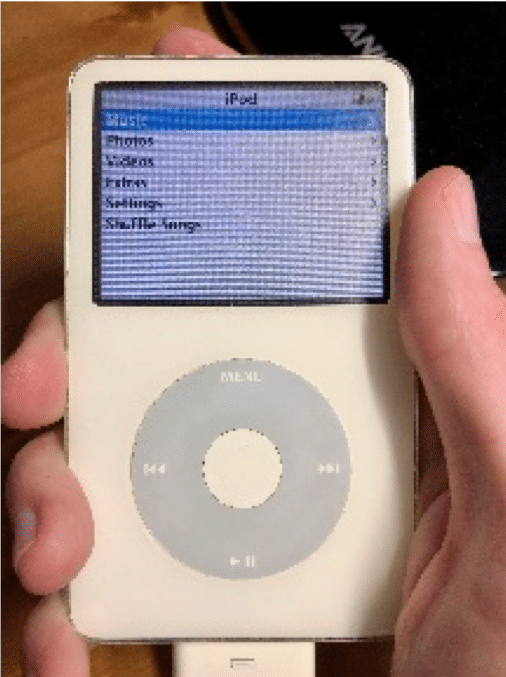 As technology evolved, so did the way I used music in the gym. I didn't bring CDs to work anymore, and my library became a whole lot more portable. I got a 60G iPod (the biggest one they had at the time). With the introduction of iTunes, I spent a summer converting my entire CD collection into this new digital format and stored it all in the palm of my hand. I could create playlists and purchase individual songs instead of buying an entire CD. Life was good.
ENTER STREAMING MUSIC SERVICES…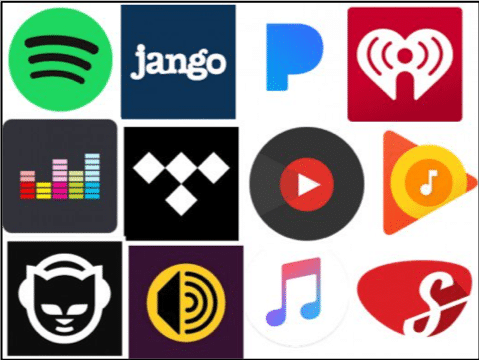 The invention of Bluetooth technology and streaming music services brought another wave of excitement to how I used music in my classes. Now, you can pay a small monthly fee and have access to virtually ANY song in the world! No need to purchase more songs or be limited into the music I owned. This was a real game changer. I tried out several music services and apps – Apple Music, Pandora, Amazon Prime Music, Spotify, Fit Radio, Musi, etc… Now, I simply connect my phone via Bluetooth to my stereo and use my phone to pause & play, select songs, and change the volume. Now, when students ask me, "Mr. Graham, do you have the song ___________?" I say, "Yes, I do!" Of course, they are amazed that I have "EVERY" song on my phone. I've made some great playlists of music too consisting of student favorites, my favorites, upbeat stuff, dance music, and calming music. I purchased an awesome portable Bluetooth speaker that I absolutely love called the Pathfinder 2 by ION. I got a great deal on it at Costco one day.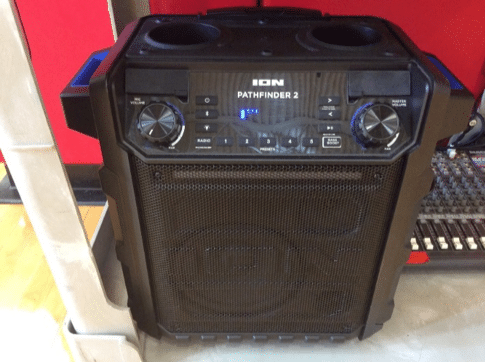 If you don't already use music in your teaching, I suggest you give it a try. There are lots of relatively cheap Bluetooth speakers out there. I love that my speaker is loud enough to fill my gym space, it is portable to bring outside, and the battery life lasts forever. I would venture to guess that most, if not all, PE teachers own a cell phone, so find a music streaming service you like. If you are an Amazon Prime member already, take advantage of their free service to see how you like it. I know Apple Music and other services offer a free trial period and some services even offer a free version.
One thing I know for sure is that kids' level of enjoyment and enthusiasm for PE has a lot to do with the music that I play every day. Being able to control my entire class with the touch of a button is great! No whistles, no call and responses, no clapping signals… I just press pause and I have their attention. It has served me well in my career, and I'd love for you to comment below and share how you use music in your class. My journey has definitely evolved over the years, but the concept has stood the test of time.