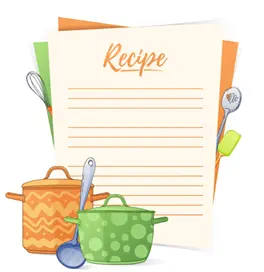 This summer, my wife got hooked on the delightfully polite Great British Baking Contest. According to Entertainment Weekly, the show has "wooed Americans largely for being what so much of American reality TV isn't—nice." Similar to other televised competitions, a group of enthusiastic and unknown amateurs are pitted against one another until they're whittled down to a final winner. The British show however distinguishes itself by how graciously and respectfully it treats all participants. It's fun to watch and reminded me of the way many of us would like to see American youth sports organized—competitive but fun for everyone, win or lose. But beyond sports, the more I watched this show about baking, the more it made me think about our physical education national standards.
What Are The National Standards?
For quite some time, I've debated with colleagues about the purpose and value of national standards. Exactly three decades ago in 1986, NASPE appointed an Outcomes Committee to answer the question, "What should physically-educated students know and be able to do?" The committee defined what a "physically-educated" person looked like. Based on this definition, in 1995 NASPE published the first "National Standards for Physical Education." In 2013, the standards were revised and embraced the term "physical literacy."
Since we've had national standards with us for quite some time, it's reasonable to ask the question, "So what?" "What's been the impact?" One of the early arguments for having physical education national standards was to align us with other curriculum subjects. Having national standards showed others that our subject matter was more than just organizing and playing games and sports. The standards were a way to help physical educators understand what they should be teaching and also to change public perceptions. So to reflect, how successful have they been?
How Successful Have National Standards Been?
Clearly they have not completely transformed either the profession or public perception of the value of physical education. Who of us can't point to examples of poor or non-teaching by colleagues who are fully aware of the national standards? And all of us are familiar with PE programs and positions that have been eliminated or reduced over the past 20-30 years. It's reasonable to argue that we would be in an even worse position without national standards and this may be true, but the evidence is pretty clear, national standards have not proven to be a silver bullet— they haven't resolved many of the professional challenges we continue to face today.
Successful Teaching vs Successful Student Outcomes
Which brings me back to the Great British Baking Contest. These aspiring bakers face various tasks; some of these test their creativity and imagination while others challenge contestants to follow a recipe. Interestingly, regardless of the task, the ultimate assessment of success is pretty clear cut: do the baked items look and taste good? Surprisingly, there is little debate or disagreement about what constitutes "good." Absent rubrics, a couple of judges taste-test the items, express their opinion, and everyone, including the contestants, nod in agreement.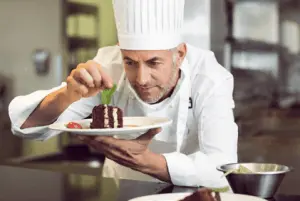 So what struck me while watching this drama unfold was both the lack of ambiguity in judging the outcome and also the simplicity. Success in baking was self-evident. There were no disputes, and I think the same is true in physical education. The outcome of successful physical education teaching is whether or not students are choosing to be physically active in their lives. Achieving physical education national standards is NOT the most important outcome we are seeking. National Standards are like baking recipes, follow them and there's a good chance you'll get the right outcome. But, it's not guaranteed. Simply teaching to standards yet failing to inspire students to be physically active is akin to following recipe instructions but not turning out good-looking or tasty treats. No cause for celebration in either case.
It worries me to hear colleagues place so much emphasis on teaching to standards because I fear it neglects and risks missing the real purpose and value of physical education teaching. I get that our physical education national standards provide excellent teaching guidelines, no dispute there, but if as teachers we allow ourselves to be consumed with assessments of standards, it's easy for us to confuse successful teaching with successful student outcomes. Just as with baking, the success that we should be seeking and indeed the success that people outside of the profession value, is whether or not our students actually are healthy and physically active.