Don't have access to your gym or field for class today?
Here are a few indoor PE games for small spaces for the days where the gym and field at your school are being used by other classes or departments!
Let's face it; the gym is a popular place to host events other than our Physical Education classes. I cannot count the number of times our PE classes have been uprooted because of another event needing the space. Whether, it's an assembly, a dress rehearsal for the school drama club, or Music class needing the stage, I always greet this problem outwardly with a smile and the willingness to be flexible. After all, we are all one school, right? There is no need to be upset or frustrated because it's not going to change the fact that someone else needs the space. Internally however, I may be a little freaked out.
Why, you ask? Because going outside is not as easy as stated. I love how everybody thinks so: "Ah, just take the kids outside and let'em run around!" Sure. It might work out sometimes, but weather is unpredictable…and plan B sometimes just doesn't work out. Bring on plan C: "No Gym, No Field, No Problem!"
At times, when uprooted from our gym space, I find us in the cafeteria, classroom, or hallway. Each having its own set of issues we have to plan around. So, if you find your classes in a similar non conventional PE space situation, here is a list of activities for you to consider.
5 Great Indoor PE Games for Small Spaces:
Do you have tables in your way?
Try doing a rhythm activity using the popular cup song. This is my usual "we're in the cafeteria today" activity. It's simple, fun, and all you need is a cup per student. This activity can be done on the floor as well and afterwards, our students like to try and make up their own patterns.
Add It Together: This game is played like "rock, paper, scissor," but it's a game to practice math! To start have the students pair up together and sit down (if using desks, one stands and the other sits in the desk). Partners first need to determine which one will be even and which one will be odd. To begin play the students will say, "Add it together" and put up any number of fingers 1-5, then the two students add up their fingers and determine if it's an odd number or an even number. The winner gets up and finds a new partner who is sitting down. Have older students? Change the game to Mul-ti-ply same game but students multiply the number together.
Speedstack Stations: this is another one of my go to activities when we have tables in the way. Set up a various stations and have students rotate through.
Access to technology?
I love it when I am able to incorporate technology into my PE classes. A PE in the classroom lifesaver is YouTube. There are tons of popular dance games from gaming systems where the students can follow a long. The Sid Shuffle is one of our favorites. Search for it.
So the next time you find your class is displaced from your gym and in a non conventional PE space, and weather doesn't cooperate, smile and know you have a plan C. No Gym, No Field, No Problem!
Related Blogs:
– Top 5 Active Indoor PE Games by Jason Gemberling
– 5 by Resources to Take Net Games to the Next Level by Jessica Shawley
– Identifying Suitable PE Teaching Spaces by Peter Boucher

Indoor PE Games for Small Spaces: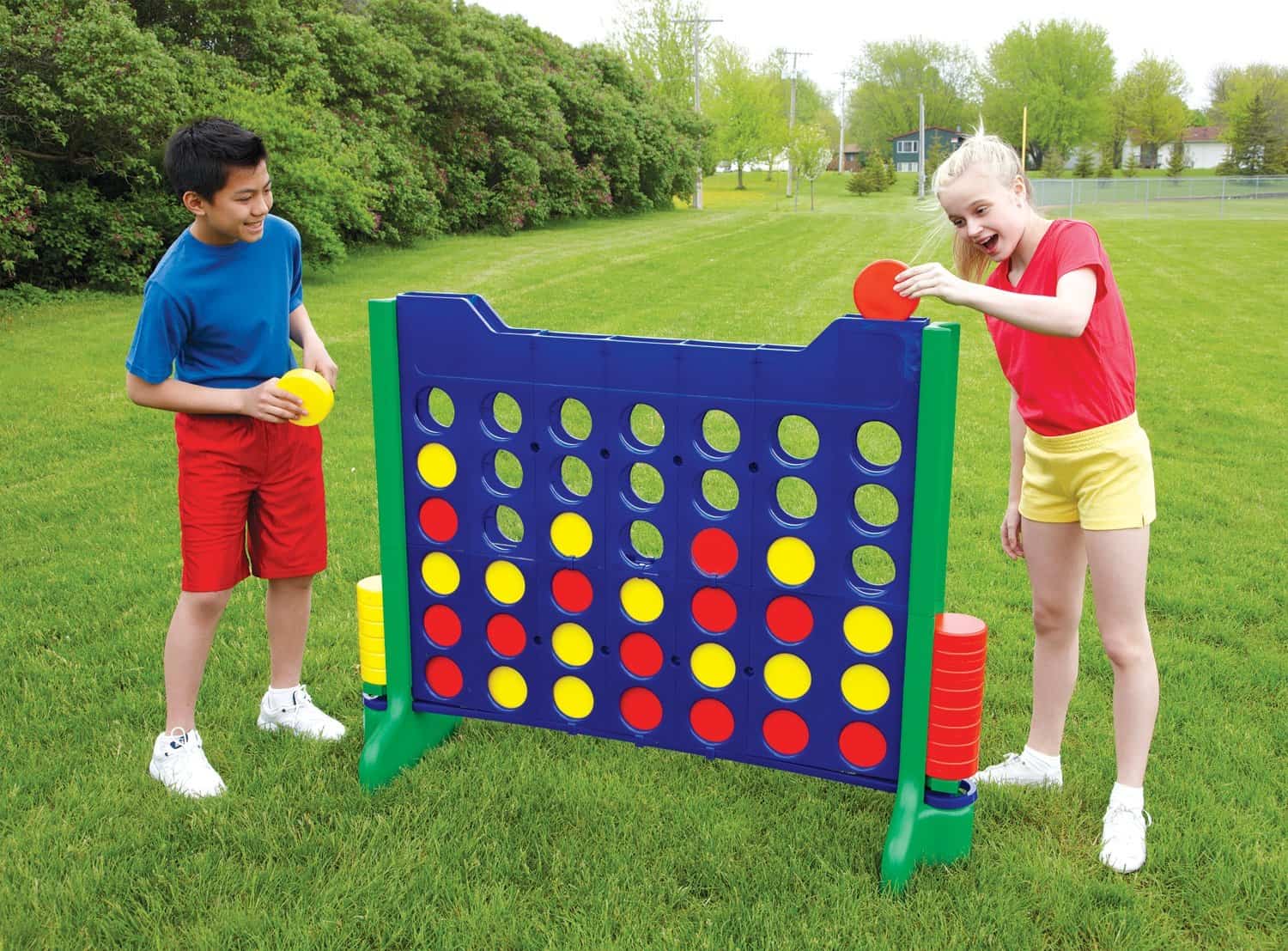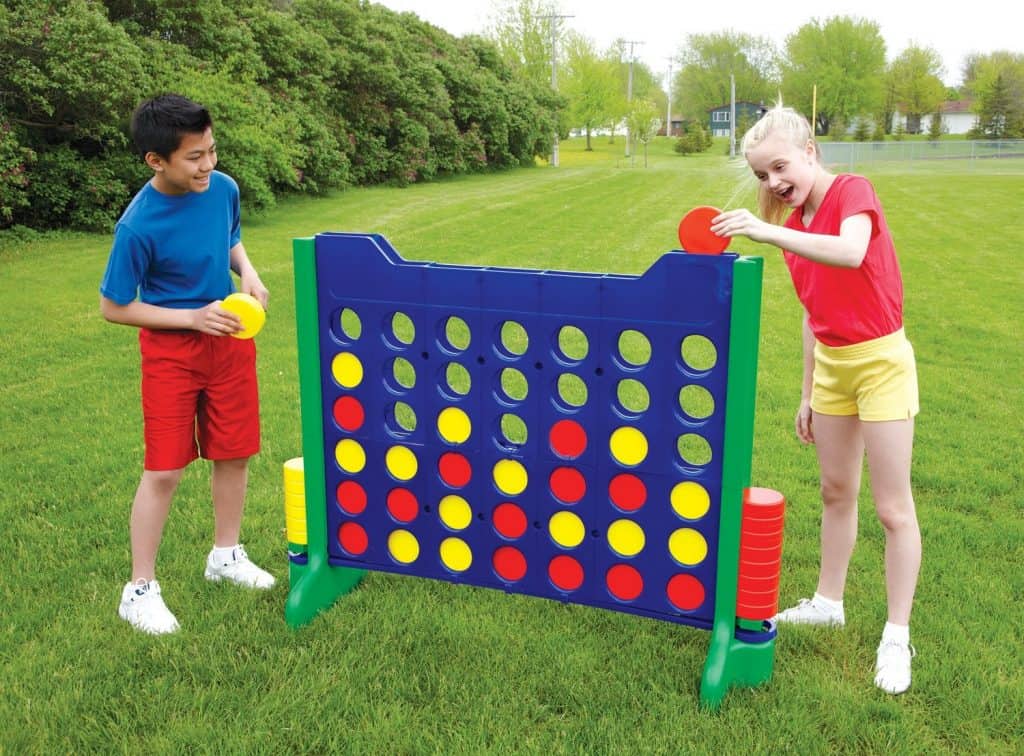 – Giant Up 4 It: Match 4 giant checkers in a row to win!
– ACTION! ToppleTubes Set: Topple Tubes are small in size, but BIG in versatility and durability!
– ACTION! DigitDrop Set: Crunch numbers with this fun bowling game.