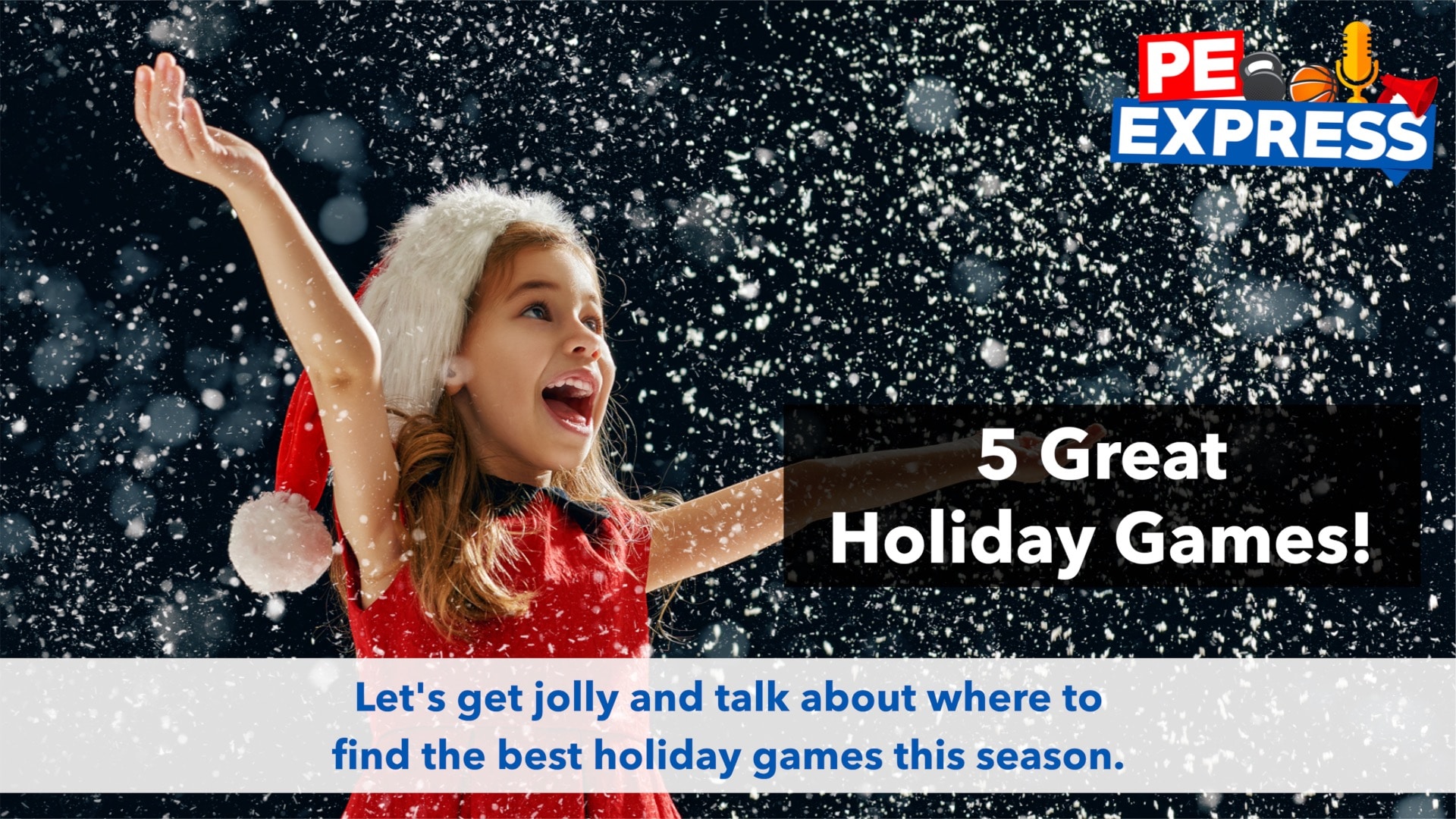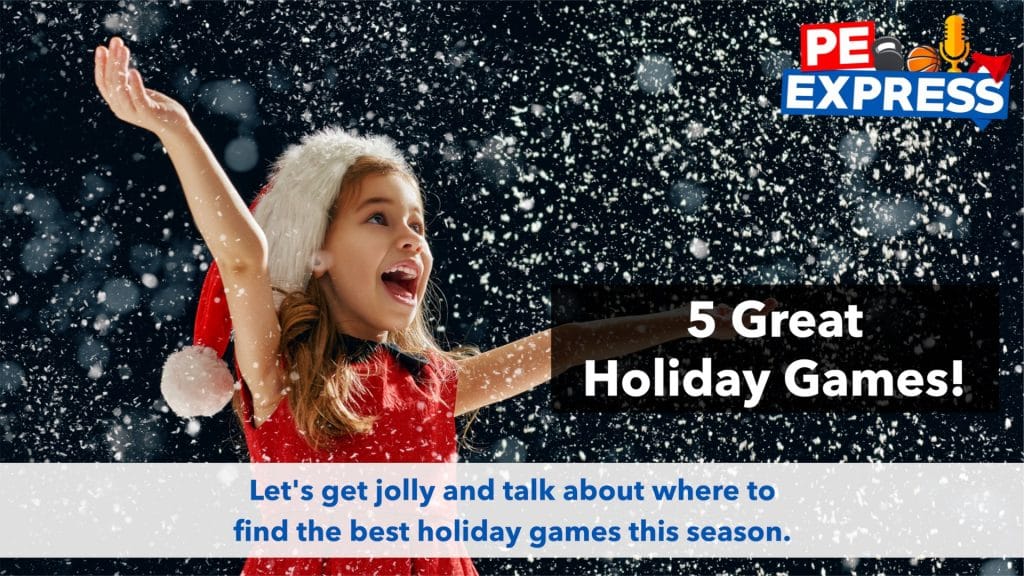 Episode Transcript:
Today on the PE Express podcast. Let's get jolly and talk about where to find the best holiday games this season.
It's almost that time of year. You know what I'm talking about. Festive music themed activities and lots of holiday cheer. Time for me to dust off my old hip hop reindeer CD. Don't worry, you can find it on YouTube. My students are eager and ready to play all of our holiday favorites and I thought it'd be fun to share with you here on PE Express. Year after year my kids never get tired of our top favorite activities that are already posted for you right on PE Universe. So head on over to PEuniverse.com and key search holiday or Christmas to find videos of our favorite activities along with other videos posted to give your gym some holiday cheer.
Here are our top five holiday activities:
1. Holiday Shapes. This is a great warm activity or time filler to keep your students listening and moving rapidly.
2 and 3: Christmas Cookies and I want to Hippopotamus for Christmas are both great rhythmic activities that were created by one of my favorite PE presenters ever Pug Paris.
4. Santa's Workshop is a fun tagging game that my students loved so much they even asked to play it in March.
5. Lastly, 12 days of gym class is a fun, warm up song that my students pre K through eighth grade love. This song goes along with the 12 days of Christmas.
PE Universe is full of great games. Oh, and here's a bonus activity for you that I hope to edit and upload soon. Remember that hip hop Reindeer CD I mentioned earlier? My students and I updated the movements complete with dabs and flosses. We can't wait for your class to enjoy it. Do you have a great holiday activity that you would love to share with us? Please upload it to PEuniverse.com I know I would love to see it. So for this holiday season from our gym to yours. Merry Christmas and may your gym be full of cheer.