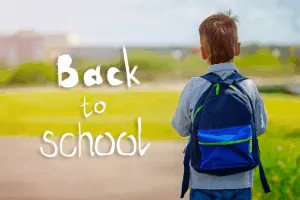 It's hard to believe but summer is winding down and the back to school ads are on TV, so it is time to start planning for a great school year. Every year at this time, I have a million thoughts running through my head on what to do first and will I have enough time to get it all done. So, here are some thoughts on how to plan for the year ahead, whether it is your first or last year teaching!
Unit and Lesson Plans
Layout a rough calendar of the year ahead.
This ensures you have a general guideline for when and what activities you will teach throughout the year. Hopefully you and your colleagues have a framework to go by in your curriculum; but if you do not, this is a great time to start organizing one to help guide your instruction. If you are a first-year teacher, I recommend starting with the first 6 weeks!
Establish routines before the first day.
I can remember my first day of school and I thought I had everything under control. Little did I know that the year before there were no routines and plenty of chaos, so be prepared for your best plans to backfire! Be ready to think on your feet and if you need ideas or suggestions ask other teachers even if they are not PE teachers!
If you team-teach, I encourage you to meet with your team to discus and organize your thoughts and approach to how you all want the year to progress. I am very thankful to work with a great team of educators! We all share a passion for what we do and love trying new ideas in an effort to improve our program!
Organize your equipment
I have an older brother who loves to give me a rough time about being a PE teacher and how I better make sure I have my ball pump and a needle ready so I can start the year! Little does he know that I have 2 ball pumps, but it is way more than that!
Now is the time to be organizing your equipment along with checking everything to make sure it is in good working order! This is the time of year that I am sure to have all of the equipment in our fitness center serviced and cleaned in preparation for the heavy usage that occurs during the school year. It is also a great time to again make sure all of your equipment is ready for the first 6 weeks of lessons.
Some recommend cataloging all of your equipment so you are certain to know what you have and what you need to order to start the school year. I completely agree with this philosophy, but will honestly admit that I have never found the time to do this for our equipment. This might be the year that we make it happen, and I hope you are all able to as well! Check out inventory tips or shop back-to-school equipment essentials!
Plan the big stuff!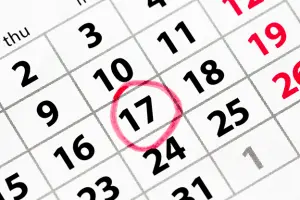 First year teachers, this message is for you! PLAN THE BIG STUFF!! I can't stress enough on how important it is to plan your big events now. Get the dates on the school calendar, reserve the spaces that you will use, and most importantly, start asking for help now.
Field Day is a huge event and one that takes a lot of time and organization! Waiting until the last minute is sure to cause you stress and sleepless nights. Here are a few tips for planning for Field Day:
Ask your administrator and more importantly classroom teachers, if they can fill you in on what has been done in the past
Do not commit to keeping it the same until you have had time to process what they have told you
Think about all of the details and how YOU want the day to go before you begin sharing your ideas
Then, once you have your thoughts collected get the ball rolling. You will be a much happier person in the spring if you start the process now
If your school has done any other special events in the past, be sure to check on those as well. I know I found out in late October that in the past my elementary school had always done Turkey Trot right before Thanksgiving. I was blindsided by the amount of work it took to pull this event off and actually picked up the frozen turkeys the morning of the event!
Educate yourself!
In an effort to re-energize and provide yourself with new ideas and the opportunity to be around other PE teachers, try to find a conference or teacher development day that you can attend before school starts. If you can't find one, I strongly encourage you to start one at your own school and invite as many PE teachers as possible. Some school districts are large enough that they hold their own PE professional development days before the school year begins, but some school districts, like mine, are not big enough to do this type of event alone.
Last year, my team and I organized an event that brought about 50 PE teachers together for one day in August to learn some new activities and strategies. We are thankful that we are able to do this again this year and hope to make it a yearly tradition. You are all welcome to join us!
If you are unable to make an event before the school year starts, be sure to look ahead and see if there is a conference that you could attend to further your education in the field. It is always wonderful to be around other PE teachers, share ideas, and listen to experiences. Remember that this year the National SHAPE America Convention hits Nashville in March. I hope to attend and see you all there!
I know that for some back-to-school is a dreaded time of year, but I like to think of it as an opportunity. It is our chance to impart some wisdom to young children in an effort to make them a little more healthy and active. I wish you all a fantastic start to your school year and if I can ever help, please let me know!