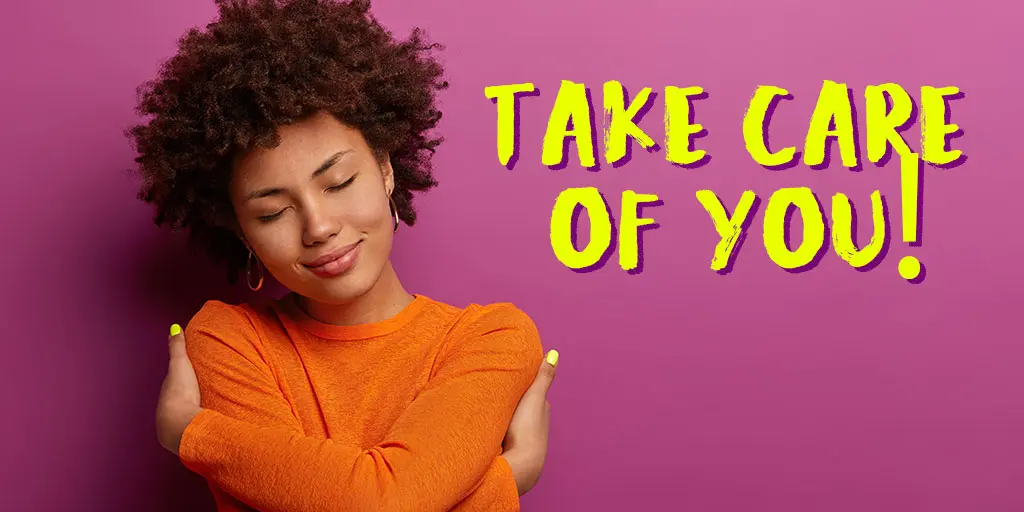 [0:03] Do you ever need those little reminders when you have setbacks? Not really a kick in the pants, but words that help you get back on the right track as you hit those little bumps?
[0:36] If you're like me as you go through life, you get on track and you start making progress towards a goal or getting in the habits. And then life starts happening and you make tiny slips or tiny changes and things get a little off-kilter. For me this has happened a lot during COVID. Just little slips and personal habits like sleeping or work habits like planning. And my point here is just to provide some tiny reminders, little reminders that might help you get back on track. No matter where you are in the re-entry, here's some points to ponder.
1. Take Care of YOU!
[1:06] The first one is to take care of you. You've probably heard this a million times and as you get through life and you start going through COVID, things change a little. But what that means to take care of you only you know. But remember that you can't give to others without taking care of you and for teachers, this could be really hard because we love to help. We put others first. After all, you're a teacher. You wanted to help students. I assume that's why you got into the field and we want to please others. And I'm not pushing for selfishness. That's not my point. But I am advocating that you just rejuvenate yourself. Whether that's walking, reading, running, yoga, talking to a friend, watching YouTube videos, I like the comedy stuff that helps me, but whatever it is, make sure you're taking some time for you to rejuvenate you.
2. Give Yourself a Break
[1:54] Along the lines of taking care of you. Give yourself a break. No one knows how to do this stuff. So take a deep breath and use this to remind yourself what it probably feels like for students who struggle in our classes, and we often say failing is the first attempt at learning, and that is a part of learning. Maybe we need to practice that and embrace it, that it's okay to mess up. I just had it happened in the class the other day, and it didn't go as I planned, but that was reality. Think about how far you have come since last spring and again give yourself a break.
3. Commit to Connect
[2:30] And lastly, commit to connect, connect the students. We get so lost in lessons, video ideas, outcomes that we forget. Connecting is the most important thing we do, and it's hard. I've experienced this with my own students and university classes that connecting with masks on is hard. It creates a barrier. Connecting with video is hard. It takes extra work, but it is worth it. I've heard great stories of teachers that have got to meet families and pets and neighbors of their students that they would have never got to meet, so that's fun. So I think that's an opportunity and a positive outlook on what we're going through and remembering the importance of connecting.
[3:08] I have to say that none of this is really new to what we need to be reminded of during a typical year. So how different is this year? We love students. We love education and we love to connect. We're just learning new ways to do it.
"We love students. We love education and we love to connect. We're just learning new ways to do it." – @AaronBeighle
Click To Tweet
So I encourage you to embrace that. I hope these little reminders help you in whatever part of the re-entry process you're in because I think we're seeing and hopefully we're seeing that teachers matter you matter and you're impacting youth for that. I thank you, THRIVE.