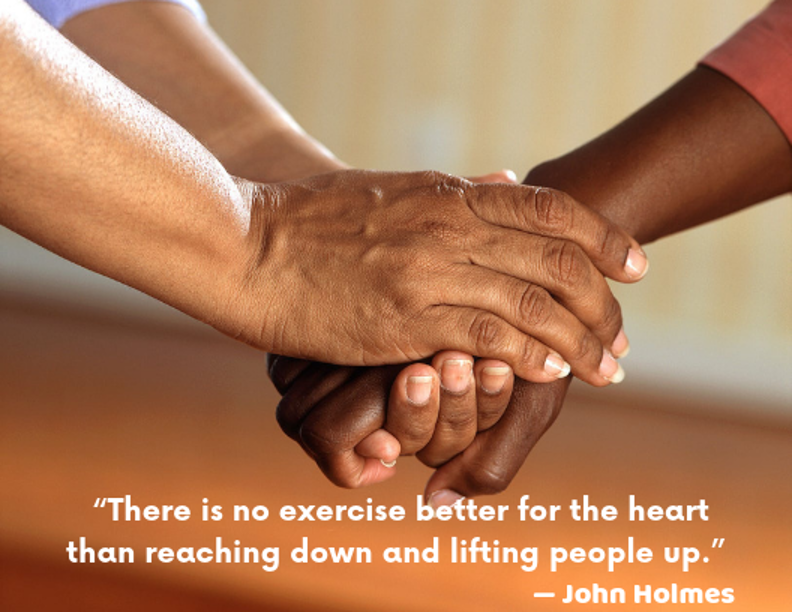 Nelson Mandela once said "Education is the most powerful weapon which you can use to change the world." Schools are a microcosm of the real world and just as inequities exist in our communities, these inequities exist in schools as well. Educators should take every opportunity to create meaningful experiences that promote positive change within their schools and communities. Master teachers create a climate in which all students feel valued and cared for regardless of their athletic ability, weight, or shoe brand. Physical Education is an ideal setting to teach attitudes such as empathy, self-reflection, respect, and tolerance, but Physical Education teachers often feel pressured to fill as much time as possible with movement and exercise.
Why Team Building?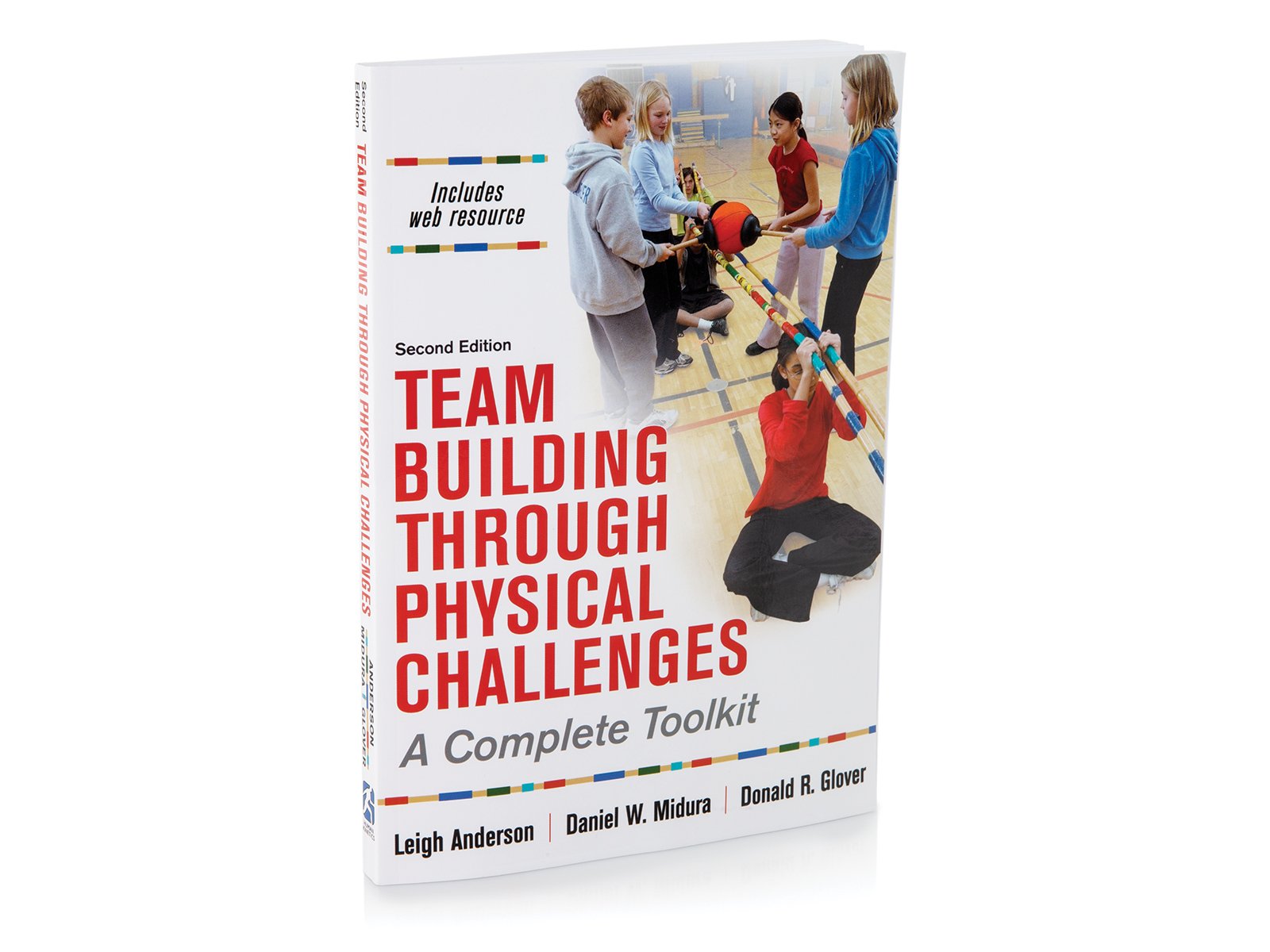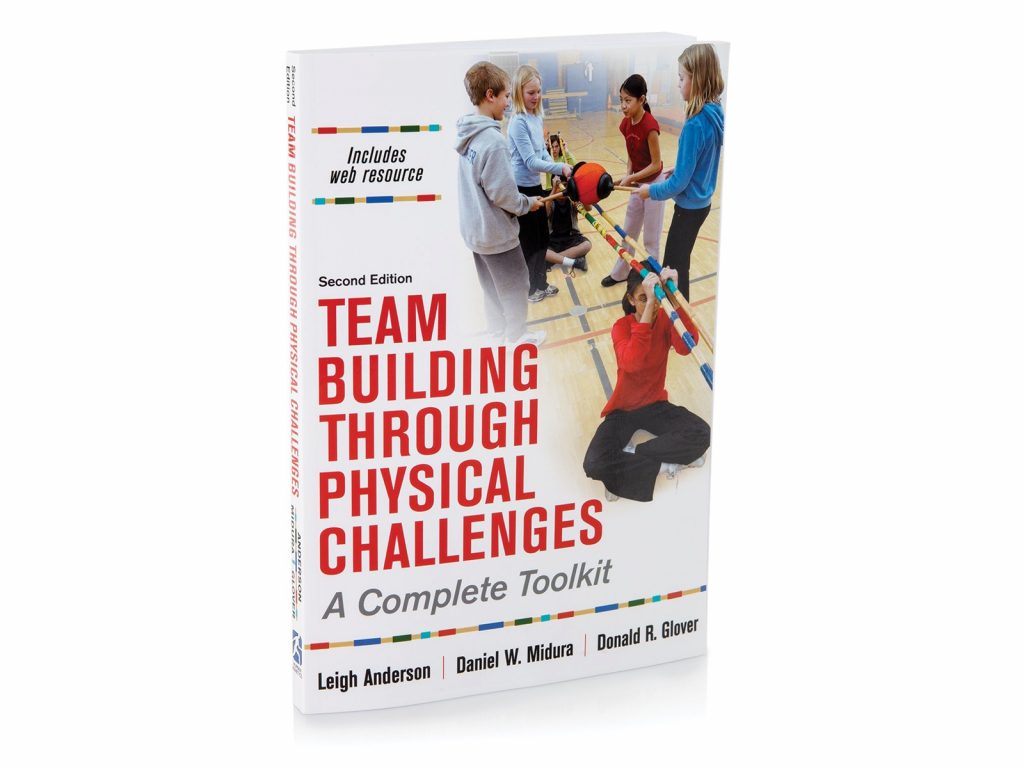 Team building integrates the physical with the mental and emotional; it provides lessons and challenges that help foster trust, acceptance and compassion. By participating in lessons on genuine praise, encouragement, and growth mindset, teams are set up for success and prepared to collaboratively navigate through challenges with confidence and optimism. Instead of blaming, arguing, or quitting when a breakdown occurs, teammates learn to encourage and support each other. They learn how to recognize the individual strengths within each teammate and draw on those strengths to creatively solve challenges. Trust, chemistry, and relationships are strengthened as teams learn how to communicate and positively overcome adversity together.
Physical education can sometimes be an environment where bullies or discriminatory attitudes gain power. Ironically, through team building, physical education can also be the perfect environment for proactively preventing these attitudes. When potential bullies learn how to be caring, supportive teammates as well as respectful competitors, they are learning positive alternatives in dealing with their negative intentions or feelings.
In Donna Walker Tileston's book Ten Best Teaching Practices: How Brain Research and Learning Styles Define Teaching Competencies (2011) she writes:
All of us want to belong somewhere. We want to feel we are part of the experience and that we are accepted. When students do not feel accepted for whatever reason, they are more likely to find negative places to belong. That is what keeps gangs active in our students' lives. Gangs and other negative influences fill a need that so often is not met in positive settings. As educators, we must create an environment in which students feel safe and accepted, an environment in which we are all learners together and we feel a sense of togetherness. (pg 13)

Team Building Helps Students Identify Strengths and Celebrate Differences
The best leaders recognize and build on the strengths of all participants. They send a message that everyone brings something to the table and has the ability to contribute to the greater good. When students learn how to identify the strengths of others and celebrate differences, they are less likely to buy-in to false stereotypes and discriminate or develop the entitled feelings that so often exist in children who grow into bullies or develop biased attitudes.
The Power of Reflection
Reflection is also a key factor in growth and is likely one of the most powerful, yet underused teaching tools. Through team-building lessons, students will have opportunities to reflect on how their words and actions impact those around them. Similarly, teams will regularly reflect on specific ways in which they demonstrated teamwork, acceptance, and a growth mindset. It's through reflection that we learn how to build on what's going well and adjust what needs to be improved. It's bringing awareness to personal behaviors, both positive and negative, and learning from them. That's how growth and positive change occur and it's important that time is taken to reflect on a regular basis.
In summary, through team building, teammates learn how to work toward a common goal by genuinely putting the team before themselves. In parallel, social justice is about working towards what's best for the greater good. It's ensuring all students are valued, experience equity in opportunity, and are treated with the utmost respect. Team building should be part of every educational setting. It's an excellent way to connect social-emotional behavior with physical activity. Teaching students how to be supportive, resilient teammates equips them with the skills needed to embrace diversity and be positive contributors toward a more socially just world.
Team Building During COVID-19
One of the strengths of team building is that many of the challenges require physically helping teammates. Obviously, in a COVID world, this is not safe. There are challenges, such as The Great Communicator, that can be solved while maintaining a safe distance from teammates. In addition, the lessons leading up to the challenges are just as valuable as the actual challenges. These include Y-charts on teamwork and growth mindset, teaching praise and encouragement, reflective activities, walk-n-talks, and goal setting with weekly reflection etc. If teachers skip over these activities and go directly to the challenges, students will likely handle frustration by quitting, blaming, or arguing. Obstacles and failure are a big part of team building which is why it's so important students learn the tools necessary to overcome the adversity they will inevitably encounter.