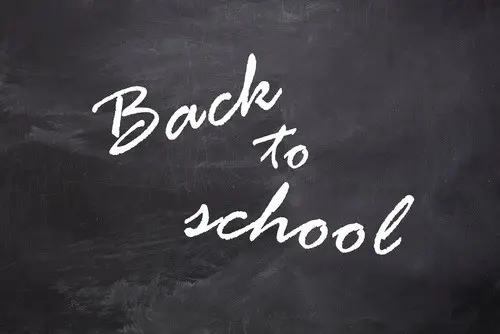 It's that time of year again– put away the flip-flops and get out those tennies.
How and what we plan in these last few weeks before the start up of school will determine the success of your program. Being organized now will help ensure success later.
Top 10 Back-to-School Keys to Success:
Create your semester outline
Develop your student calendar
Write your daily lesson plans
2. Create Your Course Syllabus
Expectations/Rules and consequences signs
Dress and grading plan
3. Compose Your Letter to Parents
What to expect from your PE program
Dress and grading requirements
Welcome parents to visit
Update your school website
4. Bulletin Boards and Posters
Welcome back, Nutrition and Fitness Tips, Safety, School Pride, etc.
Make them colorful and inviting – ask students to read them
5. Music Preparation
Stay current; avoid inappropriate language
Organize your playlists
6. Equipment Room
Clean and organize
Assure equipment is in working condition
7. Prepare Your Grade Book
8. Purchase Orders for Equipment
Check school budget and ordering policies for the year
Make sure you have the essentials!
9. Facility Sharing
Know who is where and when… this also applies to equipment
10. Emergency Plan
Know the school first aid policy
Ensure first aid kit is ready to go
Establish your first contact for help
Use walkie-talkies and/or cell phones
I hope these back-to-school keys to success help you prepare for the upcoming school year!