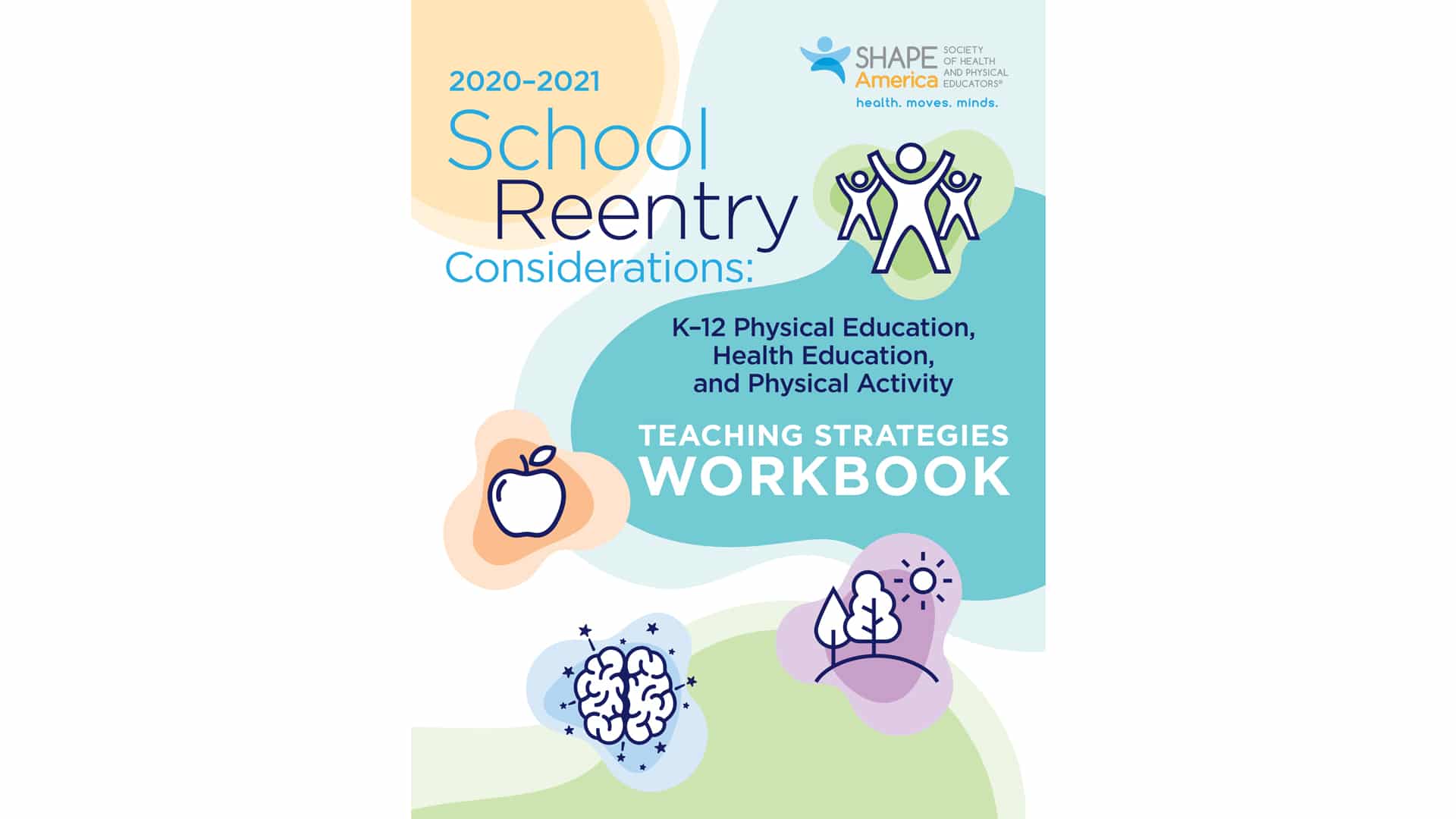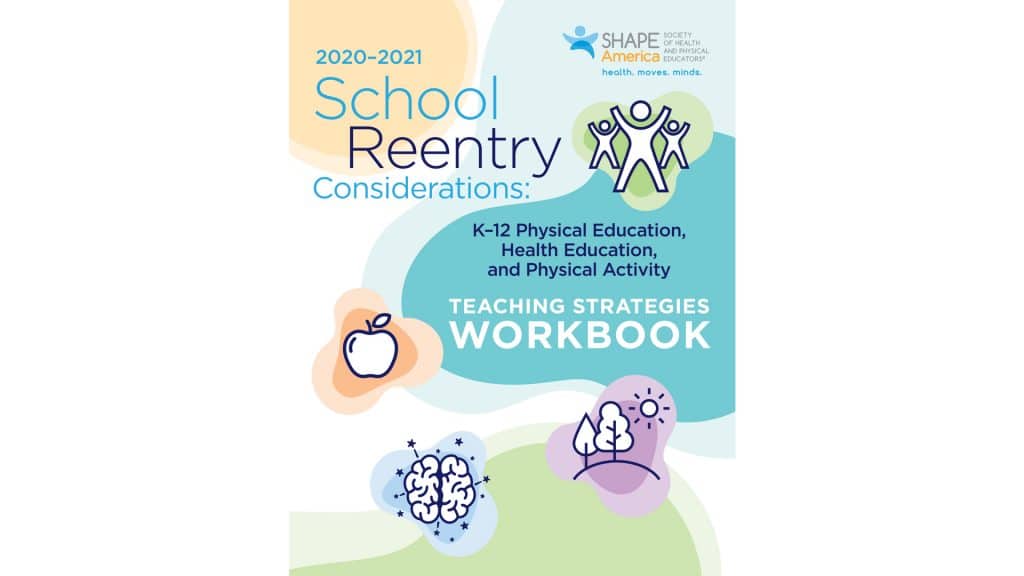 In this episode, Jessica gives an overview of the school re-entry considerations SHAPE America recently released as a support for teachers as they prepare for re-entry this fall during the COVID-19 pandemic. Jessica also shares other resources and tools teachers may find it useful to support student learning and teacher preparation.
[0:02] The COVID-19 Pandemic has definitely changed how we will operate this upcoming fall, and thankfully, Shape America has recently released school re-entry considerations for health and physical educators in partnership and collaboration with the CDC.
[0:37] Today I want to share with you an overview of the re-entry considerations as well as a few other resources you may find helpful as you prepare for the fall.
SHAPE America School Re-Entry Resource
[0:46] What I appreciate about the Shape America School Re-Entry Considerations Resource page is that there's a downloadable version of all the content. It's K-12 and it addresses both health and physical education as well as some resources for classroom Physical Activity and Recess. So when you look at the document, you're going to find that it definitely talks about the three different ways that we may be having to consider our re-entry this fall, whether schools are going to be in person with social distancing or physical distancing within the classrooms. The Physical Education space is going to look a bit different, whether it's a hybrid model, and or maybe it's back to distance learning, depending upon what the local communities' needs are. And so when you look at this document, it's going to talk about the introduction and provide advocacy for the importance of health and physical education.
[1:53] It's going to talk about the considerations for school re-entry, and it emphasizes the importance of our teaching strategies and equity inclusion and accessibility. It talks about social and emotional learning and trauma-sensitive learning environments. As we all know, our students have been through a lot this last spring and throughout the summer, and we need to be patient as they return this fall in preparation for some sort of regression. And how can we pick up the pieces and move forward in a positive matter?
Teacher Toolkit and Student At-Home Survey
[2:24] And they also have a teacher toolkit, as well as an at-home student survey that you can change up and make your own so a lot of different guidance for you to take and make yours and dial it in for you and your community. It also talks about student assessment so you'll find it broken down into recommendations for in-school instruction with physical distancing, whether you're in the physical education or health education setting. It will provide considerations for recess and classroom-based physical activity. And then it also has ideas and considerations for your distance learning and hybrid learning.
A Great Framework to Build Off of This Fall
[3:08] And so I really appreciate this as a grounding point. This framework, I'm going to build off of this. I'm also gonna work with my department chair and my administrators on, here's my plan or what do we think about this? And can we even walk through our day and walk through this plan to see how it will work?
Other SHAPE Resources
3:28 I've also been listening to different webinars and virtual panels that have been posted on YouTube and the SHAPE America website. SHAPE America's program councils are hosting some upcoming webinars that you will also be able to go back and watch. They are titled the Effective Teaching Practices um using the SHAPE America School Reentry considerations for both health educators and K-12 physical educators. I think these will both be very important webinars for educators to check out, and I also have recently really appreciated watching on YouTube here, a release from Missouri SHAPE on their panel discussion on the school re-entry considerations.
[4:12] And for those teachers who are going to have to have some sort of hybrid model and still use some virtual learning further students, please remember that SHAPE America still has their COVID-19 virtual resources page that will definitely be a great framework for you to build off of if you haven't already previously used this in the spring. It has great tips for teaching in a remote environment.
[4:40] Lastly, don't forget about the great resource is from Gopher Sport from their blogs, webinars, podcasts, the PE Universe website with great videos, and then also the PE Huddles and recordings and the Dynamic PE ASAP free curriculum.
[4:57] There's just so much out here for us to access and provide support as we go into this upcoming fall. So there you have it. The SHAPE America re-entry considerations overview as well as some other great resource is that I highly recommend for all health and physical educators to check out. Thanks for listening. Thanks for teaching and I wish you all a wonderful day.