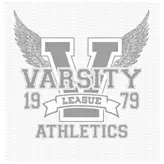 I am not sure how many schools around the country offer students credit for physical education if they play a varsity sport, but I know there are many and this trend has me frightened. At my school district, this is not an option even though many students think it should be and some of their coaches do too. I honestly never gave this much consideration until I found out that my three nieces who live in central Ohio have this option and love it. Let's just say Uncle Jason was not liked after I shared my opinion. Maybe after you read my concerns and opinions you won't like me much either, but I am hopeful that responses will be shared that bring a level-headed discussion on the matter.
Lets get into the should varsity athletics count as PE discussion. My biggest worry/concern with students using a varsity sport for PE credit is that there is no teaching taking place about the lifetime fitness aspect that students need to understand. I loved high school athletics and was blessed with the opportunity to play a sport every season of the year, but I can honestly say thinking back that none of my coaches taught me about lifelong fitness. I was taught what I needed at that moment for that particular sport. So, if students are given the opportunity to forgo PE, who teaches them about proper exercise and the fitness principles that coincide? Especially since after high school the number of students continuing their athletic careers is extremely small and only gets smaller after college.
Another concern I have revolves around who monitors how active students are on their respective teams? My oldest niece tells me that as long as she is on the softball team for one season, she does not have to take PE at all for the rest of her high school career. This absolutely blew my mind! One season on a team and that is all you need. I see two problems with this situation: 1) Students need a knowledge base on fitness and health for a lifetime and they can't and won't get that in one season of a sport, and 2) If schools are using sports for PE credit, doesn't this make it very easy for schools to eliminate PE positions? Again, I loved my high school coaches, but they did not teach me anything in regards to a healthy, active lifestyle after high school. Something else that scares me is what do we do with those students who join a sports team just to avoid PE?
As a coach in addition to a PE teacher, I do see the other side of the coin in this discussion. I understand that students in a PE class in the middle of a circuit training unit who are also in the peak portion of their sport season could be overexerting themselves and even impacting their performance. As a track coach, I have had this issue on my own team and my athletes have maybe not been at their best. I will say that in most instances as a staff, we are all very understanding of game days and expectations for those students playing that day. My biggest concern is again those students that are just on a team to avoid PE. What happens when I am lenient with a student who goes to the game and never plays a minute?
My suggestion (which I may bring up with my own administration) is to have a PE course designed for athletes, which meets not only their current fitness needs based on their athletic season, but also the lifelong fitness needs they will have down the road. This course could be an option for athletes to take as opposed to the traditional PE course. This idea has its drawbacks, the main one being that students that are not athletes may feel left out.
Again, I am not dealing with this situation currently at my school district, so maybe I am living in a dream world, so those of you in this situation, please share your thoughts and opinions. I want to know more about how schools handle this matter in an effort to prepare myself if the conversation is ever started by my administration! I am counting all of you to educate me!