July 1, 2021 was the official day of my retirement. After spending 31 years teaching in the Port Washington School District, my role as an elementary PE teacher has ended. So now what? What comes next in my life?
I have spent the past year thinking about what my next steps might be. I intentionally use the word "might" instead of "should", because I truly believe that my course needs to be steered through possibilities versus perceived obligations.
So…what next?
Here are some tips that I have come up with for myself that you might want to consider as well: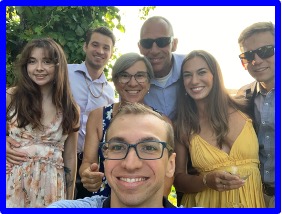 1. Make time for yourself and your family:
To me, this is crucial. Even if you did not just finish teaching through a pandemic, you have earned the time to dedicate to yourself and your family. Be generous with this!
2. Allow yourself to get bored:
If you are anything like me, you are always on the go. I made a promise to myself and my family that I will NOT commit to anything major for at least one year. Boredom just might lead me down roads I might not have otherwise considered. Give yourself the gift of boredom, and see where it might bring you.
3. Stay Connected: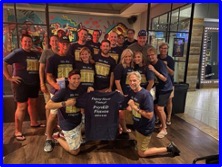 Just because you are retired does not mean that you are finished with the PE world. Try to stay fully connected through twitter, facebook, and conferences – I know this type of connection will help keep me fresh, involved, and up to date.
4. Attend and Present:
Now that we are retired, we should be in a much better position to attend local, state, and national conferences! Even if your convention proposals are not accepted, try attending conferences anyway! The networking and learning that happens there is always worth it!
5. Volunteer:
Look for opportunities to give back to the PE community. There are so many ways to help out: mentoring new teachers, providing PD in schools, and advocating for the profession are some examples. You can also try getting involved in your local and State SHAPE organizations if you are not doing so already. Offer to write a blog, or participate in a podcast. All these things will keep you fresh and will help other PE teachers around you.
Finally, continued reflection on your career as a PE teacher is so important. Taking the time to do this will, hopefully, help you figure out what you want to do next. Personally, I know I will never stop being involved in the PE world, and I look forward to continuing this journey!
Best of luck to all of you in retirement!