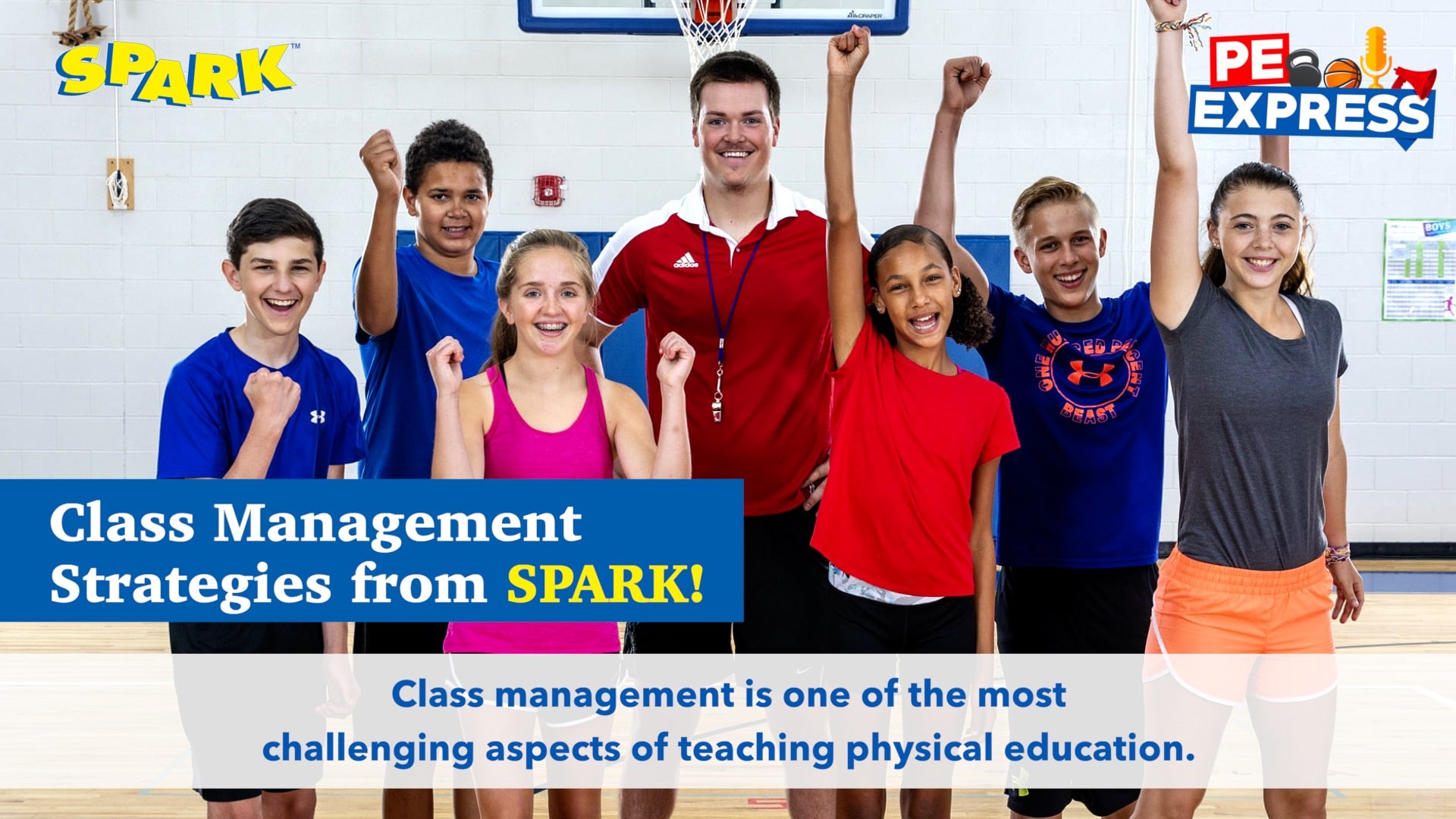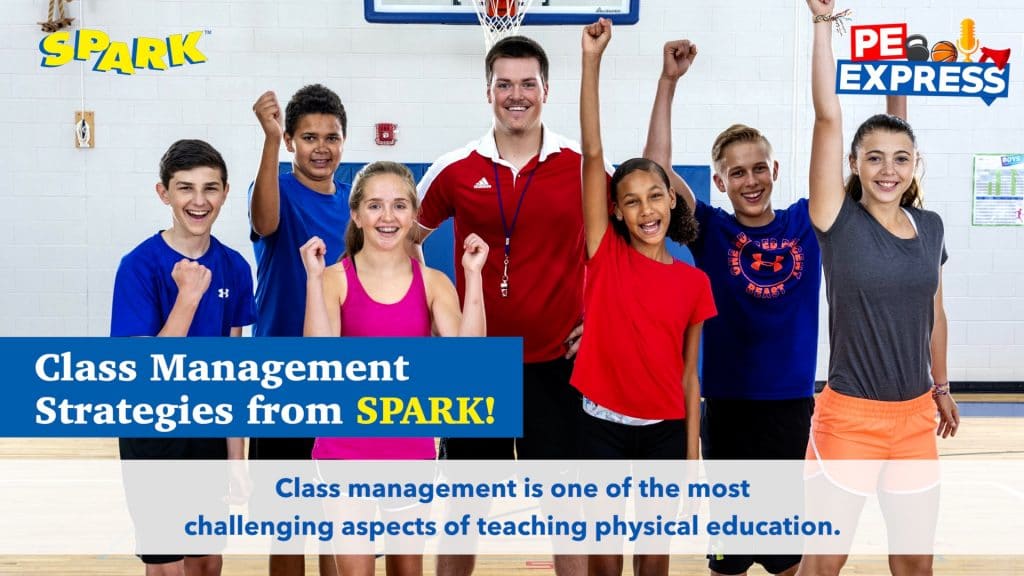 Episode Transcript:
Class management is one of the most challenging aspects of teaching physical education. Next, learn some strategies to reduce inappropriate behavior and increase positive student engagement in your classes.
When talking about class management in physical education, it really starts with routines and expectations.
Start with an Instant Activity!
How do you begin class? It starts with when the kids first come in to the gym. I always recommend starting with an instant activity because it engages them right away when they walk in, they've got energy, they've been bottled up in class, you know, probably sitting in a desk all morning or all afternoon and then they come to you and it's important to get that energy out. So starting with an instant activity that gets them moving right away and then you can get into your lesson for the day. You know, they really should know how to walk into class. What do they, how do they get the equipment? If you're taking role, where do they stand? So knowing and providing all those expectations is an important part of your class management routine.
Have Effective Transitions
Having effective transitions. Whether that's going from roll call to the instructional lesson, you know, where do they sit? How do they act when you are teaching? How do they move to get the equipment and then get to the activity? You know, starting the activity and then giving the equipment back and how do they go out of class. So those transitions in between are really the times where behavior problems happen. So it's a, it's a good idea to nail that down and demonstrate your expectations for that.
Finding Partners
Forming partners and teams is a very big routine. So how can you do that quickly? So there's not a lot of time and activity time wasted while you're figuring out who they're going to be with. So if that's predetermined teams, if that's letting them choose, you know, what does that look like in your class?
Managing Equipment
Strategies for routines, one of the things I like to do for distributing and collecting equipment, because I said, you know, it can take a lot of time to do that transition. It can prevent you from getting the activity in a reasonable amount of time. There could be arguments over what color ball. If you're at the elementary level, you know, and at the end of the activity you want to be able to transition to a new one or to the end of class without students just throwing stuff near a cart or over a box. So to prevent everyone from fighting to get a football from the same cart or flags from the same hoop, you can put out several hula hoops and distribute the equipment evenly among the hoops. So when you can send the students all at the same time to go get equipment and then there's not a big crowd round one little spot and allows everyone to get it safely and easily and quickly as well. Then at the end of the activity, you can send everyone at the same time to return the equipment so they can just put it back in any of the hoops and then you can in class. Another option is if you do have like a basket you're trying to do and you don't want to do the hula hoop idea, you could just get one basket and then release students by maybe the first initial of their name. So you could say a through E return your basketball F through J, return your basketball. So it allows them to go in groups and you decide. So again, there's not just one mass confusion trying to return the equipment.
Maintaining Appropriate Behavior
Maintaining appropriate behavior is important because we want to encourage the positive behavior, not just provide consequences for the negative behavior. So one way to maintain appropriate behavior is to keep students active and engaged. You can do that by making fun activities, you know, include fitness, but keeping them active, providing stop and start signals so they know when to start an activity and when to stop an activity. That could be music, it could be a whistle, something that they can identify right away, positive, specific feedback. Call them by their name and tell them exactly what they are doing correctly. Instead of saying, Hey, great job. They don't know what they did. So instead give them positive, specific feedback. You know, I like the way that you stepped with your opposite foot. My favorite strategy for maintaining appropriate behavior is the strategy of when before what. Tell students when you want them to do something before telling them what you want them to do. So if you tell them to find a partner, get a basketball and do 10 bounce passes, they're going to hear the word partner and then go look for someone. They're going to ignore the rest of your instructions. So instead say, when I say go or when I blow the whistle so they know, they hear everything before they move to complete a task.
Reducing Inappropriate Behavior
Reducing inappropriate behavior. Some of those strategies include proximity. So standing near the students that are misbehaving, making sure to provide consequences, short consequences, remove them from the activity for 30 seconds to a minute. And then put them back in so they know they did something wrong, but they, there is some kind of a consequence. My favorite strategy for reducing inappropriate behavior is the principles of three. This is used to simplify instructions and avoiding conflicts during activity. So for example, an activity with offense and defense, the rules might say stand three feet away. You have three seconds to pass the ball. The ball must travel three feet to be a catch. And this helps students remember also with the principal of the three had, they're going to be spending less time arguing about what the rules are. Everybody knows it's three. They can agree on that and move on. So it's just an easy number to remember.
Do you want for more information about class management skills, visit SPARKPE.org.