Halloween is quickly approaching and if your students are like mine, they are starting to get squirrely and excited. Not to mention their increase in sugar intake from CANDY!!!
In order to embrace their enthusiasm and not go "crazy" myself, I like to incorporate a few activities into my curriculum that will not only celebrate this special time of year but get them moving.
3 Spooky Fun PE activities for K-12!
Spider Web Team Challenge:
Objective: Pass each student from one side of the web to the other without touching the web.
I use the Spider's Web Team Challenge™ from Gopher for this activity.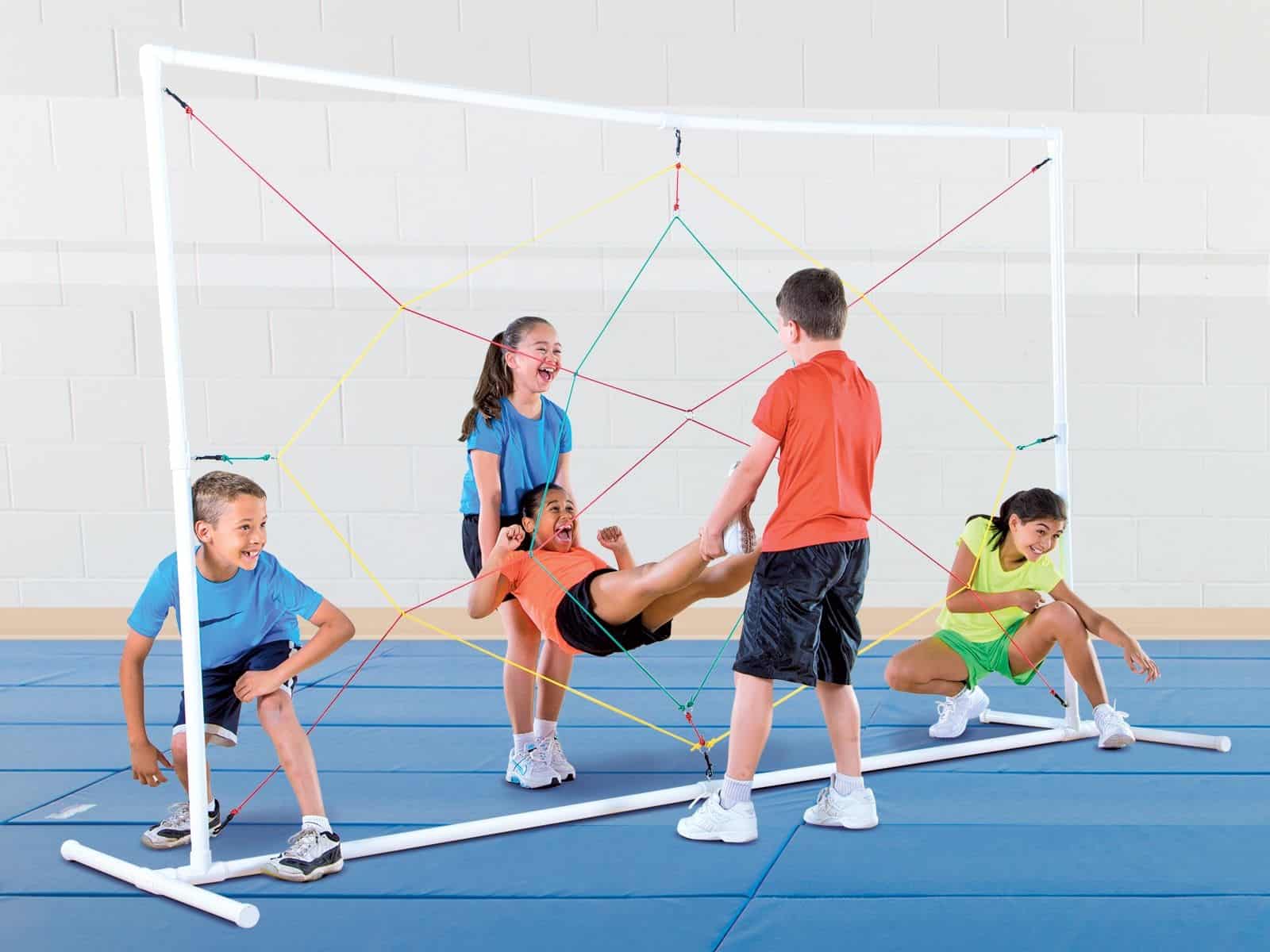 Zombie Tag:
Objective: Be the last "human" remaining.
How to Play: Turn out the lights in the gym (mine has a few emergenc lights, so it doesn't get too dark… safety first!). Then, play spooky music. Everyone starts out as a "human" and walks (no running!) around the designated space (I recommend the basketball court). If a "zombie" taps a student on the shoulder, both arms go up in front of them and they are now a zombie. The zombies walk around with their arms up trying to tag the remaining humans. I am the first zombie to start the game off. I only tag one studenta nd get out of the game and monitor. Zombie tag runs itself from tht point on. Once you see that all students are now zombies, the game is over.
Glow in the Dark Ball Toss:
Objective: Be the 1st team to get the glow in the dark ball(s) from one end of the gym to the other using parachutes (or sheets), without dropping the balls.
How to Play: Students get into teams of 8-12. Half of the students use 1 parachute, and the other half uses another. They work together, using the parachutes, to catapult the glow in the dark balls to the parachute in front of them. Students may not use their hands to catch the balls. If the ball drops on the floor, the team must start back at the starting line.
You can use the FireFly™ Flow in the Dark Dodgeballs and 6″ or 12″ diameter Parachutes for this activity.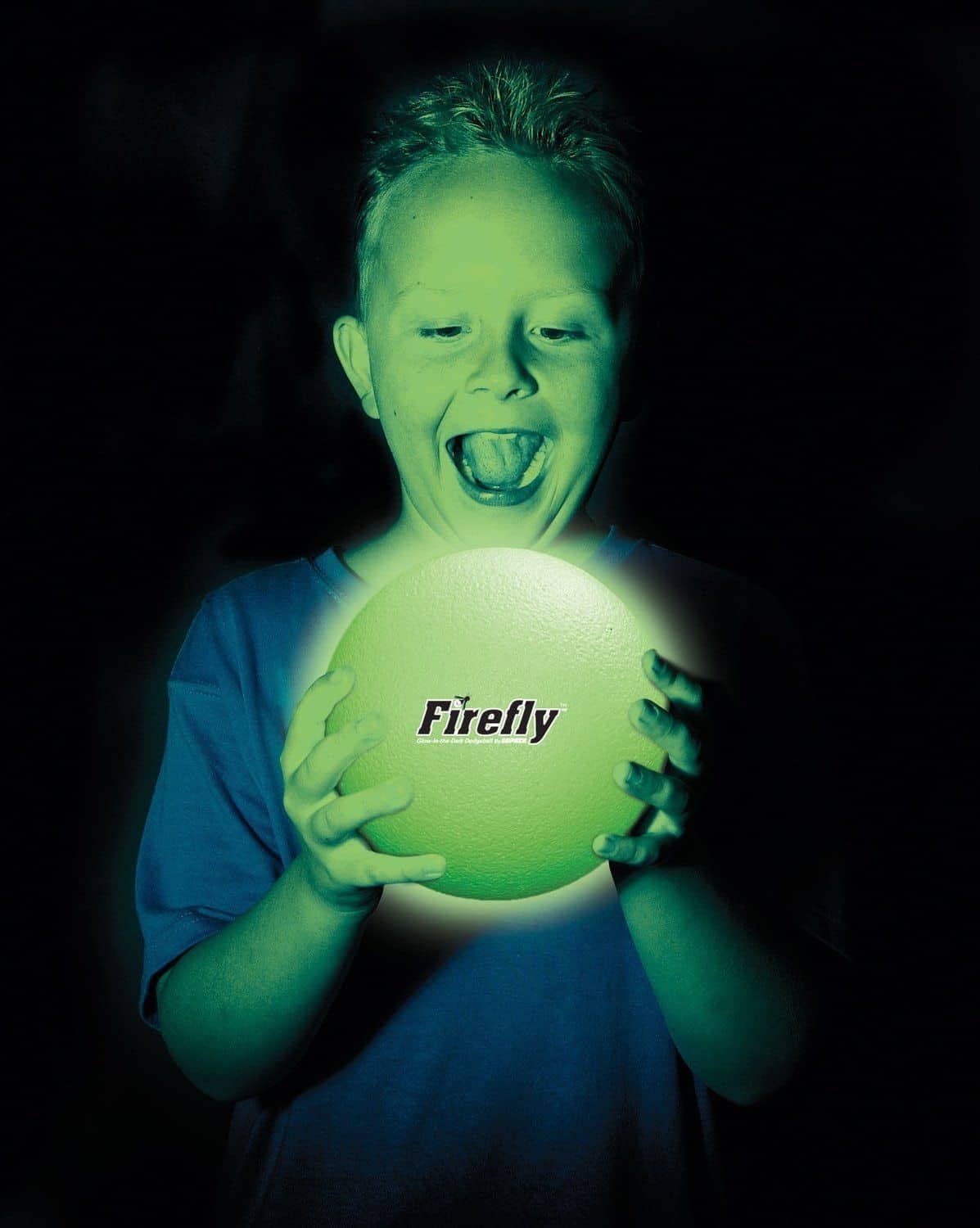 Check our more great Halloween Games & Activities!