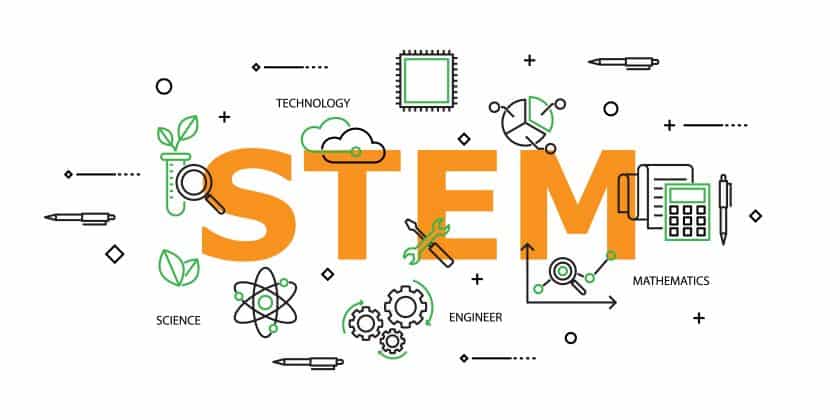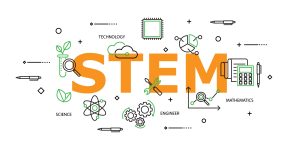 Science Technology Engineering Arts and Mathematics (STEAM) programs are popping up in high schools, middle schools, and even elementary schools across the country. (Note: Some use the acronym STEM and some include Arts in the acronym.)
To better prepare students in the fields of STEAM, the federal government has prioritized the development of programs, academies, and schools emphasizing these areas. This push, as well as data suggesting STEM jobs make up 20%, or 26 million, of US jobs (From stemedcoalition.org) leave me thinking that STEAM education is here to stay.
As most of you would agree, in STEAM education, physical education is essential for all the reasons we support. However, as with any school, it is important that the physical education program "fit" into the school philosophy. I am not suggesting that physical education should exist in these schools simply as a support class for STEAM courses. In fact, I would suggest that physical education be a part of these programs because it would be the only course in which they learn the skills, knowledge and attitudes requisite for a lifetime of physical activity.
STEAM typically focuses on an integrated curriculum where multiple content areas are blended during learning experiences. Problem based learning (PBL), discovery, and exploratory learning are emphasized. Students are typically actively engaged in the learning experience looking for solutions. In my mind, this is where the excitement for a physical educator begins. How can we take those educational tenants, which are not unique to STEAM, and infuse them into a physical education program that maintains the goal of preparing physically literate students? Frankly, I think we do much of this already; we just need to let other educators know and highlight what we do.
Like most of you, STEAM is new to me, but I can't help but wonder what STEAM physical education can look like. In the elementary ages, guided discovery could be used to initiate student problem solving. Cooperative, adventure education type activities could be used to further their decision making, problem solving skills with groups. This is an excellent strategy for teaching students about group dynamics, what leaders do, how to disagree, how to learn to cooperate and communicate. All are strategies many of us use but would lend themselves to PBL and exploration. Allowing students to invent games given a set of equipment. Exploring equipment uses. Physical education teachers could collaborate with science teachers to generate learning experience in both spaces, based on friction, momentum, force, etc. When learning about Internet searches in computer sciences, students could search for physical activity videos to do in the classroom, in physical education, or at home. Pedometers in physical education lend themselves to mathematics lessons with real data to calculate averages and generate graphs. Teachers could collaborate to infuse dance and music in an arts program.
In middle and high schools, the opportunities are endless as well, particularly if we provide students with a strong content foundation to build on. For instance, one approach might be to provide a lab/lecture/activity based course that on the surface resembles a traditional health and physical education class. This course, taught using PBL and exploration, would provide fundamental knowledge such as why physical activity is important, basic nutrition, stress management, the FITT principle, lifelong physical activity skills, etc. Once students have this knowledge, then the real fun would begin. For instance, in a computer engineering course students might be faced with the problem, "When students enter middle and high school their physical activity levels drop. Using app development skills and computer engineering skills, generate a strategy to get students more active." Is that possible? I don't know but is fascinating. In physics students might learn about viscosity and friction and be able to link that information to arteries, cholesterol, and heart disease that the learned about in the foundations course. And that is just a start of what could be accomplished. Letting young technologically savvy, physically literate students develop strategies to improve health is exciting and promising.
In sum, STEAM education is here to stay. From my perspective, physical education has a tremendous amount of upside in this approach to education. With some thoughtful preparation and creativity the possibilities are truly endless. As I said, this is not to say physical education is a primer for other course work; this is to say our existing content can be strengthened to fit perfectly in a STEAM approach and strengthen the learning experiences as well. Given the push for STEAM programs, I think it is essential that physical education begin considering how what we already do can lend itself to these programs.