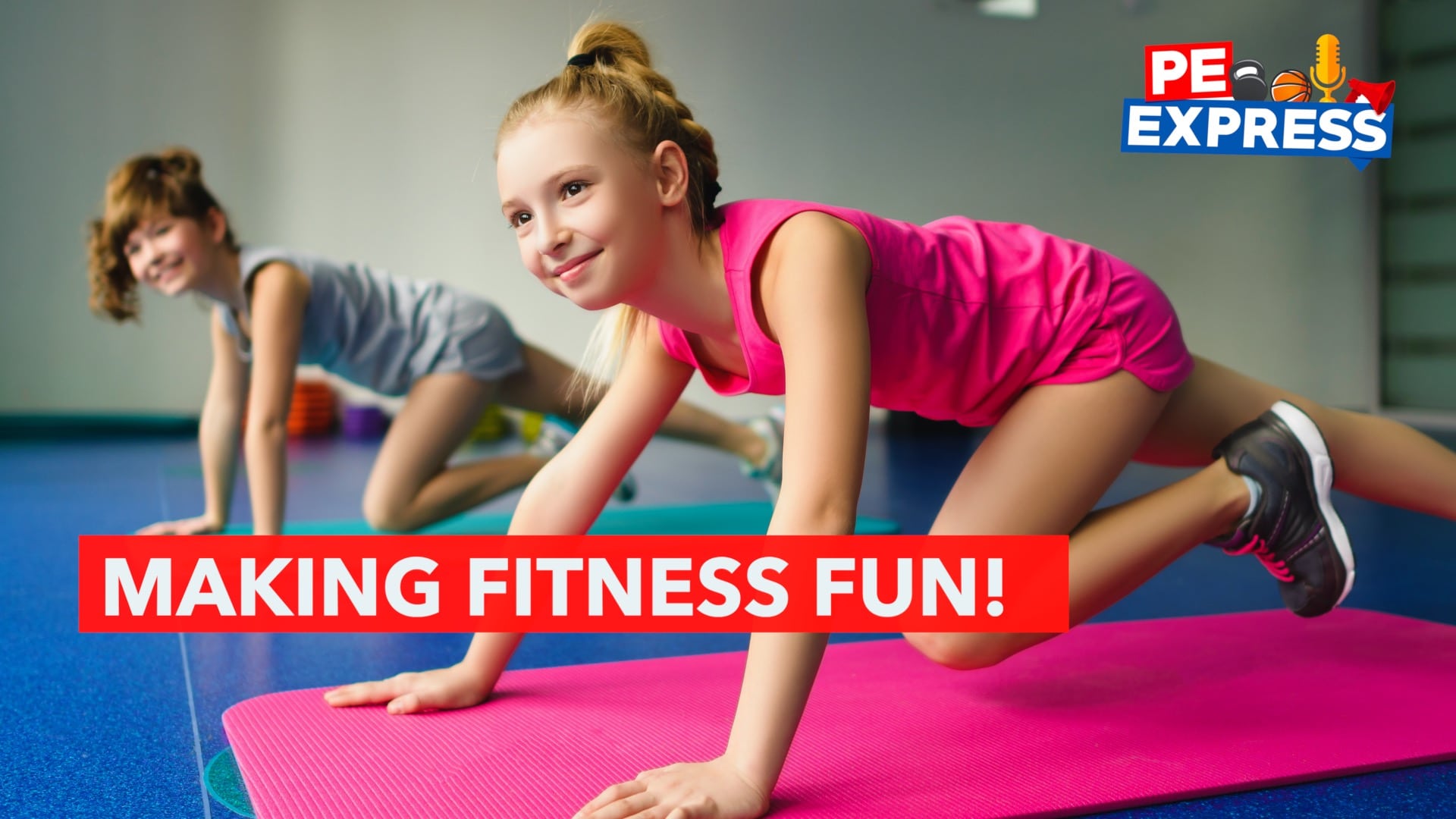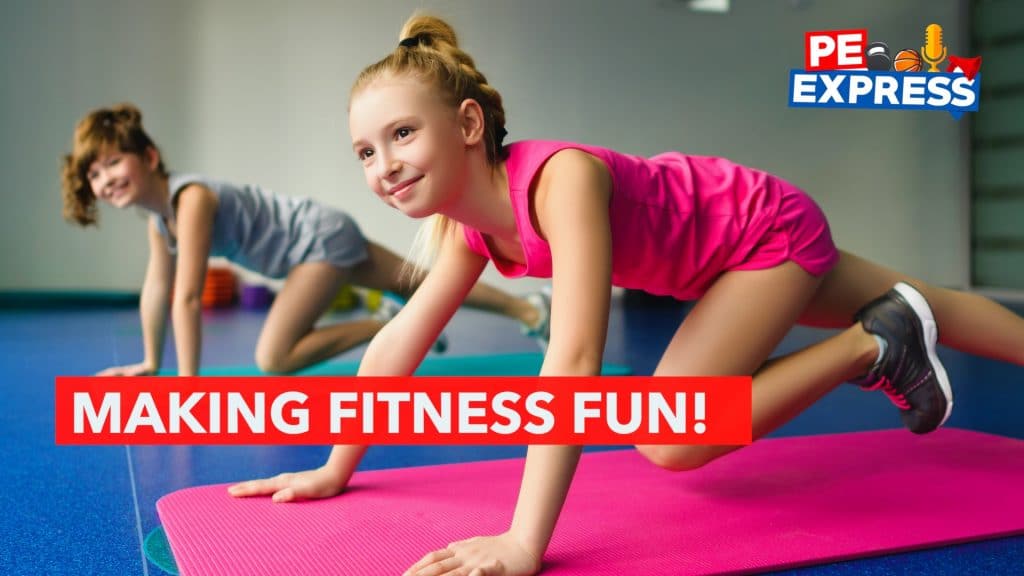 Episode Transcript:
When many people hear the word fitness, the last thing they think of is, enjoyable. It certainly is for some students, but I think it can be for all students.
The Purpose of Fitness in PE
As physical educators, I think we're great at making activities fun and enjoyable and making modifications, but just observing over time in the last 20 years, I don't think we're always great at transferring those same practices when we're teaching fitness, but I think we can. First, let me say that I'm not trying to get kids fit during physical education. That's not my goal at all. I'm trying to show them about fitness. Show them that fitness can be enjoyable and how they can do fitness activities that are enjoyable for them. Just like in physical education and other areas where we're prying to provide students with the skills, knowledge, and attitude to be active. I want to provide them the skills, knowledge, and attitude to enjoy fitness activities. So here I'm going to discuss teaching strategies. There are lots of activities out there that you can find online, but often it's the teaching strategies that make all the difference in to making physical activity and fitness enjoyable.
Start with Progressions:
First, I think we should start with progressions from easy to difficult. Just like when you're teaching a tennis lesson or outdoor pursuits or soccer or hula hooping, you always start with progressions. And early in the year, I use fitness challenges and you can go to DynamicPEasap.com to find this exact activity, but during this activity, I teach a variety of fitness skills. And doing this, I start with the easiest. For example, pushups. Pushups are a great activity, but we rarely teach progressions and then we wonder why kids can't perform them. So we rarely start with something really easy when their heads are so big, they can't do a pushup anyway and then progress up to something a little more difficult and they just can't do these things. So if we start with just getting kids in a pushup position and getting themselves to hold themselves up, that's a huge start. So they can wave to a friend, waive a foot, then you can do knee pushups, you can go to a flat tires, which are just basically backward pushups, so they'd go down slowly. Wall pushups are a great progression up to a normal pushup. It's just this idea of progression that we use in all other areas that it's a great strategy.
Interval Music for Motivation
Another strategy I like to use is music. I think music is a great tool. It's a great motivator for kids getting the songs they like. It helps provide energy in a lesson and I just don't think you can go wrong with providing appropriate music.
Also related to music, I like to let students select their own workload. So what that means is I don't do a blanket prescription where I say everybody do 10 pushups. I don't know if everybody can do 10 pushups. Hopefully I'm making this an individual experience for them so everybody's going to be doing different types of activities, but when students pick their workload, I like to do 30 seconds of you do the most you can do in 30 seconds and then we'll move on to something else and by creating this interval music I, I've used apps such as Garageband or Audacity or Waive Pad. I can create interval music where students are picking their workload and choosing how hard they work during the time that the music's on. Let me just clarify what I mean by interval music here. It would be 30 seconds of music followed by 30 seconds of silence, followed by 30 seconds of music, followed by 30 seconds of silence and you continue this on for eight to 10 minutes. So if I have a four minute song, it would end up being an eight minute song with 30 seconds on, 30 seconds off.
Mix Up Activities
I also like to mix it up a little bit with fitness activities. I use a variety. Every two to three lessons, I'm switching it up, doing a different activity. I might go from hexagon hustle to circuit training to a challenge course and provide that new life into a fitness portion of my lesson. I do avoid routines. I don't usually do things like standing in lines and doing stretches and pushups and those types of things. If we are doing those types of activities, I usually do that in a a scattered formation.
So in review, the strategies that I've touched on here are progress from easy to difficult, use music, let students select their workload, mix it up a little bit and avoid using the same routine every time they come in to physical education. So those are some strategies. Again, DynamicPEasap.com offers activities that will allow you to implement these strategies and we would love to hear your thoughts thrive.