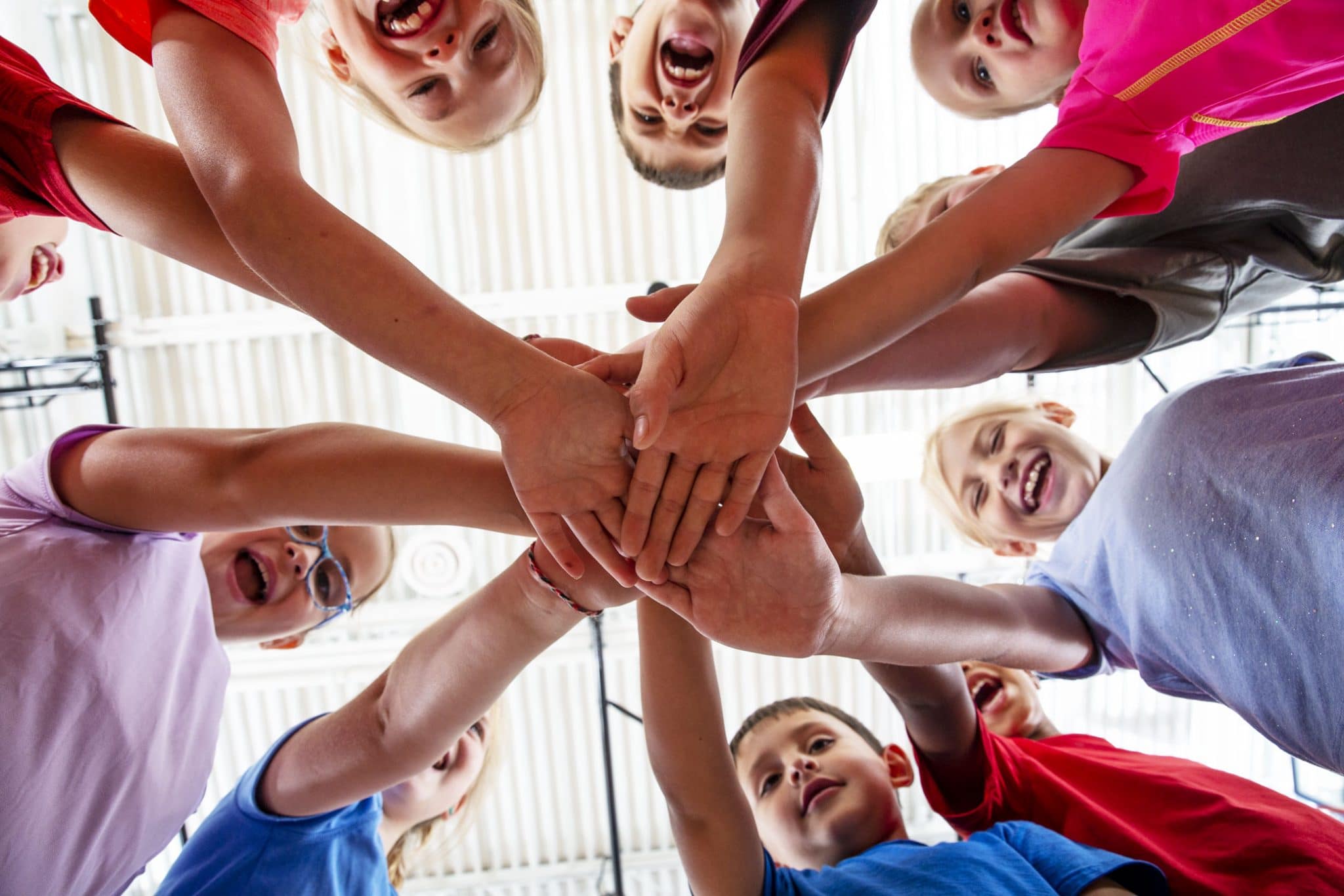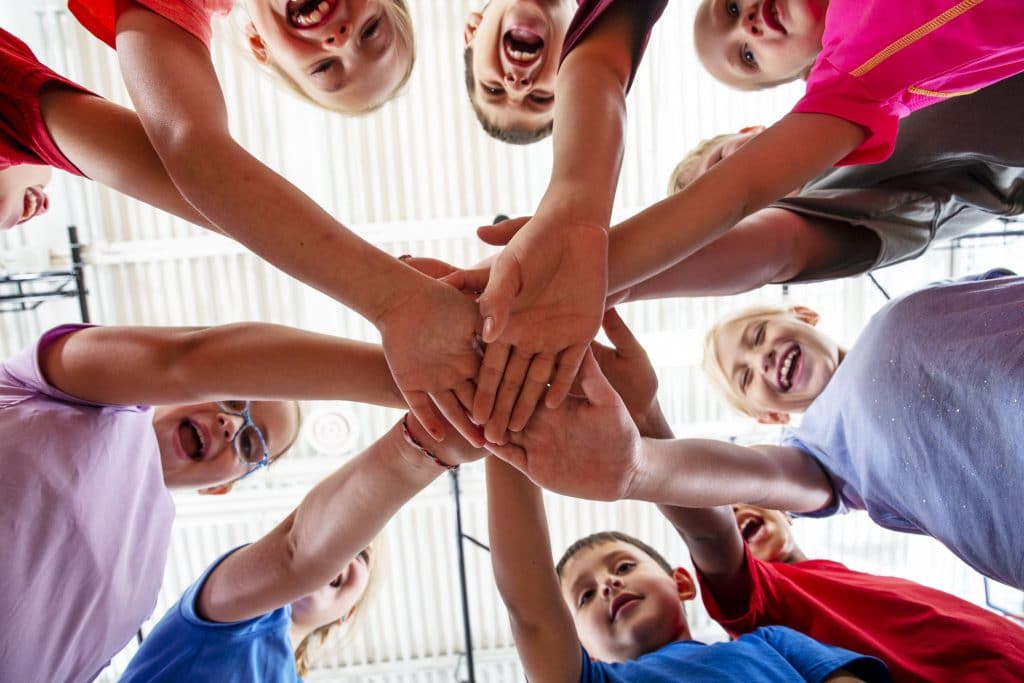 Teamwork is a key factor in the overall success of any team or organization. In comparing the philosophies of the winningest coaches and the most successful leaders in the business world, team chemistry is often at the top of the list when it comes to achieving success. Team chemistry doesn't just happen, however. Trust among team members doesn't magically appear once individuals are placed on a team. For teams to achieve optimal performance, the necessary skills need to be taught and practiced.
Team building is a cooperative process that a group of individuals uses to solve both physical and mental challenges. It is also an excellent way to enhance social emotional learning and build trust among teammates.
According to CASEL's definition, "Social and emotional learning (SEL) is the process through which children and adults understand and manage emotions, set and achieve positive goals, feel and show empathy for others, establish and maintain positive relationships, and make responsible decisions"
In order to be a supportive and resilient teammate you need to have strong SEL skills. The adversity experienced in team building through physical challenges allows participants to practice managing emotions and build trusting relationships. If your teammate makes a mistake, you need to learn how to be supportive and provide encouragement. If your team fails, you need to learn how to develop a growth mindset and recognize that failure provides the best opportunities for growth. As your team struggles to achieve the goals of each challenge, you need to learn how to collaboratively reevaluate the situation, build on what works, and problem solve through what doesn't. When encountering setbacks, you need to learn how to manage your emotions and not allow frustration to result in team breakdown. And finally, as a true team player, you need to learn how to put team goals ahead of personal goals. Team building through physical challenges provides experiential opportunities to develop a growth mindset and learn how to be supportive teammates. This in turn, results in stronger social emotional skills and deeper bonds among teammates.
Team Building Helps Participants Learn How to Manage Emotions
When leaders allow students to attempt the challenges without addressing important topics such as teamwork, growth mindset, problem solving, praise, and encouragement, teams will likely have a negative experience. That is because they need to be taught the skills and then provided the opportunity to practice. Emotions will no doubt run high as a challenge is just about to be solved, a mistake is made, and the team has to start over. Strong emotions can lead to poor judgment. Eye rolling, blaming, quitting, saying, or doing something hurtful are often go-to behaviors in the midst of the struggle. Emotionally intelligent people are skilled at managing their emotions and controlling impulses when provoked by strong emotions such as anger or frustration. Teaching students that frustration is a common feeling and that it's okay to feel this way is important. It's essential that they learn, however, that frustration is not an excuse to make a poor choice or quit. Participants gain self-control by identifying how negative emotions can result in negative behaviors and then provided the opportunity to brainstorm and practice positive alternatives. Teams will fail when attempting the physical challenges, and frustration will likely occur. Participants need to think carefully about whether their reactions toward failed attempts will help the team or hurt the team. Positive behaviors in response to negative emotions must be taught, practiced, and reinforced. Learning how to manage emotions is one of the many benefits of team building.
Team Building Promotes Trust Among Teammates
Having fun together, struggling together, and succeeding together are essential factors in building strong relationships. Adversity is an inevitable part of life, as is working on a team toward a common goal. For trust and growth to occur, teammates need to confront and explore questions such as: Will my teammates will be there for me if I make a mistake, or will they put me down or blame me? Will setbacks divide us, or will they make us stronger? Will teammates listen and value my ideas, or will they ignore or laugh at what I say? Leaders must be upfront about the difficulties teammates will face when working through team-building challenges. Proactively identifying potential struggles and then brainstorming strategies to overcome them gives participants the opportunity to learn how to be supportive teammates who build each other up and work collaboratively through setbacks. With team building through physical challenges, participants will eventually begin to recognize adversity for what it is: an opportunity to learn and grow stronger together.
PE and Sports Need to Lead the Way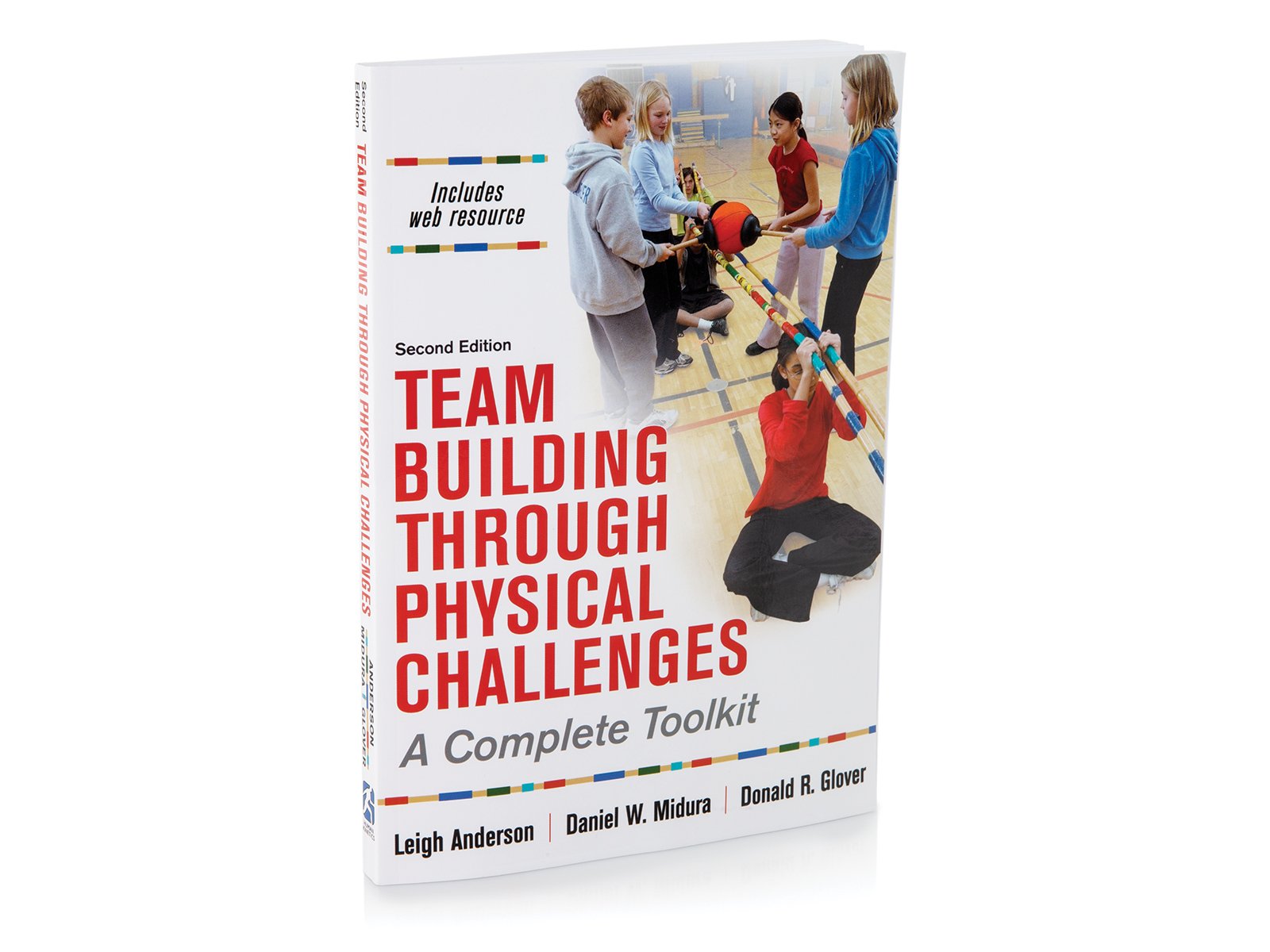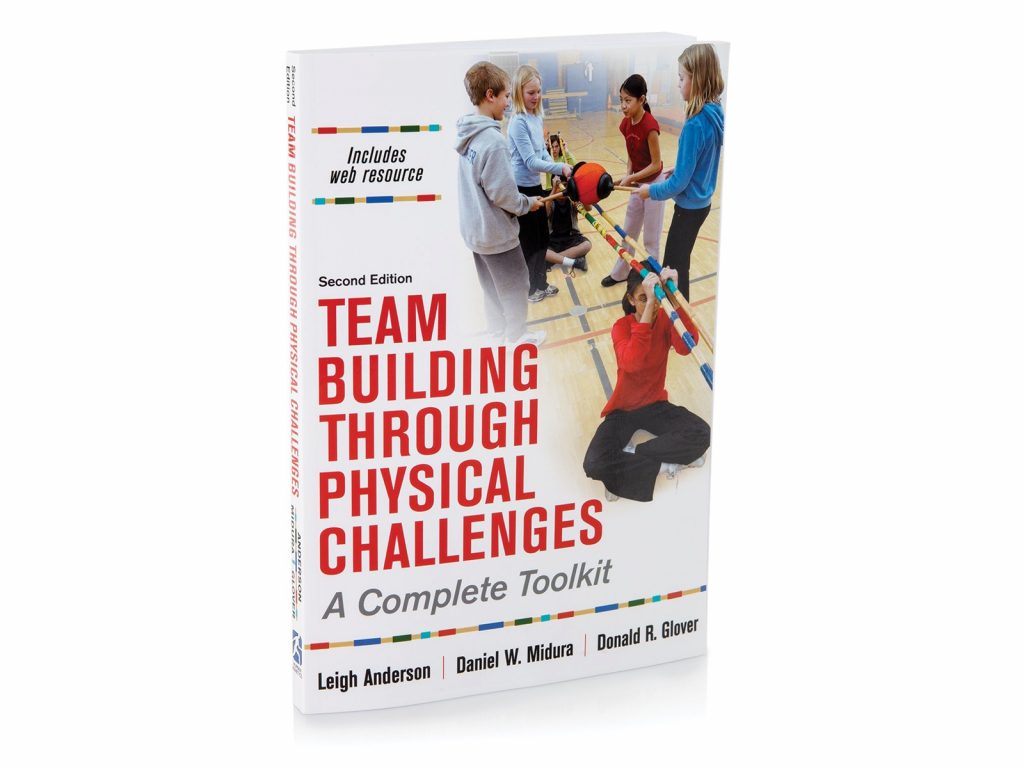 Team building is a fun, challenging, and engaging way to strengthen team chemistry and build social emotional skills. These need to be included in any program where teamwork is necessary. It's equally as important for executives in the boardroom to learn the skills as it is for kids in the classroom. Physical education and sports need to lead the way in teaching these valuable skills, but colleges and universities need to make it a mandatory class for every student. Not only does team building through physical challenges build trust and strengthen bonds within teams, it's an excellent way to build strong social emotional skills.
Successfully implement team building through physical challenges into your program with this step-by-step approach.