Whether you're buying flag belts for the first time or looking to replace your existing belts, we want you to find the perfect belt for you and your students! Gopher has a wide selection of flag belts for you to choose from (over 6 pages in the Gopher catalog)! 
We compiled a list of 5 of our top flag belts so you can easily compare options and find the best belt for your program!
PE teachers love to use these alligator clip flag belts because they are easy to use and incredibly sturdy. Flags are triple-stitched into the belt so they are not going anywhere! When a flag is pulled, the belt releases from the alligator clip, and the entire belt comes off. 
The no-buckle design of the StickPro flag belt system lets students simply place this belt around their waist, stick it, and go! Students can easily get the perfect fit without having to adjust the loop of the buckle. The entire belt uses hook-and-loop fasteners (VELCRO®) allowing students to attach multiple flags and stick them 360 degrees around the waist.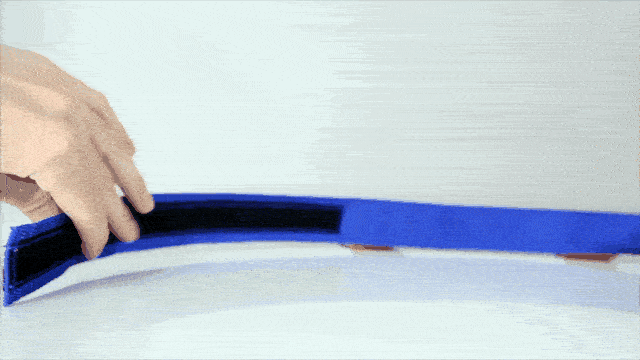 Strong, polarized magnets make the MagnePro buckle the easiest belt to put on while also ensuring it also stays on during play. Flags are triple-stitched into the belt. When flags are pulled, the entire belt releases. Overall, the MagnePro belt is easy to use, stays connected, and easily releases when pulled.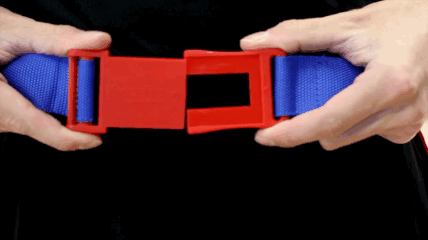 Clip Design = Magnetic Clip
The Infinite Flag Belt is a great all-around flag belt. This belt includes a sturdy buckle with a 360-degree hook-and-loop fastener (VELCRO®) exterior. Flag belt sets come in sets of red, blue, and rainbow colors. Separate teams by rainbow colors to add a fun dimension to flag activities. The possibilities are endless!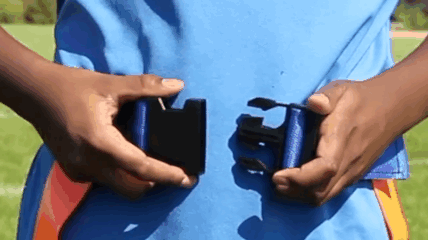 Younger students can have a difficult time with buckles. The ClickPro Flag Belt was developed to simplify the buckle, allowing for less hassle and more activity time. Students easily slide and click the buckle into place to secure it, while it easily releases with the single push of a button. Flags attach by hook-and-loop fasteners (VELCRO®) and easily release when pulled.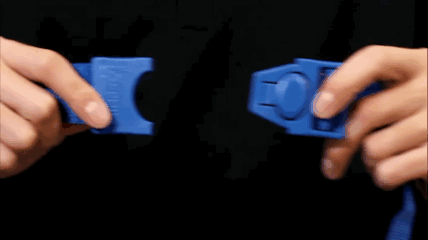 Clip Design = One Push Button