Earlier this summer I enrolled in an online leadership program led by Jeremy Boone, performance coach, speaker, best-selling author, researcher, and consultant. Jeremy is the founder of LeaderKit. This online leadership group has taught me a lot and I am applying to not only my professional, but personal life as well. One module really hit home for me on both a personal and professional front and has been a guiding principle of how I am moving forward in the midst of a major shift in our lives. 
Preparing for t
he 
Next
 Normal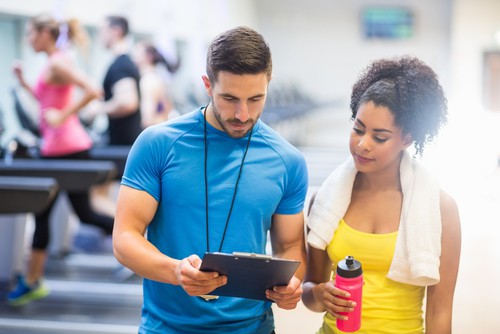 As we began the module, one of the first things that was discussed was how do we proceed to lead others in the midst of a pandemic. There is a philosophy floating around in education that compares teaching in a pandemic to airplane pilots building the plane on the runway. It has a lot of merit. Teachers and coaches are building online learning platforms and recording lessons days before students will log in. What used to be the norm is no longer and there has been a major shift from what we had all become accustomed to.  This applies to several facets of life, but certainly to education, and coaching as well.   
Jeremy illustrated to the group that what we need to do is incrementally achieve successful steps that will lead us to the "Next Normal."  We use the term next normal vs. new normal because life is changing so frequently in our current climate. Studies and policies change all the time, and in some cases daily. If we set our minds to a certain level and define it as the "new normal," that creates a fixed state that has a high potential to rapidly change. By thinking of what is the next normal, we can "normalize" our present situation for that particular time. 
Examples
 of preparing for the next normal
I was lucky enough to train athletes over the summer. I blogged about our mission to successfully show our Admin that we could train and interact in-person, hopefully leading to a more normal fall sport season. We batted .500, as half our sports were successful, and the other half got pushed to the spring.  This wasn't because the kids or staff did anything wrong, but because the Minnesota State High School League ruled it to be that way. Even though we didn't get all of our sports in, we established the safety protocols that would give us the best possible opportunity to play. 
In the example above, it was imperative to communicate that our next normal was to do what is said and even then, understand that sometimes that isn't going to be enough to get what we want. We have to be ok with the fact that society is in a very fluid state – constantly shifting and adjusting.  
Another example is that now we have cleaning supplies at every workout station in our facility.  In all reality these are probably never going to go away and will be our next normal for the high school weight room setting.  
Setting 
Expectations
Rather than set very high expectations, set minimum expectations. By doing this, our evolving state resembles an ascending staircase. Each step higher is establishing a next normal and allows us to normalize our present situation. By systematically climbing the stairs, we avoid massive drop-offs or huge declines in progress. Step by step, brick by brick.  
I am contemplating our return to school in mid-September right now. Prior to enrolling in Boone's class, I would have said my goal was to teach kids in person all year. Now I have shifted my perspective and want to be teaching kids in person starting in October. Then if we get to October and are still doing hybrid or distance learning, my goal will change to teaching in-person in November, and so on. 
Stacking Wins
The concept of stacking wins greatly adheres to and assists us as we work to normalize each day and every situation. Stacking wins means compiling all of the little victories along the way to manufacture momentum as we climb the staircase. It's a radical acceptance of our current situation.  
This is not the easiest thing for me to do. Especially contemplating the idea of doing distance learning as a high school strength and conditioning teacher. But it is what it is. For now, I am starting the year out teaching kids in a "Hybrid Model." I will have half of my class two days a week and the other half on two different days.  Everyone is distance learning on Fridays.
The fact that I get to work with kids in my facility as a part of their school day is a huge win for me. If I can allow more students in our facility, I will continue to stack these wins. However, if we reach a point in the coming months where we are not able to continue and go back to full-time distance learning, I will respect that as our next normal and begin climbing the staircase again.