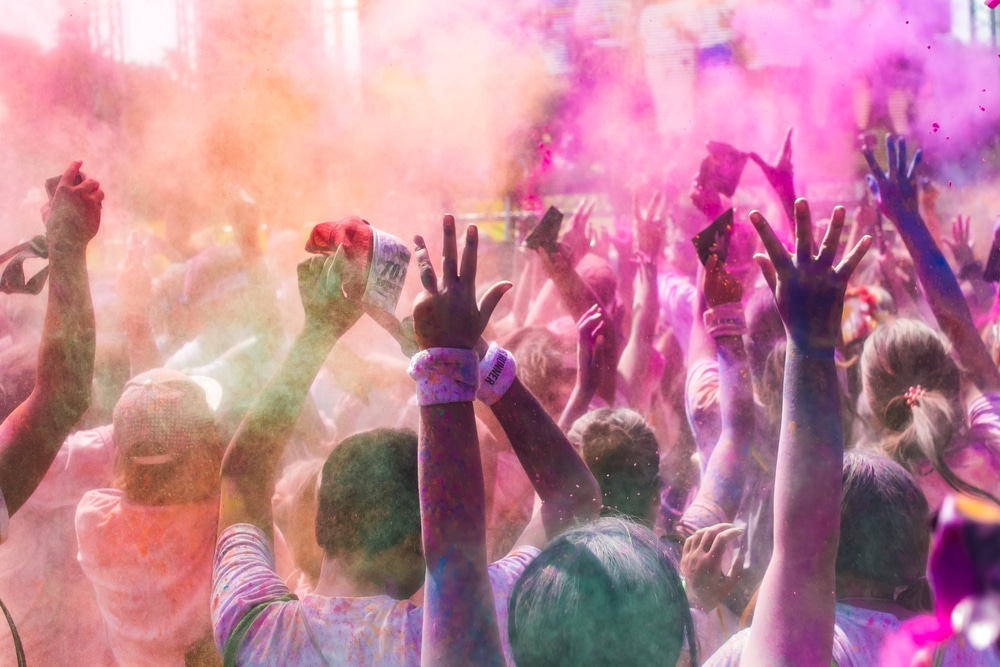 Think back to your school years (K-12) and recall a favorite physical education or physical activity memory. Does field day, a special field trip, or dance performance come to mind? Perhaps it's your first athletic competition or a final state tournament appearance? As physical educators and coaches, we are in the 'memory making' business. I heard this term at a recent workshop and it really stuck with me. I can recall many favorite memories from childhood regarding my physical education and athletic participation. It was an indispensable part of my personal development.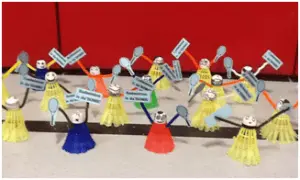 When it comes down to it, students may not remember daily lessons but they will remember the "experiences" and the feeling of being successful at something in your class or the lack thereof. Students who leave with more negative experiences than positive create future barriers against our profession. We need to make sure our classrooms are emotionally and socially safe as well as be purposeful in creating positive memories. This will help students transfer their learning and become our advocates as the future parents and community leaders they are sure to become.
Learning should be challenging and fun. Culminating events are the PE FUN Factor and a very effective way to create positive memories in physical education. Use this PE FUN Factor Formula to guide you and check out my "FUN Factor" blog resource page where you will find several go-to resources!
The PE FUN Factor Formula:
Identify the need. Reflect on your teaching and ask: What area can I improve? What curricular units need some 'jazzing' up? What have I wanted to do and haven't yet? What new tradition do I want to instill in my program or school to showcase student success?
Identify the type of event. Will it be in-class, school-wide, or cross-curricular in nature? Here are some examples I've experienced (more can be found on the web and Twitter):

In-Class Events: End of unit celebrations with goofy awards created by students (see badminton birdie picture above), Dance performances, "Design Your Own" game/routine, Obstacle courses, Sport-Education based tournaments, health.moves.minds. events, Speed Stacking or Jammin' Minute activity break world record days, and Just Dance-a-thons.
Large Group or School-wide Events: Family Fitness Night, All-school fun-runs (can align with holiday celebrations), Field trips, Special schedule tournaments (I've seen an all-school bowling tournament blow me away!), and Fuel Up to Play 60 events.
Cross-Curricular Events: Working with math and social studies teachers to use student pedometer steps to track progress along the "Oregon Trail." History facts and math skills are reviewed in PE and students take their step data to math to graph and analyze. Working with the technology teacher to integrate use of fitness apps (students develop reviews and then try out in PE class) and tech students develop a PE website.

Keep it simple and start small. You can't do it all, all of the time. As teachers, we usually have too many things we want to do. Remember to choose one new thing and build from there.
Develop a support team. Involve parents (superhero volunteers!) and students (the more they are a part of the planning, the more successful the event will be as it increases buy-in). Depending upon the event you will also need one or more colleagues on board. Ask early and stay organized so their time is valued. Remember to return the favor when they need it.
Follow through and just go for it (and more than once!). Every event has areas of improvement. It is crucial to reflect, improve and do the event more than once before throwing it out because "it didn't work." Sometimes you just have to go for it and enjoy the moment with students. If they see you having fun, they will have fun too. Before you know it you will have a wonderful tradition at your school such as my program's annual fall fun run (see picture above).
Document and share your success: Sometimes this critical step is overlooked. Have students send invitations to parents, administrators, school board, the media and local leaders (mayor, etc.). Have a plan as to who will help take pictures and video of the event so you can share it with students as a way to cement the positive memory.
With these factors in mind you have the perfect formula to get yourself started with integrating more or improving existing culminating events in physical education. Remember, we are in the memory making business, so be sure to create positive memories that will last a lifetime and help support the development of lifelong learners and movers. Contact me or visit my resource blog for more information, handouts, and ideas. Best of luck!
Continue the conversation: What culminating events have become traditions in your teaching and how have they helped your program? What event have you always wanted to do and haven't yet?