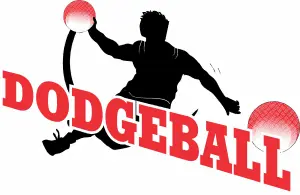 As I have written previously, I believe there should be a balance between traditional sport offerings and 21st century fitness in physical education and wellness curriculums. Both have a place in the wellness continuum from a cognitive, social/emotional, and certainly physical perspective.
However, I've always felt that physical education classes should be fun too, which leads to a very relevant question and hot topic in P.E. these days— Dodgeball.
Should Dodgeball be included or banned in today's Physical Education classes?
The conversations I have witnessed, read, and heard about are rather "spirited" to say the least, and that's being polite! Dodgeball in PE has been a fan favorite for many kids at all levels of since the 1970s. It is an activity that is either loved or hated by kids, parents, and teachers. There simply is no middle ground on this one. Ask anyone you know if they like or dislike Dodgeball and they will have an opinion.
Here's a test! Ask the next three people you run into after reading this blog whether they think Dodgeball in PE should be allowed or prohibited in schools and see what they say. They will definitely have an opinion.
But the point runs deeper. Does dodgeball in PE have any educational merit or is it simply a form of "survival of the fittest" gladiatorial-type of physical torture? Proponents of Dodgeball will espouse that the fast-paced activity encourages hand-eye coordination, reflex enhancement, decision-making skills, teamwork, throwing and catching skills, and the positive list goes on. Detractors of the game will tell you that it is a punitive and punishing game where the stronger kids pound the weaker kids. And yet who is correct?
The argument gains traction with each discussion, blog, article, tweet, etc. and grows stronger each day. What about you? As a professional, parent, or spectator, what is your perspective? Should Dodgeball in PE be banned or welcomed? Check in and let us know what you think. Thanks for sharing your ideas and opinions.
Should Dodgeball be banned or included in today's physical education classes?