PE fitness activities are a staple of physical education programs everywhere. The best activities get students moving in meaningful ways and I'd like to share a few of my favorites with you. The great thing about these activities is that they don't require lots of equipment and each one has a "unique" component that is sure to get even your most reluctant movers to participate.
UNO Fitness
Based off the popular card game, UNO Fitness can be used as an individual activity, played with a partner, or done in small groups.  I let my students decide how they want to play.  The other thing I like is that you can customize the PE fitness activities to focus on a specific health-related fitness component or mix them up to include more variety.  To begin, set your space up to have a different exercise in each corner.  You'll want an inner "lap track" to travel around too.  You have two types of cards – exercise cards and lap cards.  The colored number cards will each represent a different exercise that students perform the number of times indicated on the card.  The special cards – Skips, Reverse, & Wilds will represent "lap" cards.  The Draw +2 and Draw +4 cards mean the player or group must select 2 or 4 more cards and complete all the activities before they can return to get a new card.  Click here to download and view the activity sheet.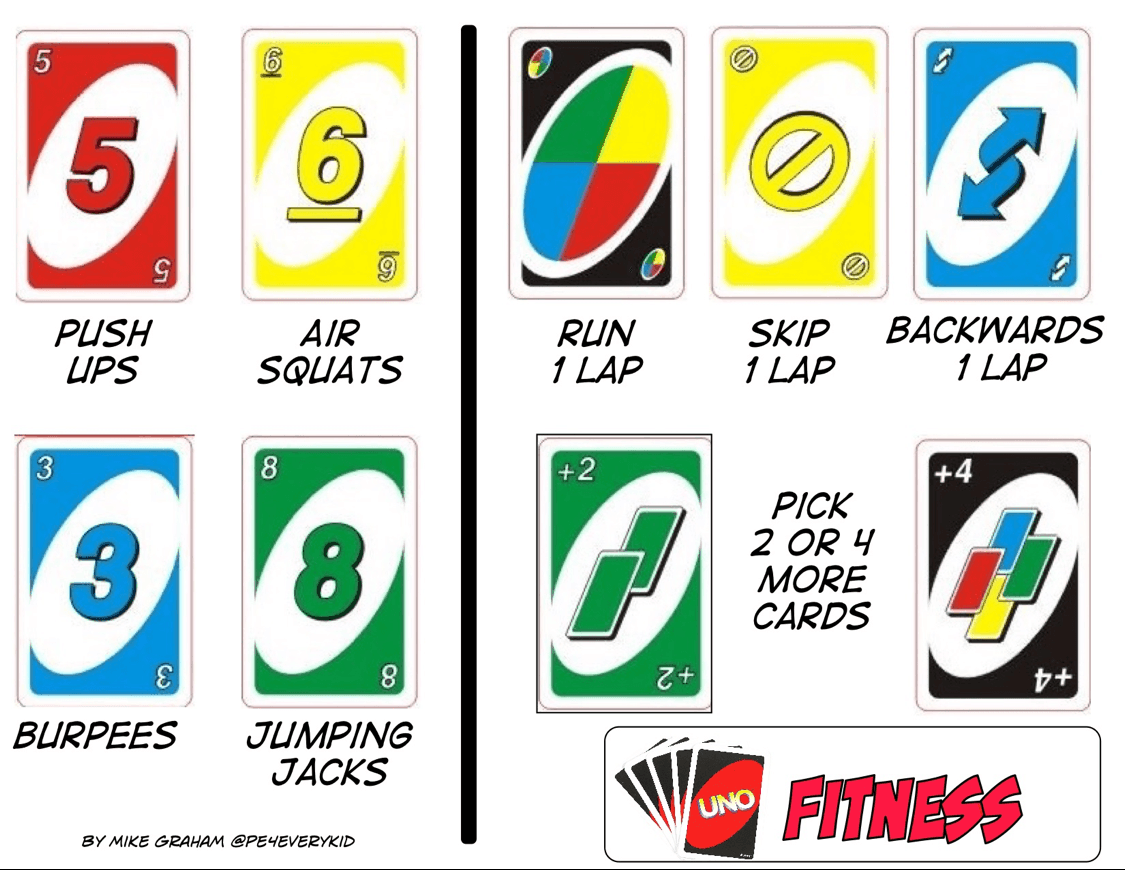 Jump Rope Challenges
Jumping rope is a great cardio activity, but it can be challenging for younger students. I like to turn that "challenge" component into a positive thing to encourage students to continue practicing and working towards a goal. I collaborated with Brian McPherson via Twitter on his "Jump Rope Karate" challenge where students earn a different color belt for completing a different number of consecutive jumps. With a little tweaking, we turned it into "Jump Rope Ninjas" with individual task cards for each grade level (grades 1-5). They have been a great way to motivate students to keep practicing by using a basic "gamification" strategy.
We did another collaboration together by combining jump rope with fitness exercises in a Donkey Kong themed activity using a similar gamification technique where students complete jumps and exercises to try and save the princess! I have several other jump rope challenges to help students be self-directed and give them choice as a warmup or when we do our jump rope unit. Click here to view a complete list of my jump rope resources and help your students get on the path to becoming better at jump rope and getting fit in the process.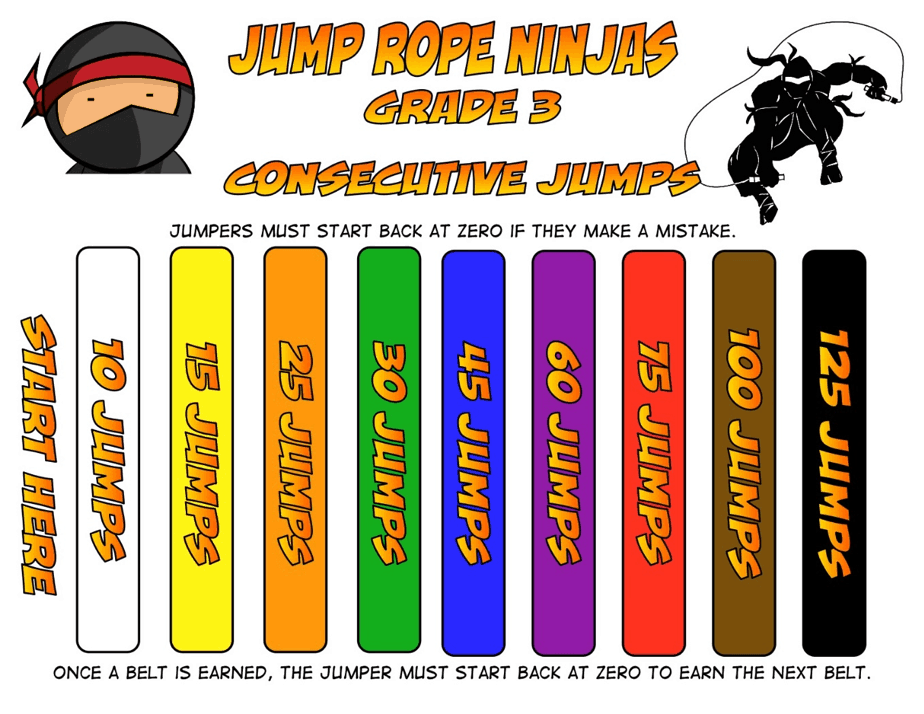 Themed Fitness Workouts
Another great way to get kids engaged in fitness is by using a popular theme. I like to offer some whole class fitness opportunities by using different workouts I find. I use my projector and screen to display the video and then class follows along. I came across Glenn Higgins on YouTube and he has some awesome themed based workouts that are sure to get your students engaged in a some short HIIT workouts using bodyweight exercises. Some of his themes include Star Wars, Super Heroes, and holiday themes. If you're looking for something quick that students can relate to, try out one of his fitness videos and get your students engaged in some functional PE fitness activity!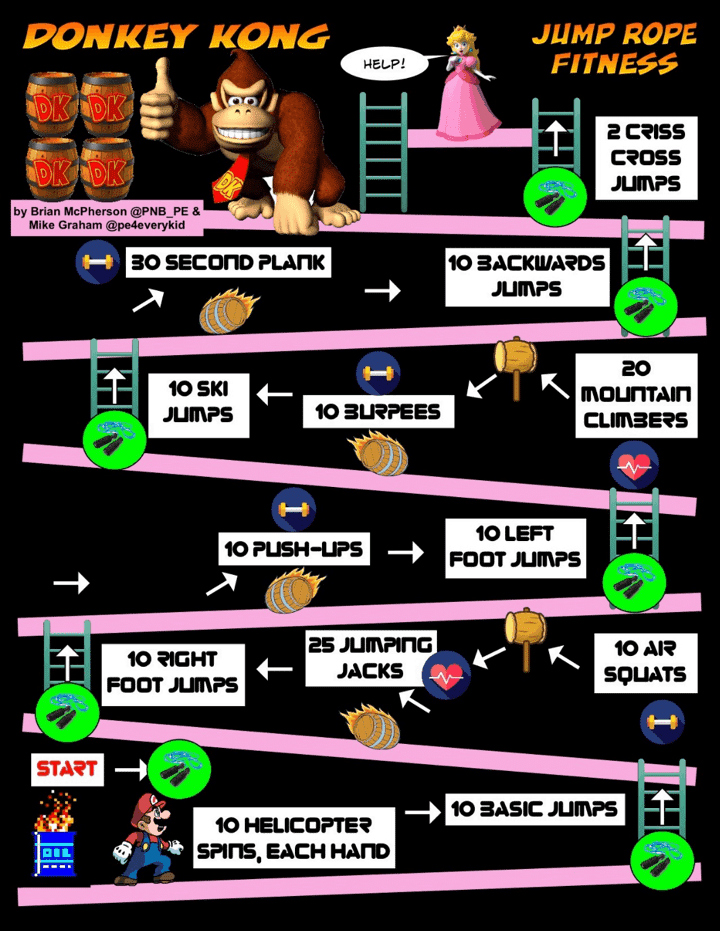 Summary
Whether you use a nostalgic card game, a gamified individual jump rope challenge, or a popular themed workout video, you're sure to get students excited about participating in PE fitness activities in your class. Fitness can be disguised in a multitude of ways, just keep offering your students a variety of fun experiences and they will find some way they enjoy staying active. Have an idea you'd like to turn into an activity for your students? Don't be afraid to reach out to me personally or leave a question or comment below. I'd love to collaborate on a project with you! Visit my site at www.pe4everykid.weebly.com