This month I am going to share some tips and tricks for teachers in their first year of teaching, and really anyone looking for ways to make things easier. I remember my first year of teaching and thinking I can tackle the world, only to find out that there were things that student-teaching did not prepare me for as well as I had hoped. Here's a list of 5 tips of advice for new teachers.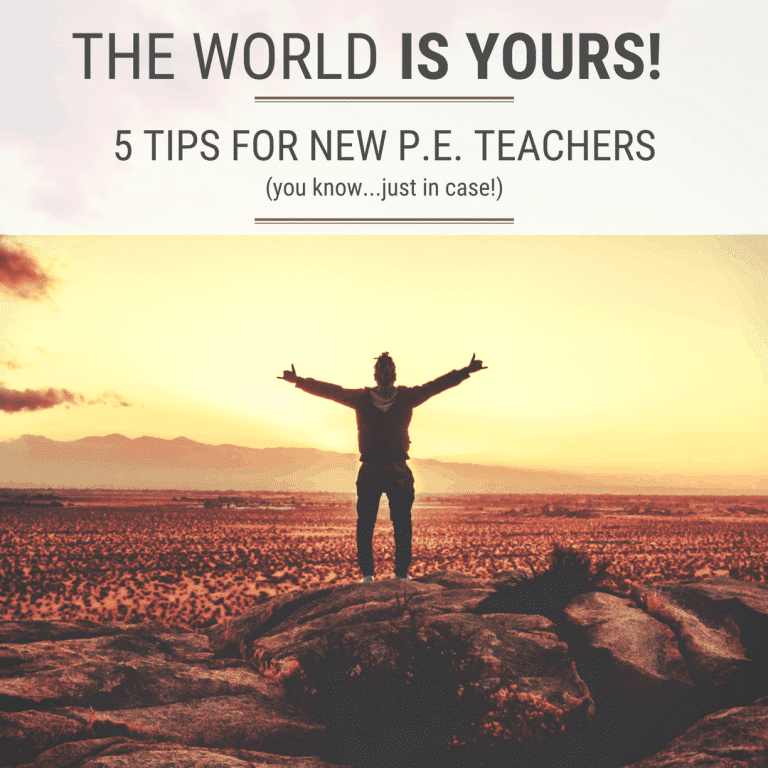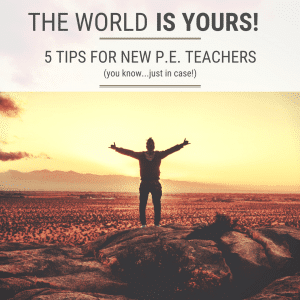 1. Keep It Simple to Start
My biggest piece of advice for new teachers is to keep it simple to start! If you are like me and your first teaching position is a solo mission, things can get overwhelming very quickly. Remember you do not need to reinvent the wheel, so pick your teaching units based on what you feel most confident in teaching to start the school year. I recommend starting this way to get yourself into a groove. This will allow you to get comfortable with your surroundings and get to know your new students.
2. Learn Names as Quickly as Possible
This leads me to my next tip, and that is do everything you can to learn your student's names as quickly as possible. A great trick that I tried, and it worked well, is to find your new school's yearbook from the previous year. While there are students who move in and out of the school district between school years, most of the students will be returning. Taking a couple minutes in the weeks leading to the start of the school year to start memorizing names and faces is a great way to make your new students feel welcomed and that you really care! I taught at a K-6 elementary school and there were a lot of kids, and I am not saying I had them all memorized, but I had a great start. I also made a deadline for myself to know all my students' names that way it forced me to know them quickly.
3. Organize Equipment During the Summer
Organizing your physical education equipment during the summer is also a terrific way to set yourself up to have a great school year. It is important to know what you have to work with so that you do not start planning a unit only to realize that you are short equipment. This will also help you when it is time to determine what you will purchase with your budget. It is crazy to think this, but in my current district I'm required to have my budget list finished and submitted by the end of October for the following school year.
4. Set Clear Expectations on Day One
A simple, but thoughtful set of expectations for your students from day one of the school year is also a must for successful school year. Creating a syllabus with these expectations listed is important, and yes, I recommend this even at the elementary level maybe just simplified. You can give your students a copy of this and/or post it on your school website. Being upfront and clear with your expectations sets the tone for your students and again will make the year much more enjoyable for everyone.
5. Find a Mentor
My final suggestion would be to find an experienced physical education teacher in your school district, a neighboring school district, or even online that you feel comfortable talking to or asking questions. I was blessed to have a mentor teacher during my first year of teaching that was extremely passionate about teaching physical education and was always available to answer my calls or emails. I was even able to take a day to shadow him at his elementary school to get some ideas for a couple of units. This was a huge confidence booster for me in my first year of teaching! So, reach out and find that teacher or if you are lucky, teachers who you can count on to help you.
If you are struggling to find someone to reach out to, please do not hesitate to contact me. I don't have all the answers but will help you in every way I can because we are a family of PE teachers, and we must all stick together.
I strongly recommend you search through all the blogs posted on Gopher. There are some amazing professionals posting blogs for Gopher, and they have amazing ideas and suggestions. And like me, they would be more than willing to help a fellow PE teacher in need! Please take these first-year teaching tips and apply them to your teaching this fall. If you have any suggestions of your own, please add them in the comment section below!