As educators, it is our moral obligation for all students to feel included. There shouldn't be one group that is considered more special than the rest; they all deserve the same opportunities and experiences in their in PE class. Rather than a how-to approach, this blog will be an opportunity to share with you my experience with unified PE (aka adaptive, aka inclusion, aka modified) and how it has impacted myself and my students; all of my students.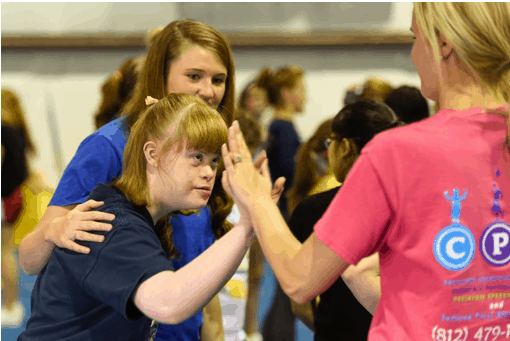 Unified PE at my school is a class designed to pair up students with disabilities with students without disabilities. A 1:1 ratio. This year I have 50 in the class; 25 special ed students and 25 general PE students. The students without special needs not only earn a PE credit, they get service learning hours! Why am I choosing this topic to write about? Well, about 4 years ago, I had the great fortune of having 15 special needs students added to one of my PE classes. Inclusion in my PE class started out as a mandate, but something wonderful happened…It became a choice.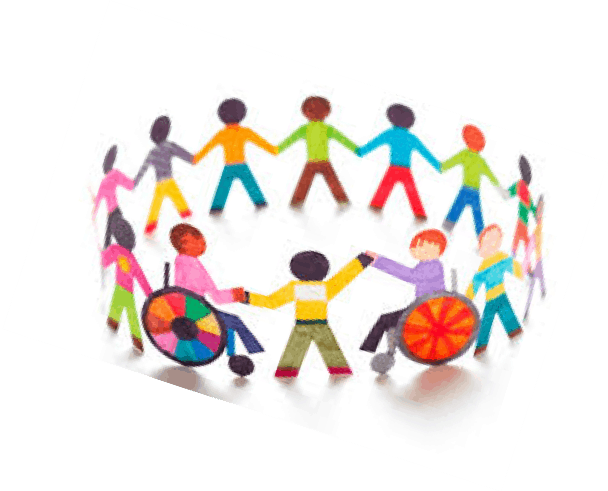 Look, there are thousands of books on inclusion in PE. And I am the first to tell you that I am not an expert in this field. I would like this blog to serve as an informal discussion on my experience w/ inclusion and how we, as PE teachers, can explore this opportunity, embrace it, and hopefully have a positive experience. What helped me a ton is my approach to taking on this class. I had to not look at the students having "disabilities" rather with students having "possibilities". All students deserve basic rights or the same opportunities. All students deserve to have a positive PE experience. I had to tell myself, "It doesn't matter how they got here". They are here now, and all my students will be treated equally. But how? That's what we'll talk about.
Attitude is our greatest barrier. We sometimes have preconceived notions of what they CANNOT do and not what they CAN do. All students can learn. Period. Some of the activities in this class includes boxing, circuits, yoga, strength training, games, campus fitness, obstacle courses, and sport activities to name a few.
I'm not going to lie, I did have some initial fears at the beginning. Here's just a few:
Fear of lack of structure. I run a tight ship, and I was worried I was going to lose control of my class.
Fear of the lack of training on how to teach students with disabilities.
Fear of my students without disabilities not enjoying their experience.
Fear of the students with disabilities not enjoying their experience.
Fear of having students with disabilities getting injured.
Fear of the students with disabilities not being able to do or understand what was being taught.
I mentioned that one of my concerns was class structure. These three areas were at the top of my list.
Roll Call: I paired up the student's with disabilities with student's without disabilities. Our students with disabilities are called the "Gold" team and the student's without are the "Purple" team. (our school colors). This structure has really helped start the class out smoothly and made everyone feel included right out of the gates.
Management: During lesson instruction…on whistle, freeze, eyes on me. Enough said…it is full proof and works every time!
During lessons: Typical students assist students with disabilities throughout the entire lesson.
So, if you ever have the opportunity to teach a class like this, do it! The rewards are endless! Of all my classes, this one unified class is amongst my favorite. To see the smiles on the these special students faces as well as the other helper students everyday just warms my heart and gives me hope.