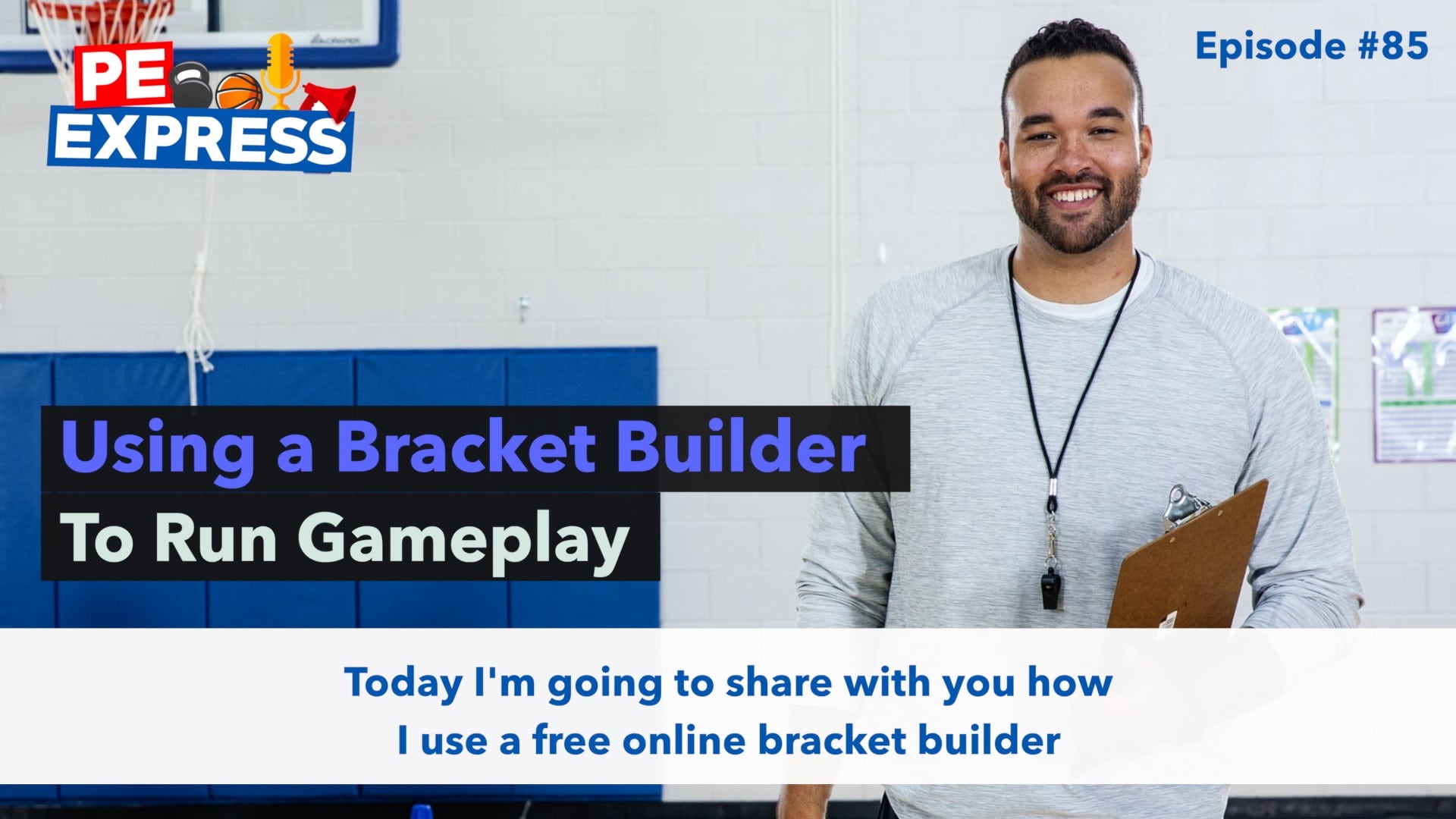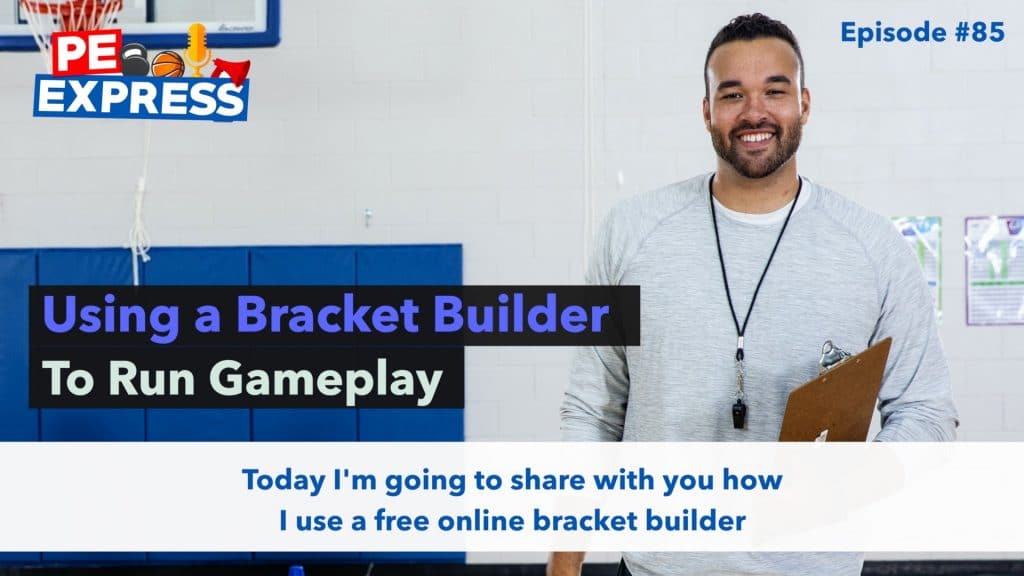 In this episode of the PE Express Podcast, Jessica Shawley shares how she uses a bracket builder to create a student-driven environment in PE. Listen to the episode below and follow along by reading the article.
As a secondary Physical Education teacher, I spend a lot of time rotating students in different gameplay scenarios. Today I'm going to share with you how I use a free online bracket builder resource to help me maximize game rotations and help students take ownership of their learning.
Create a Student-Driven Environment
When it comes to gameplay, I need to be able to rotate students efficiently and along with that I don't want to always just be teacher-driven and teacher-directed. I want my students to have an active role in their learning. I know students learn more when they are active participants, so instead of just telling students where to go and how to rotate all of the time and to help save on my voice a bit, I actually dive into teaching them how to rotate themselves and how to work through different tournament brackets. I do this by using a free online bracket builder websites such as: printyourbrackets.com.
Why Tournament Brackets?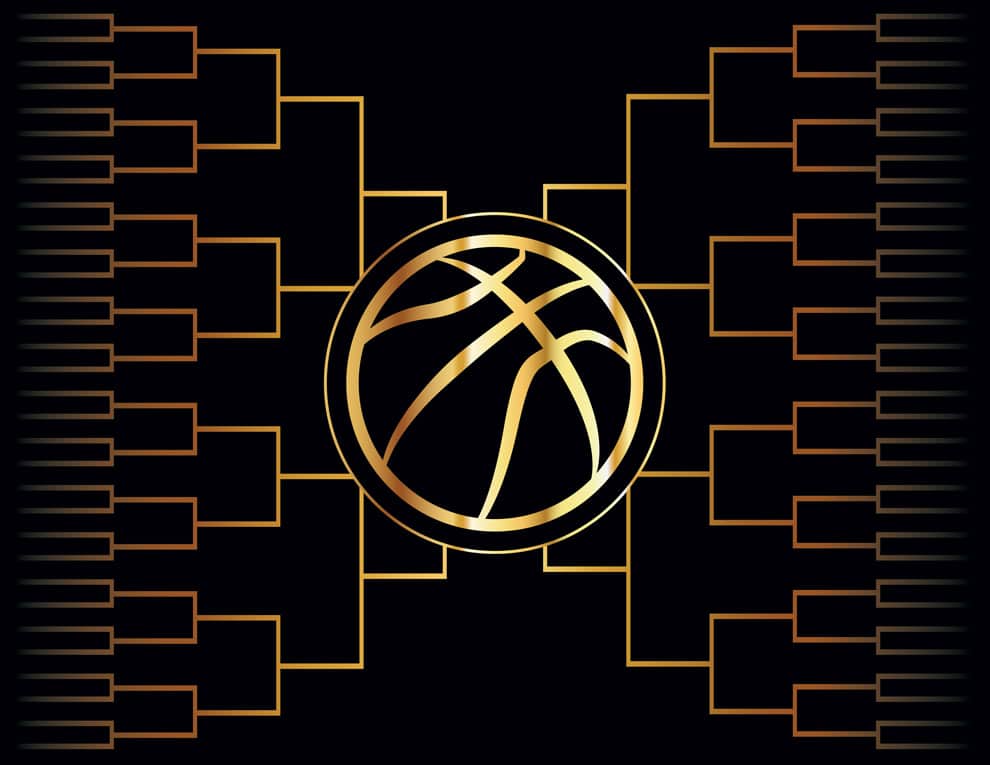 What's great about this is it's a free resource and there's several other websites just like it, in addition to the reasons mentioned earlier about how students get to be active participants in the learning process and take ownership. It also transfers to other life skills like when students participate on recreational teams or when they're putting together their own games and activities. If they participate on college intramural teams and just playing, being a fan of any sports team or activity and being able to follow tournament play. I know in our household, March madness is a big time of year for us and we get to fill out and follow our brackets.
How Does it Work?
So how do I make this work? Well first, I find a free user-friendly website. Second, I download and "Save to PDF" several types of the brackets so that I have them on file and can access them electronically quickly without having to download them each and every time. I definitely download various formats. I typically use Round Robin type formats and I'll download two team, four, six and 18 Round Robbins because the maximum I can have on my courts for my volleyball and pickleball and badminton games specifically are up to eight teams per court.
Rotating Roles and Court Positions
So whether it be a Volleyball size team or a partner based team for Pickleball or Badminton, the students take turns acting as scorekeepers or we have one permanently designated scorekeeper with a backup scorekeeper in case that person is absent and when the whistle blows or the music's done or the timer's up and it's time to rotate and report the scores, that designated scorekeeper goes to the wall where I have the piece of paper taped up and they work their way through the bracke. Then they go back to their team and they report where they are to go next. What court do they go to next? What team are they playing next?
Offer Student Choice
Another way I've used this resource is I've given my students choice in their tournament play. So I might have one Round Robin bracket going and I might have one double elimination bracket going with additional play once there are two losses that occur, you can really give students choice and see where they're at and what style of competition they'd like to compete in and it helps mix things up for those units.
So give an online bracket builder a try, download some PDF style brackets, print them off, and have them ready to go. Teach the students how to have an active role in their learning and watch the magic happen. Thanks for listening, thanks for teaching and have a wonderful day.