Anyone have students who do not want to participate in class? Have you tried just about every trick known to man, outside of bribery, to get those students to participate?
I honestly answered yes to both of these questions at the beginning of my teaching career, causing frustration and disappointment. So, what changed? A lot! Continue reading to learn more about how utilizing student choice will increase PE motivation in the student.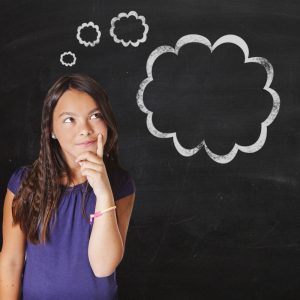 I teach in a very rural high school in central Pennsylvania and we were fortunate to receive a Carol M. White PEP Grant back in 2010, which was the beginning of a new direction for our program. We began to make the switch from a sports-focused program to a more fitness-focused program. As soon as we made this switch, we started to see an increase in participation from our students.
Now that we had made the switch and had more students participating, we wanted to get the rest on board. This is when we began offering a very wide variety of activities in class and started to let our students choose which they wanted to participate in. We had the addition of a new fitness center, a nice sized auxiliary gym and of course our main gym. So, we decided that even with just two teachers (and sometimes one), we were going to give the students the power of choice. We turned our program into a quality fitness center just like the ones students will be exposed to for the rest of their lives. While we were very nervous with how this was going to go over, we were pleasantly surprised by the positive feedback from our students and even some parents. Student participation is through the roof and my frustration and disappointment have disappeared!
Please understand too, that we recognize that some students still really enjoy the team sports and other team type activities and they are still offered on a daily basis too. What we did was inject our program with a large number of cardiovascular type games to go along with some of our schools favorites, like pickleball, badminton, and volleyball. We introduced tchoukball, survivor, and right now our new school favorite, sabakiball. By offering choice the number one piece of feedback that came in was from students who never wanted to play these types of games prior to our program shift. Because we do not force students into these activities, they flock to our fitness center or auxiliary gym.
This is how we divide the activities:
First, we gather the studens in the main gym and explain the activity. Then we provide detail to the activities or opportunities available in both the Fitness Center and Auxiliary Gym. Once all activities have been outlined, the students choose which activity to participate in.
Main Gym = A game or activity

Fitness Center = Cardio machines and/or strength circuits

Auxiliary Gym = Spin bikes, yoga, super circuits, etc.
​Example: Our current unit has sabakiball in the main gym, students working out in the fitness center, students on spin bikes, students doing yoga, and students doing a "deck of cards" workout.
If you want to try this approach, my recommendation is to start simple with activities you know well and that you know your students can sometimes handle on their own for short periods of time. We trust our students and sometimes when we are helping one group of students in the fitness center, another group is working out independently in the auxiliary gym. Sometimes this is difficult, but it can be done! Another way to ease into this approach is to only offer two different options or activities. Once you and your students are comfortable, you can add in a third, then a fourth, and so on.
To some this may sound like a recipe for disaster and chaos, but for our program and our students, it is a recipe for success! Our participation levels are very high, our fitness testing scores are increasing, our own personal frustration levels are low, and more importantly, our student approval ratings are HIGH!