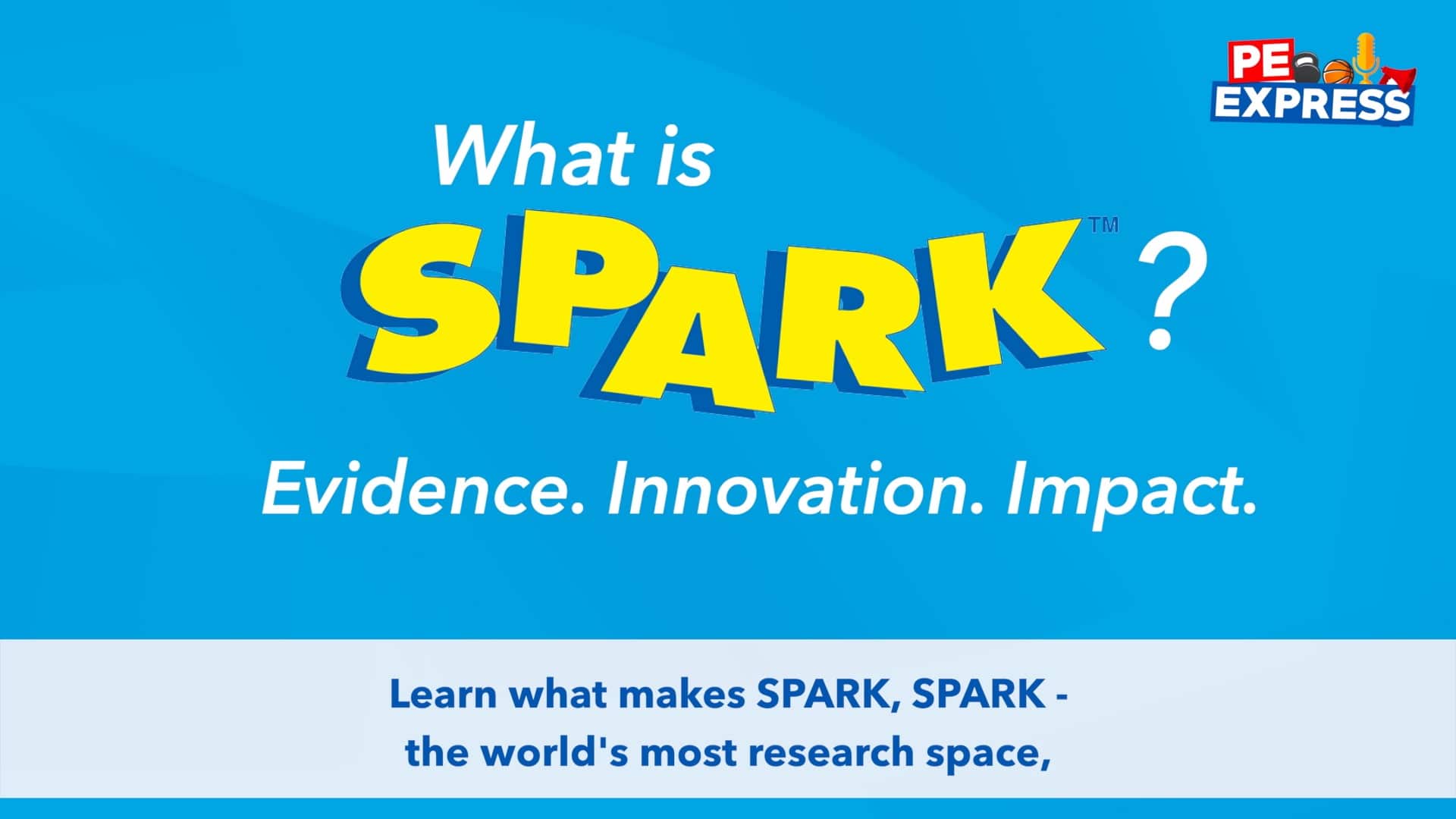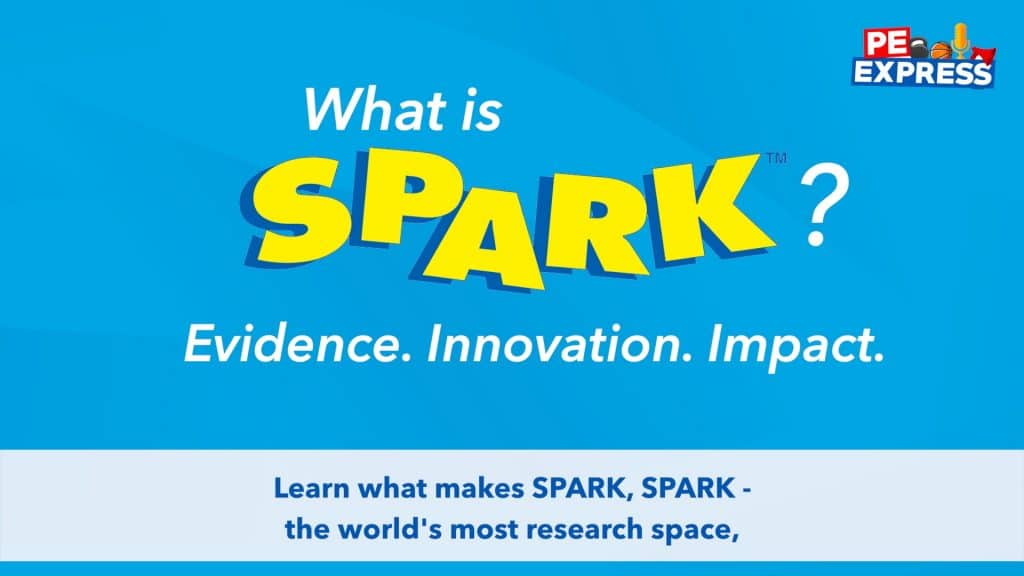 In this Physical Education podcast, SPARK Executive Director Julie Frank shares what makes SPARK unique. Listen to the episode below and follow along by reading the article.
Learn what makes SPARK, SPARK – the world's most research space, physical education and physical activity programs. Welcome to the PE Express podcast. Today's host is the Executive Director for SPARK PE, Julie Frank.
Evidence, Innovation, Impact
It's really exciting to say SPARK, the world's most research base, physical education and physical activity programs. No other program can say that. Three simple words summarize what makes SPARK, SPARK – Evidence, Innovation, Impact.
The Beginning of SPARK
The SPARK team began studying elementary physical education in 1989 and today the name spark represents a collection of exemplary research-based physical education, physical activity programs. The original SPARK study was supported by the Heart, Lung and Blood Institute of the National Institutes of Health and San Diego State University and today SPARK is disseminated via Gopher Sport. SPARK is dedicated to creating, implementing, and evaluating research based programs that promote lifelong wellness. SPARK strives to improve the health of children, adolescents, and adults by disseminating evidence based programs to teachers and recreation leaders serving pre K through 12th grade students, both in and out of school.
Proven Results
Each SPARK program fosters environmental and behavioral change by providing a coordinated package of highly active curriculum, onsite teacher training, extensive follow-up support and content matched equipment. Results – numerous referred publications over 50 to date have reported SPARK physical education program effects including papers showing evidence of achievement in the following variables such as increases in physical activity, physical fitness, lesson context, and teacher behavior, motor skill development, student enjoyment of the program. Longterm effects – the institutionalization process measures such as parent behavior, teacher acceptance of the program and academic achievement. SPARK is the only study that has shown that those kids who took part in SPARK PE did as well or better on their academics. The spark program approach.
About SPARK Programs
SPARK is not just a book, it's a program. SPARK is not just a training, it's a program. SPARK is not just equipment, it's a program. SPARK provides the curriculum: the what to teach. The training: the how to teach. And the equipment: the tools to teach. When a school decides to implement a SPARK program, an entire team of educators, researchers, and staff assist in every way possible to ensure success.
SPARK is committed to delivering a program that works and lasts. Visit SPARKPE.org to learn more.