Heart rate monitors are a necessity for all Physical Education programs. Several years ago, I may have been the very last person in our Physical Education community to make that statement.
Early in my teaching career, I was lucky enough to have an opportunity to use heart rate monitors (HRM) as they were first being introduced to the PE world. I knew little about these devices, but I was ecstatic about the opportunity I had to implement these heart rate measuring tools into my elementary PhysicalEducation program.
It didn't take long after diving into these heart rate monitors that my feeling of excitement went straight to a buzzkill. I started seeing red flags everywhere and discovered many challenges that ultimately ended the use of this technology in my classroom. Putting on chest straps, limited time, hard-to-read data, and students not being able to instantly see the results of their performance pushed me away from using HRMs altogether with my students.
Almost a decade later, I've had a change of heart. I was recently reintroduced to a new and improved version of heart rate monitors at a professional development. Minutes into this learning session, I realized heart rate technology has quickly evolved since my initial experience. And now I'm a huge fan of using this technology in Physical Education.
So, what changed my perception? The Gopher Optic Heart Rate Monitor. This device was the type of heart rate monitor I wish I would have first been introduced to years ago.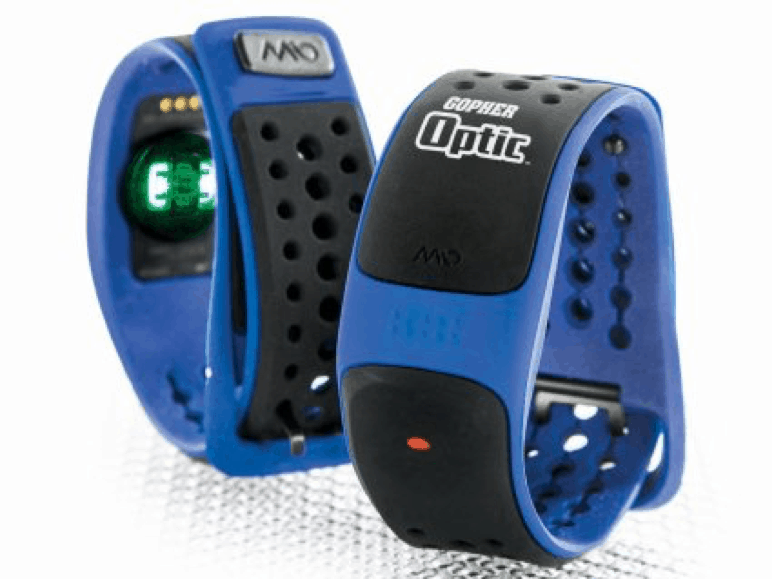 The Gopher Optic Heart Rate Monitors are much like other brand name devices today. They don't require a chest strap (huge bonus). Their wristband design makes them easier to wear. Their design and durability make them reliable when using. Their technology and easy-to-use software make assessing student effort more efficient and valid. With all these great features, the best feature (in my opinion) with the Gopher Optic Heart Rate Monitor is the ability to provide INSTANT FEEDBACK for the user by showing them their heart rate in real time.
I highly recommend using HRMs in Physical Education classes today. I use Gopher'sOptic device and here's why…
Easy to Use and Maintain
The user wears the silicone wrist band device like a watch, slightly above their wrist. That's it! No more chest straps! After use, the user simply wipes down their HRM with warm water and hypoallergenic soap.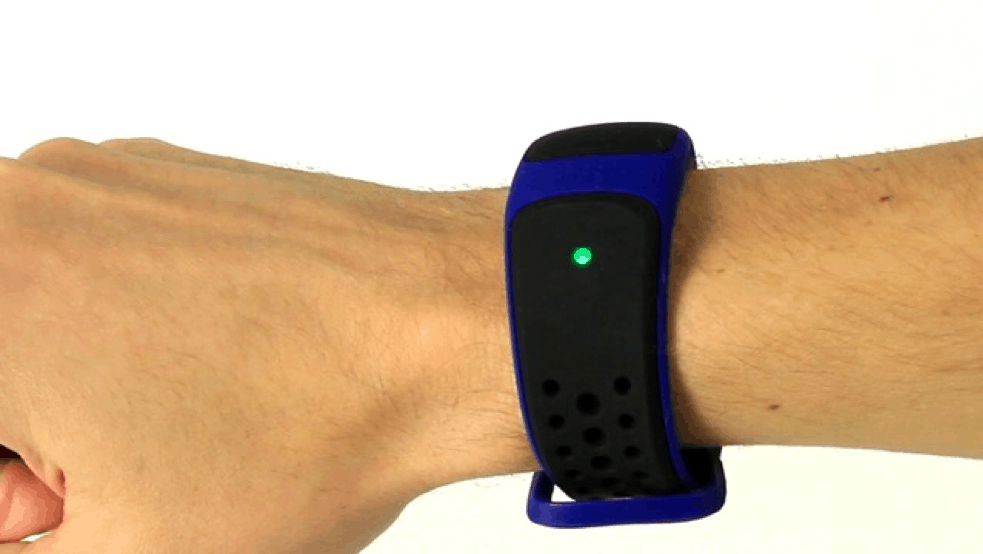 Reliable Use
Sensors embedded within this HRM sync with the user's heart rate. Once synced, heart rate data collected from this device wirelessly transmits to a hub in realtime. Data collected by the hub can be viewed on Gopher's AssessTech app.
Collecting Student Data
Student performance data is sent to the Gopher Assess Tech app and provides instantaneous feedback to both the teacher and student. The teacher initially creates classrooms and assigns each student a numbered HRM. Once students put on their devices, the teacher selects "begin class" on the app and starts tracking each student's heart rate. When time is up, the teacher selects "end class" on the app and can instantly produce performance reports for each student.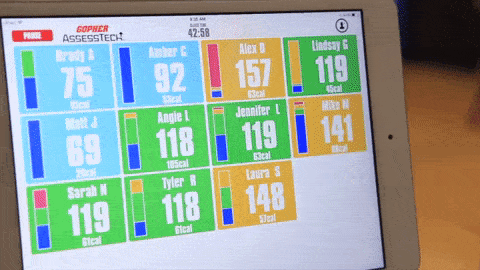 Instant Feedback
Whenever I can receive immediate feedback via an assessment tool, I'm sold! My favorite feature with the Gopher Optic Heart Rate Monitors is the ability to view EVERY student's performance at once. The Gopher Assess Tech app allows the teacher to see each student's heart rate in real time. More importantly, students can see this too. This app can be projected within the classroom showing students their performance level in REAL TIME.
Assessment
Heart rate monitors are the most valid way a teacher can measure effort and exercise intensity with students. This takes away the guessing game of determining whether or not your students are actually exerting themselves in class. As teachers, our perception of student effort has many flaws. We can look at a student and easily misjudge how hard a student is working. HRMs eliminate that perception and judgment.
It took little time to accustom myself to these HRMs. Since then, I've incorporated these into many activities. Here are 3 fun, active HRM activities I've learned along my journey of bringing back HRMs into physical education. Don't forget to use the Gopher AssessTech app to project each individual's heart rate. I guarantee doing this will boost student participation rates during these activities.
Heart Rate Monitor Activities
Student Exploration
Provide students with a bunch of equipment and ways to be physically active. Then let them explore. The only requirement is that students must be moving. The objective of this activity is to accustom students to this technology and begin evaluating their heart rate while active.
Dice Roller Fitness
Give students a die. Have them roll on your cue (30-60 second intervals).
1-2 =Cardio-Endurance activity
3-4 = Muscular strength/endurance activity
5-6 =Flexibility activity.
These activities can be teacher or student selected. The objective of this
activity is for students.
1) demonstrate their knowledge of fitness components and
2) evaluate their heart rate through various exercise in each fitness
component.
Color Game
Using Gopher's provided heart rate zone color chart, students have 60 seconds to perform the exercise of their choice to keep their heart rate in that designated zone. The objective of this activity is for students to demonstrate their knowledge of exercise intensity and how it affects the increase/decrease of their heart rate.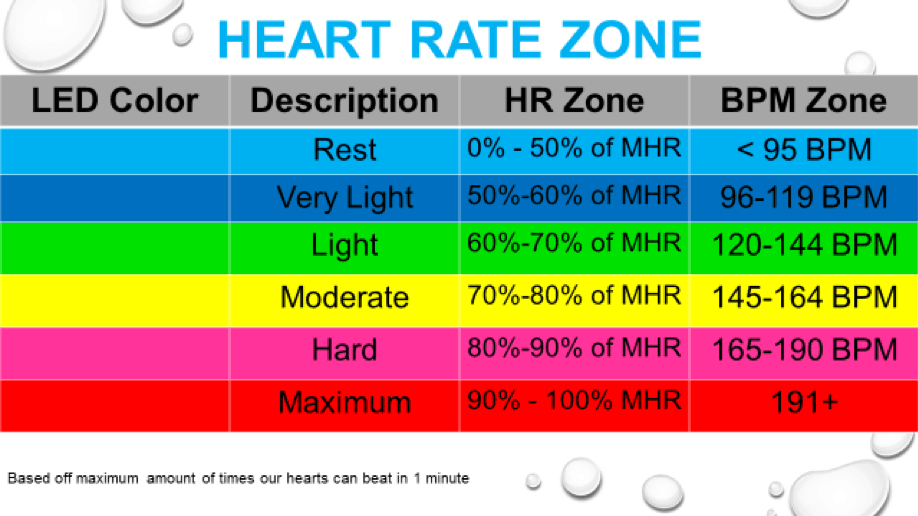 I've started using the Gopher Optic Heart Rate Monitors with students and the Health and Physical Education teachers I support in my district. My perception of using HRMs in physical education is now positive. Personally, seeing the effectiveness of these devices and how they provide accurate, meaningful data for students, I encourage you to explore HRMs in your classroom. Look at options available to you and talk to your colleagues who might already be using them.
I am always looking for new ideas I can share with the Health and Physical Education teachers I support in my district.
If you currently use heart rate monitors in your physical education classes, what are ways you have used this technology for assessments, activities, and/or student motivation?