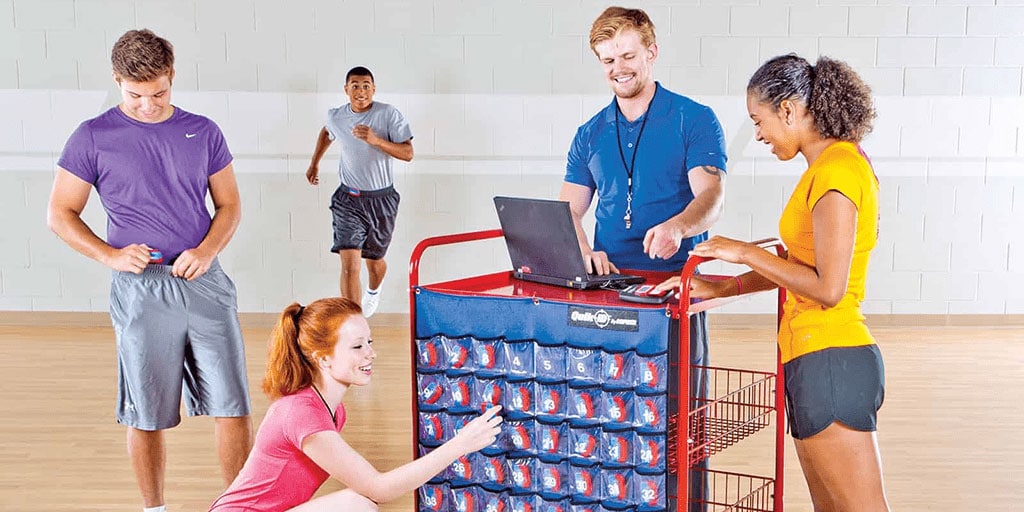 [0:02] I've been using pedometers in my classes for years now. In fact, over five years, and I thought I knew why I was using them to benefit the students, but until recently I discovered I was all wrong.
[0:37] So a long time ago when I decided to start using pedometers in my classes, I thought wow this is going to be such a great tool for the students to identify their progress in my classes. How many steps they were getting, how much MVPA time they're getting, and how much activity time they're getting. It wasn't until recently that I discovered that although that's beneficial for them to understand what accomplishments and what data they got for that class period, it just wasn't fulfilling the bigger picture of why I was using them. For example, I just recently bought a year ago started doing 24-hour surveillance where the students wear the pedometers for 24 hours to see if they were achieving the hour of activity time and 30 minutes of MVPA time. What I discovered was most of my students are getting the hour of activity time, but they are not getting the moderate to vigorous physical activity time their MVPA time.
How Do I Encourage MVPA Outside of PE?
[1:41] So I started to re-think well okay I can control what I'm doing in my classes, but what do I need to do as a teacher to get them to move a little bit more vigorously outside of the classroom. So now our discussions include ways in which students can increase MVPA time, whether it's walking a little bit quicker, a little bit more vigorously with a little bounce in their step, a little wiggle going in between classes, or what are some activities that they can do outside of school because after the discussions I've had with my high school students, most of the kids once they go home they are tired and they are on the couch and they are on their phones. So now the discussions are much different and much more beneficial to where they need to be by the end of the day. I can control what happens in my class but I cannot control what happens outside of school. So now when I use pedometers, the message is very different. What are we doing after school? What are activities that you could be doing? What are activities that are considered activity time versus MVPA time?
Ensure Pedometers are Calibrated Correctly
[2:54] One other thing I noticed when doing the 24-hour surveillance is that on the form that they fill out, I noticed that a lot of their MVPA times that they input into the pedometer are set a little too high. So that's another thing you may want to look at when using pedometers. Double-check those MVPA times, have them walk for one minute, see where their steps are round down to the nearest 10. I noticed a lot of my students were set too high and so that's another area to look at in regards to MVPA.
Pedometers Encourage a Lifetime of Healthy Habits
[3:29] Finally my favorite part of using parameters in my fitness classes is training these students to use a device every single day to monitor their activity time and MVPA time. No different than a FitBit or an Apple Watch or any of these other devices that are out there. It's making physical activity of daily part of their routine, and I now have a better idea of where I'm going with as far as the message of why students are using pedometers instead of just what's your steps, what's your activity time? Let's take a look at it and then you dismiss them and they go to the next class.
[4:05] It's a much bigger picture now and it has much more meaning and value to the students. So thanks for listening and thanks for doing all you do to get these kiddos moving. Take care.