The COVID-19 pandemic will be remembered as an event that changed and shuttered many industries. As we navigate murky waters, the performance industry will be faced with many challenges as it transitions into our new normal.
As we learn more about the virus daily, we are forced to make more adjustments than ever to the programming we offer our competing and adult athletes. Restrictions may differ from state to state—some states have re-opened fitness and training facilities only to see them painfully closed again while others have been completely resistant to allowing indoor training facilities to resume operation.
With the new revelation of some major sports attempting to return to operation only to see positive tests force a close in facilities. In this short piece I wanted to explore some ways that we can adjust programming for our athletes to help them stay on the course to high quality performance during these unprecedented, unique and at times tough times.
Train Outdoors
With indoor restrictions placed on fitness centers due to ventilation concerns and virus spread, there has never been a more powerful time to get outdoors with your athletes. As a performance coach, I completely understand how we can be tied to our facilities and tools when preparing quality programming, however if we look closely, we can find some great tools at our disposal for taking our athletes outside. I like to call it a gym away from the gym.
Equipment
As we examine equipment items we can use to create that atmosphere, here are a few staples that I keep in my athlete road kit that you might also find useful as you venture out.
TRX Pro Suspension Trainer – Super lightweight and easy to anchor anywhere you set up your training space. Having a suspension trainer provides more than 200 movements and allows you to train your athletes for functional improvement no matter where you might end up.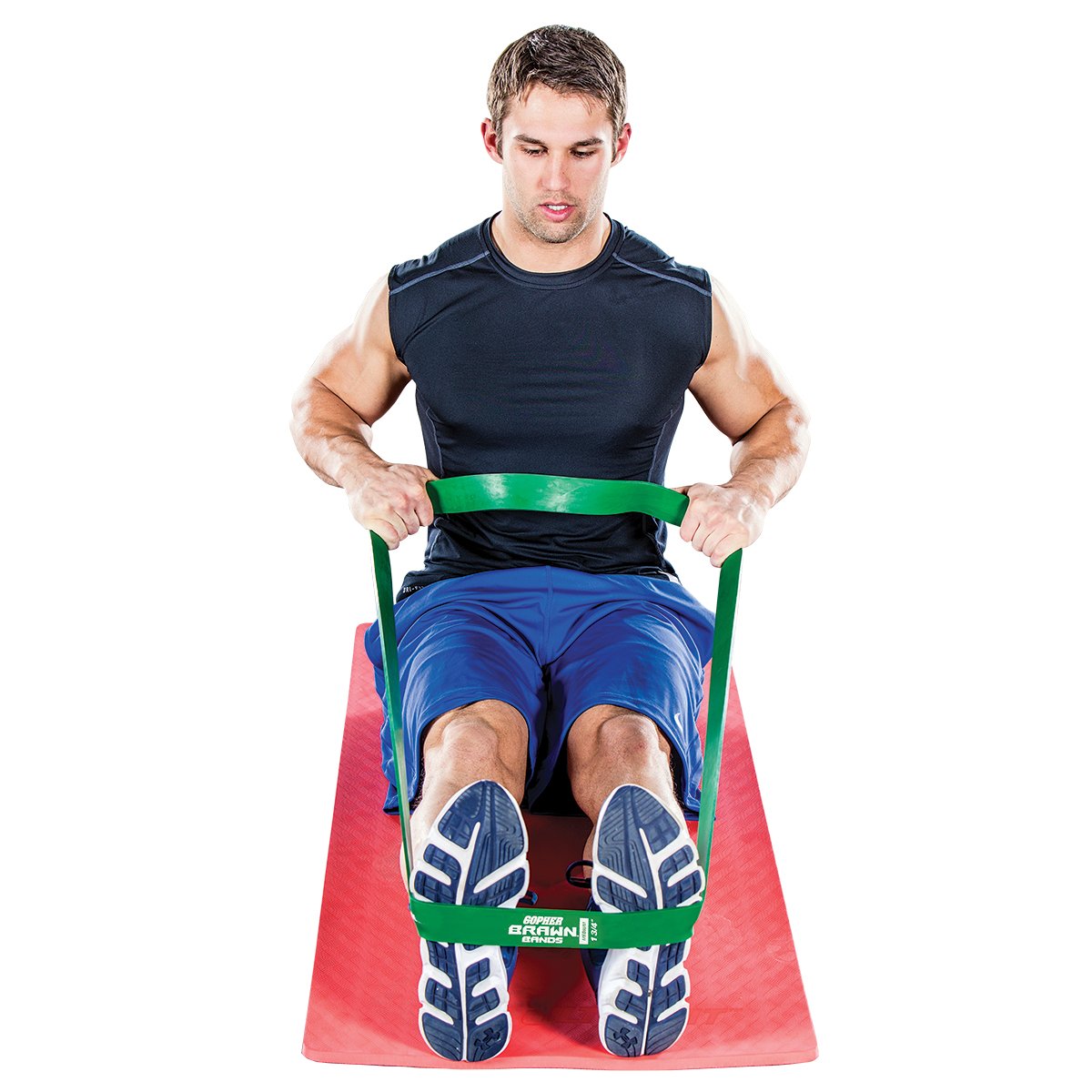 Resistance Bands – Bands are a sneaky bang-for-your-buck tool and are truly versatile. They allow you to train explosively all the way down to the most basic strength and stability movements. No road kit is complete without a full set of bands.
Gopher Ladders – The fan favorite in The LAB will always be the FasTrack Ladder. Just for its ease of use in everyday speed, agility, and quickness sessions. We love the FasTrack Ladder, but our favorite ladder for our road gym is the Gopher HurdLadder. Its unbeatable in its performance as a standard ladder, but also provides amazing functionality and convenience by allowing coaches create a set hurdle. One tool, two killer uses. If you really want to change the game, you can configure the ladder with some standard rungs standard and others hurdled. Talk about in-space adjustments!
Embrace Adventure
If you do make the leap into the great outdoors, you don't have to always lug equipment back and forth to create a program that can push your athletes to the limits. Find a hill for some hill runs, hit a tennis court to work on some lateral shuffle, agility, and change of direction drills, or work on speed drills at your local park. With a little creativity, coaches can use the natural environment around them to add variety to their programming.
To get some ideas flowing, take a jog through your neighborhood. You would be surprised at the different elements we miss during a drive as opposed to being fully immersed in the scheme of nature. It's a great way to make adjustments to programming in our current situation.
Get Functional
As coaches it is very easy for us to lean on old staples, tools and techniques that have delivered us success in the past. In this particular time, it's a great time to expand our toolbox with unique methodology to help our athletes achieve their strength and conditioning goals.
When we think of functional training here in The LAB we always think about how to transfer our daily programming onto the field of play or performance space. The crux of functional movement comes down to the foundational movements (i.e. things we do in daily life & sport). These movements consist of pushing, pulling, squatting, lunging, hinging, rotational movements, and the elements of core stability, and they play key roles in building solid functional movement mechanics for our athletes. With the need to move outside of the gym it has forced us to ask ourselves if there are unique methods to target and improve our athlete's foundational movement mechanics outdoors.
So, these days you can find us pushing and pulling a sled in the parking lot or focusing on rotational movement mechanics with ball tosses against a wall outside. If there is a pattern, it seems that there is always a way for us to use natural elements to provide some variety while helping our athletes become better and be their best.
While this situation has been tough on everyone, in a lot of ways as performance coaches and fitness professionals it feels as though we have been hit worse than most. However, in every setback there can be a seed of opportunity. This can be a vital time for all of us to step out of the box and utilize our creativity to create programming that can lead to not only better results over time but also add some variety to our programming toolbox post pandemic.
Be safe, be smart.