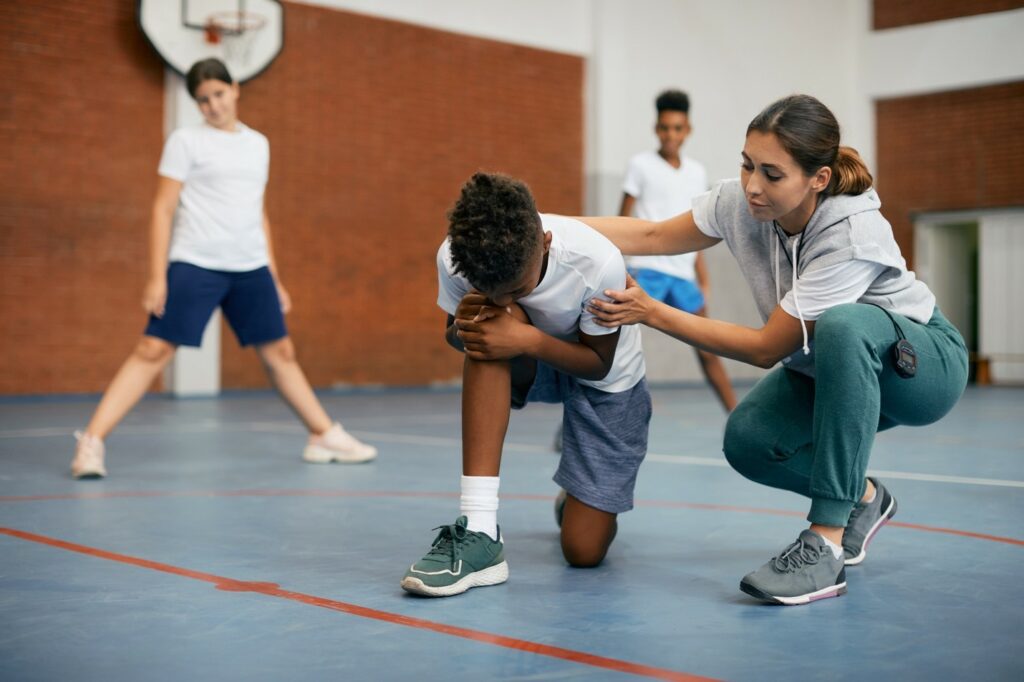 In our fast-paced world, where our daily lives keep us constantly occupied, it's all too common to overlook the crucial task of creating a safe and lawsuit-free environment. Unfortunately, we often wake up to the importance of legal liability, negligence, and safety only when an accident shakes us to our core. When the unexpected occurs, and a student gets hurt, it suddenly becomes a matter of legal scrutiny. To be deemed negligent, it's not just about bad luck; there must be a clear connection between your actions or inaction and the harm suffered by a student. This connection isn't just a legal concept; it's a reality that impacts lives.
So, let's dive into the world of creating a safe and lawsuit-free educational environment and understand how negligence can turn a seemingly routine day into a legal challenge with far-reaching consequences.
As a teacher, you can minimize the risk of accidents and injury by following the guidelines listed:

1. Be properly trained to teach the school district approved curriculum. This is a critical point – your curriculum should be reviewed and approved by the school district administration, and you should be properly trained to teach it. If you want the support of your district should a life-threatening situation arise, be sure you are competent in teaching the approved curriculum.

2. Be aware of medical issues. Review the medical records of all your students prior to the start of instruction. Know what students have disabilities, special conditions, or activity restrictions. If it is difficult to find student records; check IEPs, talk to the school nurse, and ask classroom teachers for insight. Whenever possible, discuss special situations with your administrator or health agent if you need special insight and information.

3. Educate your students about safety. Throughout the school year, take a few minutes to talk about safety. Ask students to report anything they feel is unsafe. Emphasize proper use of equipment and establish safety rules.

4. Evaluate your instructional procedures. Is your teaching area safe and is the equipment in good repair? Are you matching your students for size, maturity, and ability level when competition or performance dictates? Have you modified the activities to make sure they are safe for the developmental level of students?

5. Create a Safety Checklist. This checklist can be used at regular intervals to inspect your teaching areas (indoors and outdoors), the state of your equipment, and what repairs are needed. Share a copy with your principal along with what is needed to rectify any safety hazards.

6. First aid training. Ensure you have first aid training or immediate access to someone else in the school with training. Every injury should be treated with care as though it is serious. Too often, an injury that appeared to be minor ends up being serious. Listen rather than tell the student they are fine.

7. Know exactly what is expected of you if there is an accident. Every school has an injury report that needs to be completed as soon as possible after an accident. This assures that important points are not forgotten and that there is a record of the sequence of events. Find out the procedure you are to follow and who contacts the parents etc.
Getting these procedures taken care of at the start of the year will help assure a safe and hazard-free environment. It will also set your mind at ease knowing that you are prepared if an accident happens, or safety issues arise.